Pride of America Scheduled for Major Update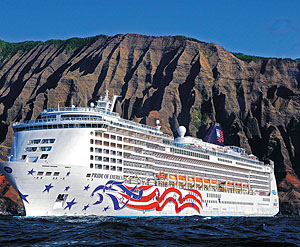 Norwegian Cruise Line is investing more than $30 million to enhance and update their ship, the Pride of America. The Pride of America is the only cruise ship of its size sailing in Hawaii that sails  under the U.S. flag. This means it's the only ship that can sail around the Hawaiian islands without having to include a stop on the mainland of the US, Canada or Asia.
The update will take the ship out of commission for two weeks starting on March 23, 2013. During this time the ship will:
Add 24 suites
Add four studio staterooms (for single travelers)
Add four inside staterooms
Add Moderno Churrascaria, Norwegian's signature Brazilian-style steakhouse
Upgrade TVs in all staterooms to flat screens and broadcast on a digital signal
Make the entire ship accessible to Wireless Internet
Enhance the video, sound and lighting on the ship
Replace the carpets
Upgrade the fitness center with new equipment
Update the decor of the Aloha Buffet
Convert Lady J's Steakhouse to Norwegian's signature steakhouse, Cagney's
Renovate the ship's Photo and Art Galleries
The 24 new suites will be on Deck 13 of the ship and they will consist of two Deluxe Owner Suites and 22 Family Suites. The Deluxe Owner suites will be 556 square feet and sleep four. These suites will have a large bedroom, living area, bathroom and 410 square foot balconies.
The Family Suites will range in size from 363 to 414 square feet and will sleep up to six. Two of these suites will be connected to a Deluxe Owner Suite, so a large family can combine both rooms to create a 10-person cabin. Two of these Family Suites will also be ADA compliant. Each Family Suite will have a 245 square foot balcony.
These suite balconies will be the largest of any balconies available on any of Norwegian's ships. The suites will also feature dedicated butlers and a concierge along with Tranquility mattresses, espresso makers, Elemis bath products and private dining.
The four studio rooms, for single cruisers, will also be on Deck 13 of the ship. These rooms will feature a full-sized bed in each with a separate bathroom.
The Pride of America was built in 2004 and was last refurbished in 2008.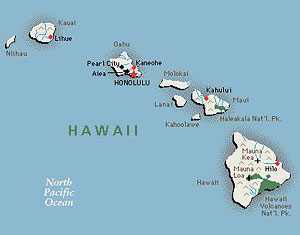 While the ship will be back sailing through the beautiful islands of Hawaii in April, these new suites and staterooms will not be available until September 7, 2013. So contact your Cruise Web Consultant today to reserve one of these amazing rooms, which will give you the best view of Hawaii as you sail to Maui, Kona, Kauai and Hilo.
If you've sailed on Norwegian's Pride of America before, what did you think? Is this a much-needed upgrade?




The Cruise Web, Inc.
reply@cruiseweb.com
1-800-377-9383