Give Your Dad a Getaway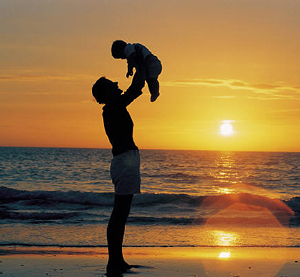 Haven't found a gift for your dad yet? Well don't fear, we have some sailings coming up that are geared towards all kinds of dads, from new dads to granddads and great granddads. Besides, what dad wouldn't want a cruise for Father's Day?
Outdoorsy Dad
If your dad loves going for hikes, camping or spending hours in the middle of a lake hoping to reel in the big, then a cruise to Alaska will be a dream come true. Your dad will have the opportunity to spot birds, bears and moose from the many national parks, and from his stateroom balcony he can get a good glimpse of whales cruising alongside the ship. But it's not just sitting and watching, there are mountains to climb and glaciers to explore.
Suggested Itinerary: 7-Day Voyage of the Glaciers on the Island Princess.
Golf Pro Dad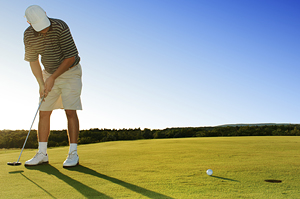 A getaway to Bermuda will give your dad the chance to perfect his golf game as the island has the most golf courses per square mile than anywhere else in the world. But the golfing won't just take place on land. Many ships have golf courses on board, so dad can swing, swing, swing.
Suggested Itinerary: 7-Day Bermuda trip on the Celebrity Summit.
Smart Dad
If your dad is the type who likes wearing suits and reading philosophy books, it's time he got the chance to see Europe. What better way  to see the Old World than on a cruise, where he doesn't have to worry about anything except soaking in the culture and knowledge that you can only get in cities like Rome, Athens and Copenhagen.
Suggested Itinerary: 11-day round trip cruise from Rome on Holland America.
Hungry Dad
If eating is one of your dad's favorite pastimes, then you really can't go wrong with a cruise. You can even find a cruise that will feature a type of cuisine, for instance a Greek Isles cruise would be perfect if your dad is a fan of spanikopita or maybe a river cruise on the Seine if French food floats your dad's boat. And don't worry, there will be plenty to eat on board.
Suggested Itinerary: 11-night cruise from Paris to Normandy on the Seine with Uniworld.
Have you cruised with your dad?


The Cruise Web, Inc.
reply@cruiseweb.com
1-800-377-9383