10 Reasons to Take a Holiday Cruise in 2015
Each year, scores of guests return from holiday cruises raving about their memorable holiday vacation experiences. Some love a getaway with family and friends, while others are trying to get away from family and friends. Others treasure the onboard holiday festivities, and many just seek a respite from winter weather back home. Everyone may have a different reason for why they love cruising during the winter holidays, but one thing is clear: holiday cruises are incredible.
Here are 10 reasons to take a holiday cruise in 2015:
Reason #1: Festive Onboard Experience

Many people are reluctant to travel around the holidays because they're afraid they'll miss out on their favorite holiday activities and traditions. In reality, cruise ships do a remarkable job bringing the holidays to sea with festive décor and special events. Depending on when you cruise, you could enjoy a Thanksgiving meal with all the trimmings, Jewish favorites or a Christmas feast like you've never seen. Plus, the onboard holiday festivities extend far beyond the food. Aboard Royal Caribbean's holiday sailings, for example, you can listen to holiday carolers, meet Santa Claus and decorate Christmas cookies. Many cruise lines also offer various religious services and tailor their onboard entertainment to fit the season.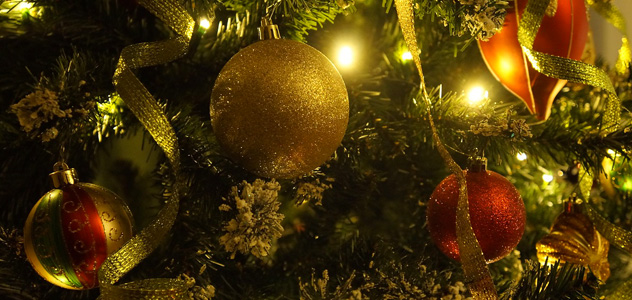 Reason #2: Stress-Free Family Fun

Tired of hosting large family gatherings at your house around the holidays? Sick of running last minute errands to make sure everything is ready for your company's arrival? Here's an easy, stress-free solution: bring everyone on a holiday cruise! The Cruise Web will take the stress of out the planning process, and then once you're on board the cruise line's onboard activities and various amenities will ensure that every generation's needs are met. For example, the kids and their never-ending supply of energy will go crazy for the onboard pools, water parks, arcades and youth programs. Meanwhile, parents and grandparents can take turns unwinding at the spa or taking in the talented live entertainment.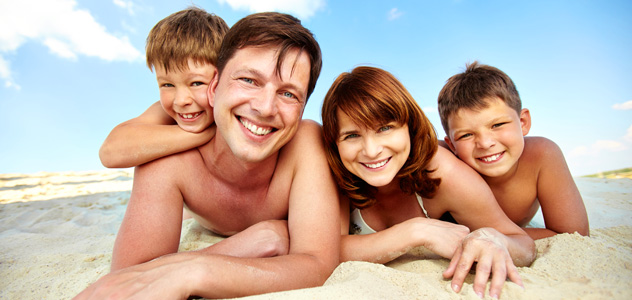 Reason #3: To Avoid Family (and Friends)

Family trips are great, but sometimes you just need a break from the family tree. When the thought of drama-filled family meals and awkward conversations overshadows your holiday cheer, consider leaving the extended family and friends behind while you embark on a holiday cruise. While the rest of your family gets a loud reminder on why they don't hang out more often, you'll be having the time of your life somewhere warm. Plus, you'll return for the next family get-together with jealousy-inducing photos of your cruising adventures.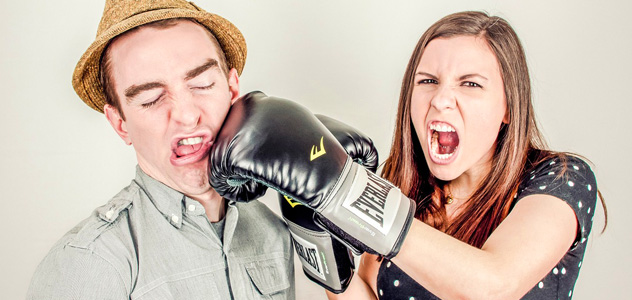 Reason #4: To Ring in the New Year

Why celebrate one holiday when you can celebrate two? If you book a holiday cruise that extends through December 31st, you can ring in the New Year in style with fireworks and champagne at sea. Onboard you'll have family-friendly events, live music and themed parties to rival anything you'd find on land. And when the ball drops at midnight, the party is just getting started because you're already on vacation!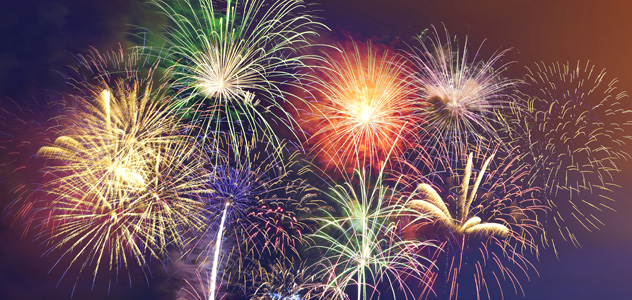 Reason #5: Escape the Winter Weather

Depending on where you live, sometime the weather alone is a good enough reason to escape on a winter cruise. Why deal with shoveling the driveway and navigating icy roads when you could be relaxing on a beach, tropical drink in hand? Holiday cruises let you escape the bleak winter weather and trade it for a sunny paradise in the Bahamas, Caribbean or Mexican Riviera, and then return home with an envious suntan.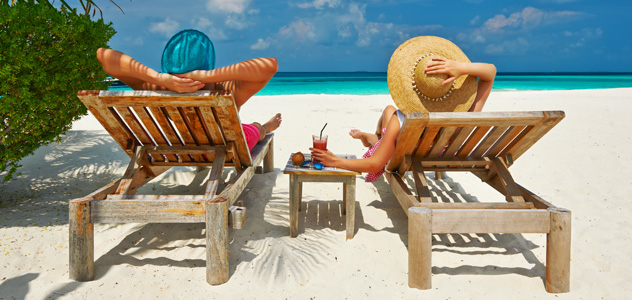 Reason #6: School Vacation

One of the more practical reasons to cruise during the holidays is to take advantage of coinciding school and work holidays. This allows school-age children to vacation without missing school days and falling behind in class – since most school are at least closed for a few days around the winter holidays – and adults might have an easier time supplementing company-issued time off with fewer personal vacation days. This leaves more time (and money) to enjoy the perfect holiday cruise.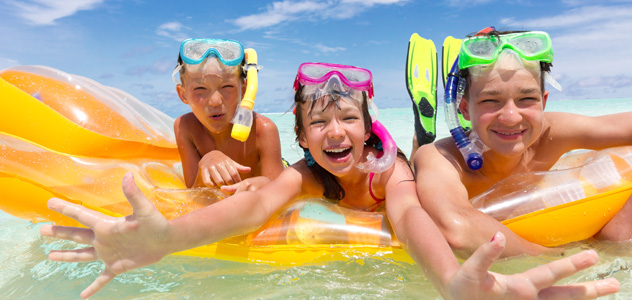 Reason #7: Escape Holiday Madness

With all the craziness surrounding the holidays, it's not uncommon to feel overwhelmed by the amount of stress. You have to shop for the perfect gifts – with Black Friday deals starting earlier every year – and then you still have to battle holiday traffic, deal with inclement weather, try to remember your relatives' names and make sure not to burn the turkey. This year, why not skip the madness and sail away someplace peaceful where you can enjoy the holidays without all the distractions? Get back to spending time with loved ones and focusing on what the holidays are really about.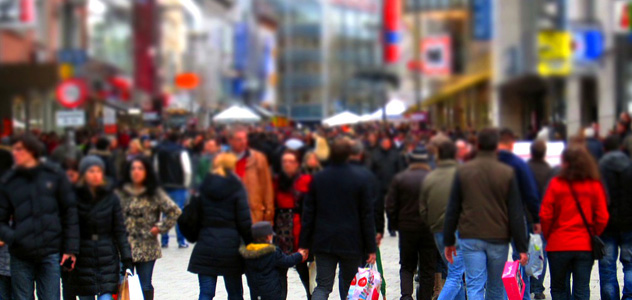 Reason #8: Gift a Holiday Cruise

Not sure what to get that hard-to-please friend or family member? Or perhaps you need a better way to say thanks to a loved one? Give a holiday cruise as a gift and show them how much you really care. And remember, nothing says you can't go too! I mean, your companionship is part of the gift, right? You could also take advantage of the fantastic duty-free deals found aboard cruise ships and stock up on gifts for people back home (or at least that's the story you can tell to the cashier at the duty-free shop).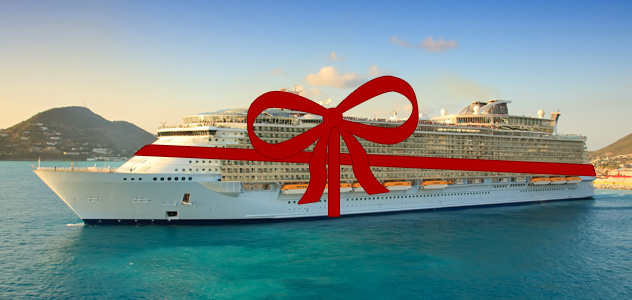 Reason #9: Europe's Christmas Markets

Europe's Holiday Markets, which typically operate from late November through December, offer a unique opportunity to enjoy Europe's Old World charm mixed with the sparkling lights of Christmas. Europe's Christmas Markets are cheerful gatherings of local artisans, craftsmen and bakers that present their goods for your enjoyment. You can walk on cobblestoned streets blanketed in snow while sipping hot cider or spiced wine. Throughout your trip you'll sample fresh baked treats, enjoy choirs of children and explore the rich history in Europe's most picturesque towns. Perhaps you'll discover the history behind your favorite holiday traditions, or learn a few new ones to bring back home. Christmas Market cruises are available from all three of our preferred river cruise partners: Avalon Waterways, Uniworld Boutique River Cruise Collection and Viking River Cruises.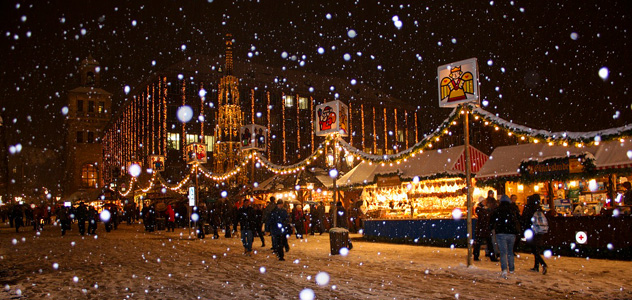 Reason #10: Holiday Cruise Deals
It's no secret that holiday cruising comes at a slight premium, and it's not unrelated to the reasons mentioned above. However, when you consider the many advantages of holiday cruising, it's clear that their value is unbeatable for a new holiday experience that'll exceed your expectations.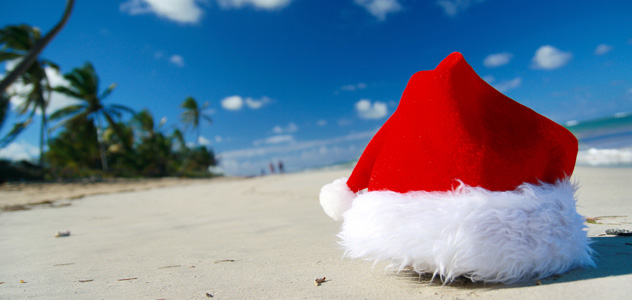 To make your 2015 holiday celebration one to remember, consider a holiday cruise vacation. We gave you ten of the most popular reasons, but there are several more depending on your personal vacation needs and cruising style. Contact our cruise experts today and we'll start planning your perfect holiday cruise.


The Cruise Web, Inc.
reply@cruiseweb.com
1-800-377-9383

*All offers available for a limited time only, capacity controlled and subject to availability