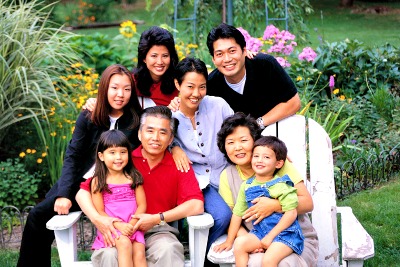 While it's not always the case, families often have their special traditions, traits or interests. You might come from a family where cooking is what brings everyone together and everyone from grandma to the grandkids loves rolling up their sleeves and rolling out some dough. Or your family may be full of athletes, from dad sharing his stories of high school glory on the football field to the rows of awards on your children's shelves for their athletic skills.
No matter what interests your family, it's nice to foster those talents and interests on a vacation. So why not plan to take a cruise that takes the family's interests and introduces you to new possibilities?
Continue below as we've considered eight different kinds of families and found cruises that would be great fits for each. These cruises can work for families of all sizes, from just two people up to big groups that include uncles, aunts and cousins. The beauty of the cruise is the variety of options, so take a look and let us know which of these would work for your family!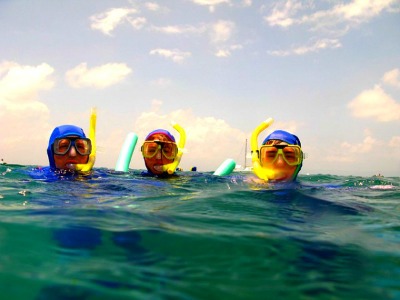 The Sporty Family
Is your weekend filled with basketball tournaments, little league games or track meets?  Then you just might be a sporty family. Some families can be content just sitting back and enjoying the show, but not yours – you want to exert yourself and work up a sweat. From grandma doing laps on the top deck of your ship while Sally and Jimmy ice skate at the ship's rink to mom and dad enjoying a snorkeling adventure, the Caribbean offers you the chance to get out in the sunshine and participate in a variety of activities.
Recommended Itinerary: Royal Caribbean 7-day cruise to the Caribbean on the world's largest cruise ship, the Allure of the Seas
Departs from Ft. Lauderdale
Dates: Now through May 24, 2015
Quintessential Excursion: St. Maarten Mountain Bike Adventure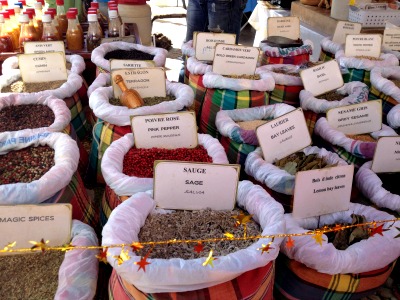 The Foodie Family
For many families, cuisine and gastronomy are the keys to a great vacation. You can really get a sense of a destination by tasting their most popular dishes. So consider a cruise where you and your family get a chance to experience some of the world's most renowned cuisine and create some new dishes. Holland America has their Culinary Arts Center available for adults to work with chefs in creating regional specialties. They also offer classes for kids to learn basic cooking skills and make recipes.
Recommended Itinerary: Holland America 12-day exploration of the Western Mediterranean stopping in Spain, France, Italy and Greece
Departs from Barcelona
Dates: July 17, 2014; August 4, 2014; September 21, 2014
Quintessential Excursion: A Taste of Naples: Pizzas & Piazzas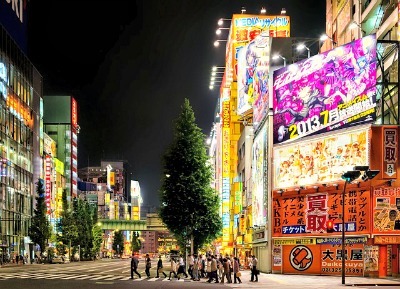 The Techie Family
We live in an interesting time where it seems every day there is a new device on which we have to get our hands. Kids have become so comfortable with technology that they could probably run the IT department at your workplace. If your family is interested in the cutting edge, then a cruise to Tokyo and South Korea – where the technology is months ahead of the U.S. – is a great way for you to learn what's out there. This cruise also encourages innovation and exploration from your children. Onboard, Celebrity Cruises offers a new program called iTake where kids get to create a movie from concept to screening using GoPro Hero 3 cameras and editing on Apple computers.
Recommended Itinerary: Celebrity Cruises 14-night sailing visiting Japan, South Korea and China
Departs from Shanghai
Date: October 12, 2014
Quintessential Excursion: Tokyo City Drive Tour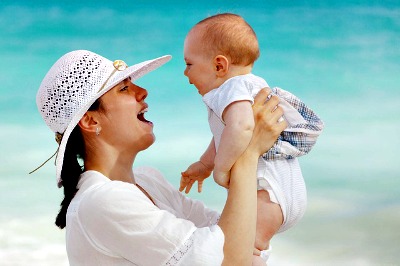 The New Family
So many family memories come from those very first childhood vacations, the ones where dad has his video camera always on hand. That's why it's important to get families with toddlers and kindergarteners on a cruise that will let them relax and get some sleep, but still have loads of fun. Carnival Cruise Lines recently announced they will be bringing Dr. Seuss characters onto their ships allowing younger kids to get lost in his imaginative creations. On top of this, Carnival has an extensive youth program for kids as young as two. One other reason families with little ones will appreciate Carnival is because they have ships homeported all over the U.S. so most people can drive to the cruise terminal and enjoy a more relaxing travel experience.
Recommended Itinerary: Carnival Cruise Lines 8-day Eastern Caribbean excursion on the Carnival Freedom with the new Seuss at Sea and Camp Ocean
Departs from Ft. Lauderdale
Dates: Now through September 6, 2014; March 7, 2015
Quintessential Excursion: Sea & See Tour in Nassau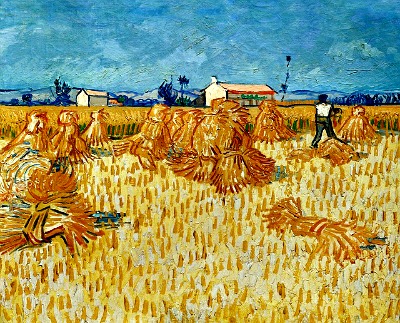 The Artsy Family
Vacations are a great source of inspiration for creative types who like to paint, draw or write. Kindle that creative spark when you cruise on an Oceania Cruise ship to the inspiring lands of Northern Europe. On your journey you'll stop in St. Petersburg, which is home to The Hermitage, one of the largest art museums in the world. You'll also stop in Denmark, home to fairytale writer Hans Christian Andersen. You'll also cruise to Amsterdam with its sparkling canals and a museum dedicated to the works of Vincent van Gogh. Onboard you can partake in the Artist's Loft, which has a variety of art classes to sample. Oceania Cruises also invites you to indulge in the culinary arts with culinary excursions and the Bon Appetit Culinary Center (Note: This cruise does not have a formal children's program).
Recommended Itinerary: Oceania Cruises 12-day journey through England, Belgium, The Netherlands, Germany, Finland, Russia and more
Departs from Southampton
Dates: August 2, 2014
Quintessential Excursion: The Hermitage, a Wealth of Art and History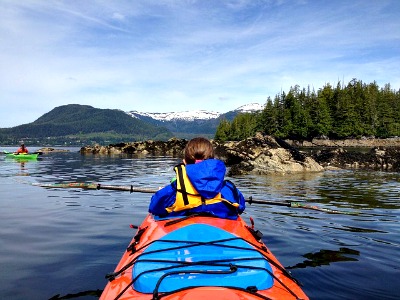 The Nature Loving Family
When you cruise to Alaska, you truly feel like you are in the wilderness, even when you are sailing on a state-of-the-art ship with a spa, gym and theater. Alaska invites even the biggest city slicker to sit back and marvel at its vast landscape filled with mountains, glaciers and animals. For a true sense of Alaska, you must take a cruisetour. This is a cruise that includes a land tour portion. On land you'll travel to Denali, the great national park where you can see grizzly bears, caribou and trumpeter swans. On the cruise you'll visit sites like Glacier Bay, play with husky sled dogs or go fishing for Alaskan salmon. Your kids can also complete a program to become Junior Park Rangers. This fun program uses interactive games and presentations to teach kids about Alaska, and all participants earn their own ranger badge and certificate!
Recommended Itinerary: Princess Cruises 7-day cruise from Vancouver to Anchorage followed by a 5-day land tour from Whittier back to Anchorage
Departs from Vancouver
Dates: Now through September 7, 2014
Quintessential Excursion: Whale watching off the shores of Juneau.


The History Buff Family
One of the best things about cruising is coming face to face with history and experiencing it in a new light. On a Uniworld river cruise along the Rhine, you'll see castles, fortresses and cathedrals. Uniworld offers a handful of multi-generational family-friendly sailings each year that cater to families with children ages 8 – 18. On these cruises, the chefs who prepare stupendous gastronomical treats also offer kid-friendly menus that still have a sense of gourmet with dishes like the Flying Dutchman, a meal with fried gouda cheese and cranberry jam. These itineraries, which are designed around summer vacation schedules, feature shore excursions tailored specifically for families, as well as special ship tours and language classes.
Recommended Itinerary: Uniworld's 8-day Castles Along the Rhine river cruise itinerary
Departs from Basel or Amsterdam
Dates: July 18, 2014; July 8 and July 15, 2015
Quintessential Excursion: Aerial cable car ride to Ehrenbreitstein Fortress in Koblenz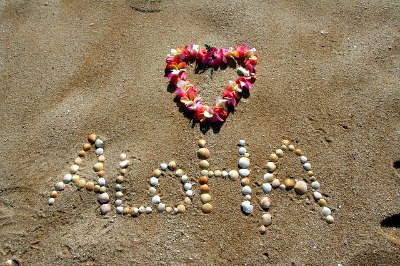 The Family That's Overscheduled
Sometimes you just need a break. Today, families are running on empty trying to fit everything in, from piano lessons to football practice and everything that falls in between. In this instance, your vacation should be strictly about relaxing. What better place to do that than Hawaii? Currently, Norwegian Cruise Line is the only cruise line sailing roundtrip from Honolulu. Each day offers you stunning natural beauty with trips to Volcanoes National Park and orchid farms. You can also just spend some time on the beach, as Hawaii is known for its surfing culture and a laid-back Aloha spirit. Onboard, treat yourself to a massage, you deserve it.
Recommended Itinerary: Norwegian Cruise Line 7-day journey around Hawaii touching on Honolulu, Maui, Hilo, Kona and Kauai
Departs from Honolulu
Dates: Now through April 18, 2015
Quintessential Excursion: Maui Beach Day

Didn't read about a cruise that's perfect for your family? Is your family type a blend of those listed above, or something altogether different? No worries! Like we said above, each family is unique and so is each cruise. We are here to speak with you and get a sense of your family's interests and needs and help you find a cruise that will put a smile on everyone's face, from the brand new baby to great grandpa Morty and crazy aunt Susie.
Which type of family sounds like yours? Does our suggested cruise sound like the perfect option?



The Cruise Web, Inc.
reply@cruiseweb.com
1-800-377-9383