The massive continent of Asia is a place filled with mystery, especially for people living in the Western Hemisphere. Asia packs in extremely diverse landscapes, cultures and experiences. While cruising to Asia, you'll find traditional cultures less impacted by Western customs. You'll find amazing technology, like the bullet train that goes 200 miles per hour. You'll also find some of the oldest living people in the world who thrive on diets of fresh fish and practice tai chi. This isn't a continent you should visit, it's a continent you must visit.
However, a trip to Asia isn't something that you can get done in a week or two – it's the largest continent in the world, taking up 30% of total global land area. To help you grasp Asian life, land and culture, we have broken the continent down into eight cruising regions that you need to experience. Learn about what each region has to offer and find a cruise itinerary that will bring you to these exotic destinations.
China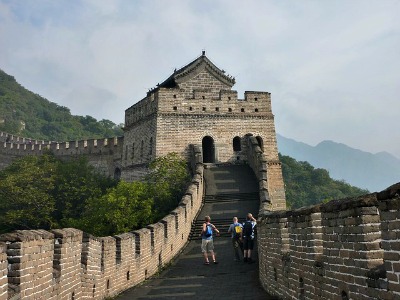 Oftentimes, when people think of Asia, China is what comes to mind. Second only to Russia in size, China is a massive country that has a variety of sites and cities to visit. China's history is a fascinating one and you can't grasp their culture and traditions fully until you visit and observe the treasures of past dynasties, like the Ming and Qing, firsthand at the Forbidden City. However, this country isn't stuck in the past. China is teeming with an increasingly independent population which you can experience when you go to Shanghai and stroll along the famous Bund waterfront area, or to Hong Kong with its skyscrapers and dazzling laser light shows.
Three China Must-Dos:
Walk along the Great Wall in Beijing.
Head north to Chengdu to visit the Giant Panda Breeding and Research Center to see the tuxedoed bears.
Have tea and dim sum, which are small steamed bites, famously served in the south of the country.
Featured Itinerary:
River cruising along the Yangtze is a great way to see China. Uniworld offers an incredible 18-day trip that winds its way from Beijing to Hong Kong, giving you the opportunity to discover both the major cities and the scenic and peaceful countryside.
Japan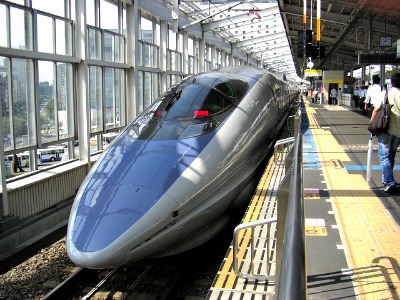 It's fitting that Japan is the land of the rising sun because this chain of islands is always creating and building new technologies and introducing the world to the next best thing. The super modern technology and landscape of Tokyo is juxtaposed with the peaceful and serene gardens that are punctuated with tiered pagodas on the outskirts of the city. Japan offers a lot of dichotomies, from the bold and ever-evolving styles of the Harajuku region to the myriad customs that place respect and etiquette above all else. One thing you must do when you cruise to Japan is try some sushi from an itamae, a Japanese chef who spends years honing their craft.
Three Japan Must-Dos:
Ride on the bullet train. This network of high-speed trains runs at a top speed of 200 mph.
Tour through Hakone National Park by motorcoach and enjoy views of the forests, hot springs and mountains – including the famed Mt. Fuji.
Visit the Sensoji Temple, which is a beloved Buddhist Temple, and the oldest in Tokyo.
Featured Itinerary:
Japan is much more than Tokyo. Take a cruise to see all the cities and countryside outside of the capital. Princess Cruises offers sailings all around the island nation. For example, a sailing on the Sun Princess to Sapporo, Hakodate and Otaru Japan will give you a greater perspective on this nation. Many other cruises in East Asia stop in Tokyo, along with other nations like South Korea and China.
India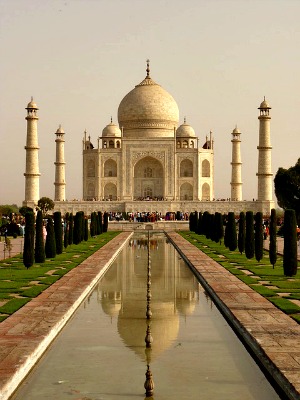 India offers travelers a sensory overload, from the vibrant colors and sounds to the wonderful flavors and scents. There are women adorned in bright-colored saris and men zipping by on bikes. India is a large country and it offers a diversity of experiences. You can learn about Hinduism, Sikhism and Buddhism. India is also the land of yoga and the alternative medicine of Ayurveda – as well as the ever popular Bollywood movie industry.
Three India Must-Dos:
Visit the Taj Mahal. This marble temple is one of the world's most renowned landmarks and an ode to love.
Meditate or take a yoga class at a local ashram.
Visit the Dobi Ghat, which is a giant open-air "laundromat" – something you'll only see in India.
Featured Itinerary:
Many cruises might touch on India, most likely stopping in Mumbai (Bombay), but to really explore this booming country you'll want to find an itinerary that actually focuses on India. Azamara offers a 13-night cruise that visits Cochin, Goa and Madras, along with a stop in Sri Lanka and the Maldives. Cruising around the country like this gives you a better picture of India's diversity.
Southeast Asia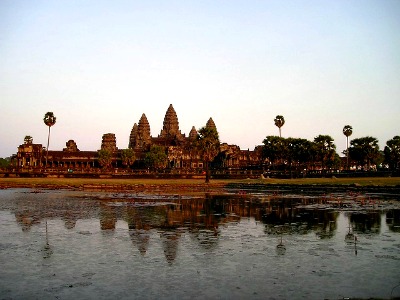 Southeast Asia is a land filled with interesting cultures, languages and customs. Defined as the lands south of China, east of India and west of Australia, Southeast Asia consists of 11 countries. These nations have tropical climates and most have beautiful lush jungles and scenic beaches. Aside from certain countries like the Philippines, whose population is mostly Roman Catholic, and Brunei, which is mostly Islamic, this area is heavily Buddhist. This means you'll find many stunning temples, from the gold encrusted ones in Thailand to the stunning stone complexes in Cambodia.
Three Southeast Asia Must-Dos:
Visit Angkor Wat, the largest religious structure in the world, which was built in the 12th century.
Take an elephant ride in Thailand or Malaysia. These friendly giants are native to this area.
Go shopping at the Ben Thanh Market in Ho Chi Minh City, Vietnam. This shopping center is popular for its assorted local textiles, crafts and cuisine.
Featured Itinerary:
You can travel around Southeast Asia on many cruises because these countries are popular with itinerary planners. However, for a different taste of Southeast Asia, you can try a river cruise along the Mekong River. Avalon Waterways, for example, offers river cruises that sail from Vietnam to Thailand with stops in Cambodia and some smaller towns along the river. You'll be immersed in the culture with chances to stop at floating markets and to see how rice paddies are farmed.
Myanmar (Burma)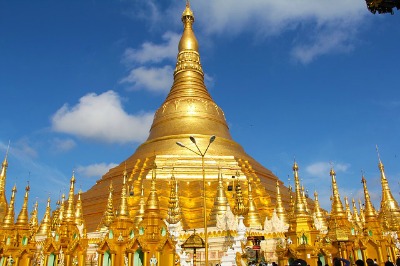 Yes, we know Myanmar is just one country, not its own region, but this country is different from those that surround it. Myanmar is like a land lost to time. This Asian nation was under the rule of a military junta that didn't allow for progress. Tourism to Myanmar, which is also known as Burma, was discouraged and unofficially boycotted throughout the world. In 2011, the country's leadership changed and the region now welcomes responsible travel – that which supports the local economy and protects the region's environmental and cultural treasures. With little flow from the outside world, the country stayed seemingly stuck in the '60s. Fast food will be hard to come by, and good luck getting a Frappuccino. What you will find are the remnants of ornate temples, beautiful beaches and people happy to see tourists.
Three Myanmar Must-Dos:
Visit some of the 2,200 temples left in the ancient city of Bagan. During the 13th century, there were nearly 10,000 Buddhist temples.
Learn about Burma's time as a British colony at the Thayetmyo Frontier Post, a colonial town on the border of Royal Myanmar and British Myanmar that features covered markets, historical homes and more.
Tour the Salé Monasteries, remarkable structures featuring ornate teak carvings.
Featured Itinerary:
Now that the tourism to Myanmar is encouraged, people are flocking from all over. You can see this land on a cruise that also visits other ports in Southeast Asia, like Thailand and the Philippines. There is also the option of cruising through Myanmar on the Irrawaddy River. Viking started cruising in Myanmar in 2014 and offers a 16-day itinerary that roundtrips from Bangkok.
East Asia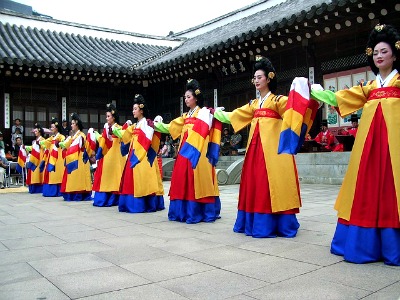 East Asia is the core of what we think of as the Far East. It encompasses China, Hong Kong, Japan, the Koreas, Mongolia and Taiwan. As we've already broken out China and Japan, let's focus on South Korea and Taiwan. South Korea, which will host the next Winter Olympics, is known for being one of the most modern countries in the world. It is home to Hyundai Motors and Samsung Electronics. For a chance to commune with nature, cruise to Taiwan, an island off the coast of China. In tropical Taiwan you'll find forests, hot springs and waterfalls.
Three East Asia Must-Dos:
Visit Taipei's Memorial Hall Square and tour the Chiang Kai-shek Memorial Hall, National Concert Hall and National Theater – three of Taiwan's most elegant buildings.
See some of China's most treasured artifacts and artwork at the National Palace Museum in Taiwan.
Explore the Beomeosa Temple, one of South Korea's most impressive Buddhist temples, and enjoy a traditional dance performance.
Featured Itinerary:
East Asia is a big place, so it's recommended that you break it down and explore Japan and China separately, but you can also get a great overview of the entire region with a cruise that covers a lot of ground. Celebrity Cruises offers a 17-night voyage that will take you to Hong Kong, Nagasaki, Seoul, Beijing and Taipei, among other East Asian cities.
Java Sea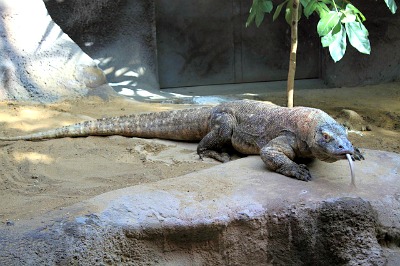 The Java Sea is situated between the islands of Borneo and Java in Indonesia. This is a small subsection of Southeast Asia, but it packs a punch. Indonesia is actually an archipelago consisting of 13,466 islands. The major islands are Java, Borneo, Sumatra, New Guinea and Sulawesi, and spread out among these islands are 237 million people, representing 300 native ethnic groups. It's fascinating how a cruise through an Asian region as small as the Java Sea still provides so much variety – the best of which you'll uncover as you sail through this diverse chain of islands.
Three Java Sea Must-Dos:
Find a unique souvenir at Jalan Surabaya, a antique market in Jakarta, Indonesia.
Watch the sunset as Bali's locals perform the Kecak dance, which involves fire and chanting.
See a Komodo dragon in person when you visit the Komodo National Park on Komodo Island.
Featured Itinerary:
Go in-depth in Indonesia with a Java Sea itinerary like Seabourn's 12-day voyage. This cruise itinerary takes you from Singapore to Jakarta, Semarang, Java, Bali and Benoa. You'll get to experience many of the cultures of Indonesia and take in the beautiful sights.
Okhotsk Sea (Russia)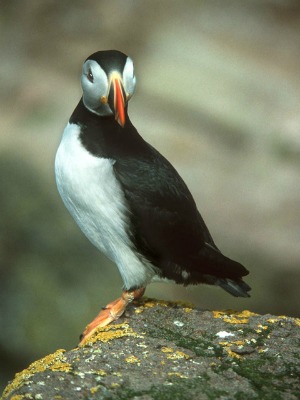 Russia is the largest country in the world. And while many people see it as a European country, Russia is mostly an Asian nation. You will find major differences between the people, buildings and customs of a city like Moscow or St. Petersburg when compared to cities in East Russia. The part of Russia located on the coast of the Okhotsk Sea is filled with amazing wildlife and secluded landscapes. And since this is Northeast Asia, there is often a chill in the air with an average temperature of 56 degrees Fahrenheit in August and -5 degrees Fahrenheit in January.
Three Okhotsk Sea Must-Dos:
Catch a show of traditional Cossack songs and dances as you learn about the local culture.
Spot a Kamchatka Brown Bear as you take a Zodiac to the desolate Shantar Islands.
Explore the Kronotsky Reserve's Valley of the Geysers and photograph the gushing geysers and bubbling thermal springs.
Featured Itinerary:
Only recently has there been an interest in discovering Northeast Asia, and the best way to see this rugged landscape is via cruise. Only on a cruise can you easily travel from island to island and get close to the wonderful natural habitats of whales, seals and bears. Silversea Cruises offers new expedition cruises to East Russia where you can experience this land on an 18-day exploration that sails from Otaru, Japan.
Which Asian region is highest on your bucket list? And if you've already visited Asia, we'd love to learn about your experiences. Share your stories in the comments below. For example, what was your favorite Asian port or the best thing you ate while in Asia?



The Cruise Web, Inc.
reply@cruiseweb.com
1-800-377-9383