Cruise Event Spotlight: La Tomatina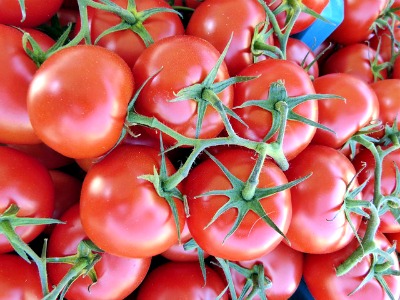 In our list of the 13 top events for 2014, you may have found a few events you'd never heard of. Perhaps, the most obscure on the list is La Tomatina, the tomato throwing festival. This messy, fun Spanish festival has actually been around since 1945, though its origins are in question.
One theory is that during a parade, animals were eating the food, so the locals chucked tomatoes at them. Some say locals were rebelling against the police, and still others say it began for no reason at all.
For a while La Tomatina became a tradition that was on again and off again. In 1957 the town of Bunol made the celebration official with rules and regulations. Up until 1975 everyone brought their own tomatoes, but that year a local group, Los Calavarios de San Luis Bertran, provided the produce and have been doing so ever since.
The festival always takes place on the last Wednesday in August. Since it began, the festival has grown each year and now there is a limited number of tickets sold (20,000) to ensure festival goers have a complete experience.
The day begins at 10 a.m. as revelers are invited to climb up a greased pole which has a ham on top. Once the ham is knocked off then the fight begins. Tomato trucks pull in and revelers start getting pelted and start throwing the crushed tomatoes. The whole thing is over in about an hour, and then participants head to the river banks to wash off.
This is a great opportunity to have some fun, and afterwards you can unwind on a 7-day sailing from Valencia.
If you've been to La Tomatina, which is held just minutes from Valencia in Spain, let us know. Comment with your experience.


The Cruise Web, Inc.
reply@cruiseweb.com
1-800-377-9383