8 New Itineraries to Experience in 2014/2015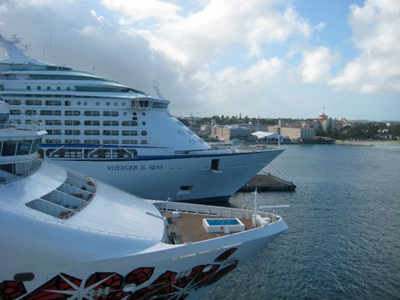 For 2014 and 2015 there is no region of the world you won't be able to see from a ship. From the grandeur of the Mediterranean to the legends of Asia and the exotic locales of South America, cruises afford you the opportunity to see the world in the ultimate style.
Each year the cruise lines evaluate travel trends and determine their most popular itineraries, along with hearing feedback from customers about what is on their bucket lists, and they add new ports and exciting itineraries that highlight new regions and cultures.
For the 2014/2015 cruise season, here is a list of 8 of The Cruise Web's most anticipated new itineraries:
Oceania Cruises: Princes and Palaces
This 10-day itinerary takes passengers around the Iberian Peninsula with a stop in Provence, France and Tangier, Morocco. Starting in Barcelona, you can explore the famed La Sagrada Familia Church, which has been in construction for over a hundred years. Malaga, Spain offers you a chance to discover the history of the Moors in Spain and the Alhambra, an Arab citadel with beautiful gardens and fountains. Then cross the Strait of Gibraltar and explore the exotic landscape of Tangier, Morocco before heading north for two days in Portugal.
Princess Cruises: 7-day roundtrip from Otaru
Princess is one of the first cruise lines to offer intensive itineraries in Japan, and this cruise features more obscure cities and towns in the Asian nation. Otaru was once home to very wealthy tycoons who made their money exporting herring. In Sapporo you can visit a historical theme park to learn about ninjas. Miyazaki offers nature enthusiasts a wonderful experience at Shiretoko National Park, which is only accessible by boat or on foot.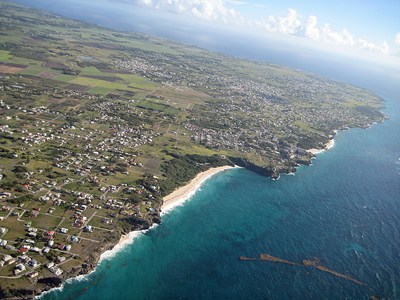 Norwegian Cruise Line: 11-day Southern Caribbean Cruise
While the Southern Caribbean has been a luxurious and popular cruise itinerary for decades, Norwegian's latest 11-day itinerary takes you on a new journey. After leaving from Miami it hits the major ABC islands (Aruba, Barbados and Curacao). Aruba is famous for its beautiful white sand beaches and temperate climate. Barbados is home to the oldest rum distillery in the world, Mount Gay Rum, and Curacao has amazing snorkeling and diving with colorful underwater life. Before returning, this cruise itinerary stops in Pointe-a-Pitre in Guadeloupe where you'll be able to visit the Cathédrale de St. Pierre-et-St-Paul, designed by famed architect Gustav Eiffel.
Regent Seven Seas: Indian Ocean Odyssey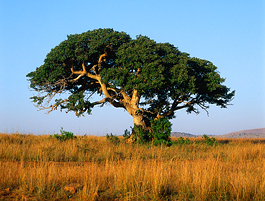 Spend 30 days uncovering the beauty of the exotic lands that lie along the Indian Ocean on this itinerary sailing from Dubai to Cape Town. Get your fill of luxury in Dubai with its towering buildings and extravagant shopping. Then experiencing the vibrancy of the Indian culture in Mumbai, which is one of the most populous city in the world. Enjoy stops in the beautiful island escapes of the Maldives and the Seychelles before going on safari in Kenya or Tanzania. This cruise ends in South Africa where you can learn about the history of apartheid and experience the beauty of this nation from the top of Table Mountain.
Royal Caribbean International: 11-night Southern Caribbean
After making its debut in November 2014, the Quantum of the Seas will embark on this beautiful Southern Caribbean itinerary where passengers will have a few days to explore all the exciting features on the ship as you have a few sea days between Cape Liberty, New Jersey and San Juan, Puerto Rico. From then you'll be soaking up the sun stopping in five ports in the same number of days. In Basseterre, St. Kitts you can explore the amazing landscape with both beautiful beaches and dormant volcanoes.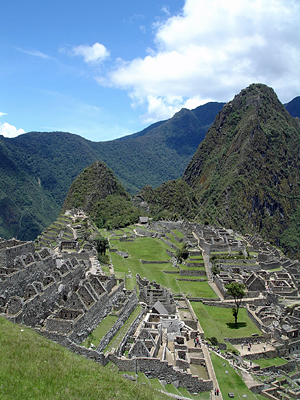 Celebrity Cruises: 14-night South American and Canal Cruise
This itinerary starts in Valparaiso, Chile where you can visit the former home of poet Pablo Neruda or find one of Chile's famed wineries. As you wind your way up the coast of South America, a stop in Lima, Peru affords you the chance to see the magnificent and mysterious landscape of Machu Picchu. Then explore the cloud jungle in Ecuador and sail through the Panama Canal, which celebrates its 100th anniversary in 2014.
Silversea Cruises: Baltra to Baltra on the Silver Galapagos
Silversea has renovated the Silver Galapagos and, starting in the fall of 2013, will start sailing three in-depth itineraries in this beautiful island region. Explore the Galapagos Islands and the famed species that inspired Charles Darwin's theory of evolution, like the finches, giant turtles and blue-footed boobies. During each of the itineraries you'll be making several stops each day. These itineraries are expeditions where you'll be guided through diverse landscapes with experts guiding you at each stop. Onboard you'll experience enrichment programs provided in part by a partnership with the Royal Geographic Society.
Viking River Cruises: Memories of Mandalay
This itinerary is one of the most buzzed about in the cruise industry. Viking River Cruises is offering passengers a 16-day adventure through Myanmar on the Irrawaddy River. Myanmar, also known as Burma, has up until very recently been a destination that was not welcoming to tourism and was very closed up from the rest of the world. New leadership has come in and now tourists are being welcomed with open arms to discover this land, which has a multitude of ancient sites, many still in tact, like the thousands of temples and pagodas that line the river in Bagan.
With all these beautiful options, it's hard to decide where to travel first. Which itinerary sparks your interest?


The Cruise Web, Inc.
reply@cruiseweb.com
1-800-377-9383