Manager's Insight – Fitness
By Rosalind Smith, Business Development Manager,
The Cruise Web, Inc.

Since this is my first time writing our Manager's Insight, I'd like to take a moment to introduce myself. My name is Rosalind Smith, I'm Business Development Manager for The Cruise Web and it's my pleasure to kick things off for our Fitness newsletter. Who would have thought? The most non-athletic woman alive has become one with somewhat athletic abilities and has been chosen to introduce our Fitness-themed newsletter and write a "Fit for Cruising" blog.
In the not so distant past, the most athletic adventures I'd ever engaged in were my power musical weekends to New York City, consisting of three Broadway shows, decadent dinners, delightful lunches and countless taxi rides within 48-hours. Then, one July 4th weekend, I suffered an "athletic injury"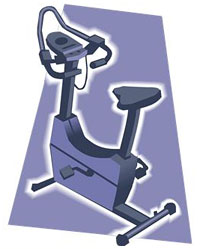 in an effort to attend an outdoor performance of the Baltimore Symphony Orchestra. That knee injury started my journey into an active and healthy lifestyle. Cycling (specifically indoors) became my staple. After feeling and seeing the changes in my body as well as my overall heath, I slowly progressed to strength training, yoga and endurance activities – only to be sidelined by athletic injury #2, the other knee.
Now it's recovery yet again. My collection of high-heel shoes is once again restless and begging to come out and play. Two knee surgeries later, I struggled to find that ability to rehab and continue my health and wellness journey. I get on the bike, dust off my tennis racket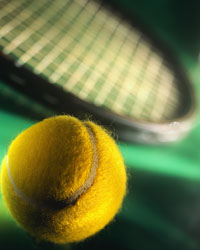 (after more years than I care to admit, and while sporting a knee brace of course) and at my surgeon's continued suggestion hit the pool. However, at the pool, I realize my SCUBA skills and water frolicking are not exactly translating into swimming for cardio benefits and knee conditioning. Thus, I enroll in swimming lessons. Three weeks later, I swam my first lap in true "freestyle." Oh how exciting, now I'm a real swimmer! Not to mention, I became the example in swim class. Did I just say the most non-athletic woman ever just became the example for others to follow in swim class?!? Who knew? Use your next cruise vacation as a chance to go find your inner athlete. If I can, so can you!
Click here to learn more about fitness and cruising in my "Fit For Cruising" blog article!

Rosalind Smith
Business Development Manager
Charter, Incentives & Meetings
The Cruise Web, Inc.
1.888.250.7803
rosalinds@cruiseweb.com