Uniworld Unveils New Dine-In Theatres
Boutique river cruise line Uniworld recently unveiled their new dine-in theatres on three of their river cruise ships – S.S. Maria Theresa, S.S. Antoinette, and River Countess.
Each ship has its own unique movie theatre which reflects the individual personalities of the ships. The Lipizzan Cinema on the S.S. Maria Theresa is an intimate venue complete with blue velvet chairs and vintage posters of Austrian-born movie stars. Le Cinema Pigale on the S.S. Antoinette is a 3-D, 22 seat theatre with vintage movie posters and Dolby Surround Sound. The Sun Deck on River Countess allows guests to cozy up under the open air to enjoy movies from a completely different perspective.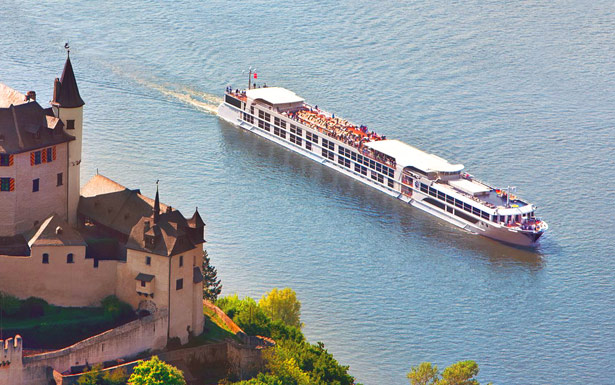 Plus, for a small fee, guests can now enjoy a 3-course dinner to complete the Dine-in Theater experience. The meal might begin with something like fresh vegetable crudities in chive sour cream, followed by a mini juicy lucy burger with country fries and BBQ dip, and then finished on a sweet note with choco lollipops for dessert!
For more information about upcoming sailings on S.S. Maria Theresa, S.S. Antoinette, or River Countess, and all other Uniworld sailings, please call The Cruise Web today at 1-800-377-9383 to speak with an expert cruise consultant.


The Cruise Web, Inc.
reply@cruiseweb.com
1-800-377-9383