New Barbecue Restaurant to Debut on Carnival Horizon
Carnival Cruise Line recently announced the exciting addition of a new barbecue restaurant by Guy Fieri on Carnival's newest ship – Carnival Horizon.
Guy's Pig & Anchor Bar-B-Que Smokehouse|Brewhouse is the latest restaurant from the successful partnership between Carnival and Guy Fieri. This new restaurant combines the best elements of an authentic barbecue: down-home, smoked-on-board barbecue, classic sides, and a selection of craft beers brewed onboard. All smokehouse items will be served with coleslaw, sweet pickles, and golden honey cornbread or Texas toast.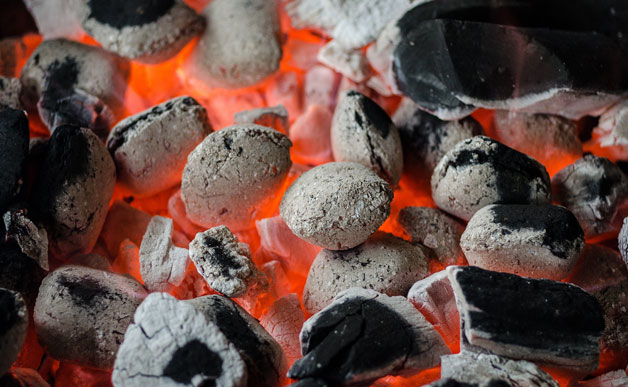 Diners can also indulge in Fieri's signature dishes: Dragon Chili Cheese Fries with beef brisket, cheddar cheese, and jalapeno; Trash Can Nachos piled high with pulled pork, Bourbon Brown Sugar BBQ sauce, and melted cheese; and The Smokehouse Melt with pulled pork, sliced brisket, double smoked pork belly bacon, two slices of cheddar cheese, homemade pickles, and donkey sauce.
Guests can spice up their meals with some of Fieri's own special sauces including the smoky and sweet Kansas City, the spicy and tangy Sriracha BBQ, the tangy and sweet heat of Carolina #6, and the sweet and sticky Bourbon Brown Sugar. Carnival guests will also have the opportunity to try the exclusive sauces Smokey Chipotle, Gold Coast Yellow Mustard, Black Pepper, and Burning Tomato.
A delicious and refreshing craft beer will be perfect to wash down all the delicious BBQ. Created by Carnival's award-winning beverage team, the collection of four distinctive micro-brews are designed to pair with the wide-ranging menu.
Decadent desserts will be a great finish to the delicious meal. Freshly baked cobbler, banana cream pie, and pecan pie will end the meal on a sweet note.
"I'm excited about launching my newest shipboard eatery at Carnival," said Fieri, "I know what it takes to make real-deal barbeque – quality meats smoked 'low and slow' and top-notch sides using the freshest ingredients. And when you combine down-home barbecue with a cold beer brewed right onboard, you have a truly outta bounds experience!"
Carnival's Director of Specialty Dining, Greg Poplewko added, "Guy has been a great partner for the past six years and his new Guy's Pig & Anchor Bar-B-Que Smokehouse|Brewhouse aboard the new Carnival Horizon is the perfect expansion of our partnership, offering lip-smacking barbecue and refreshing craft beers enjoyed in a fun and festive atmosphere."
The venue will be located along Carnival Horizon's Promenade with both indoor and outdoor seating. It will be open from 5 pm 'til late every night of the cruise and menu items will be offered a la carte. There will also be a free-of-charge, self-service BBQ lunch buffet offered from 12 pm until 2:30 pm on embarkation day and sea days.
Guy's Pig & Anchor Bar-B-Que Smokehouse|Brewhouse joins dozens of delicious dining and beverage venues aboard Carnival Horizon. Other dining options include a teppanyaki restaurant, the Cucina del Capitano family-style Italian restaurant, the Fahrenheit 555 steakhouse, the BlueIguana Cantina serving authentic Mexican cuisine, and more. No matter your taste, Carnival Horizon has a restaurant for you!
Carnival Horizon will make her maiden voyage in April 2018 with a 13-day Mediterranean cruise from Barcelona, the first of four round-trip departures from the port. Then she will reposition to the United States with a 14-day trans-Atlantic crossing from Barcelona to New York in May 2018. Following her summer schedule of 4-day Bermuda and 8-day Caribbean departures from New York, Carnival Horizon will move to Miami to begin a year-round schedule of 6- and 8-day Caribbean sailings beginning in September 2018.
For more information about Carnival Horizon and all Carnival sailings, call The Cruise Web today at 1-800-377-9383 to speak with an expert Cruise Consultant!


The Cruise Web, Inc.
reply@cruiseweb.com
1-800-377-9383