The next generation of extraordinary ships aimed at optimizing fuel consumption and reducing the impact on the environment will be introduced by Norwegian Cruise Line in the next 5 years. The cruise line has reached an agreement with Fincantieri to construct four 140,000 gross ton ships schedule for delivery in 2022, 2023, 2024 and 2025 with an option to include two additional ships in 2026 and 2027.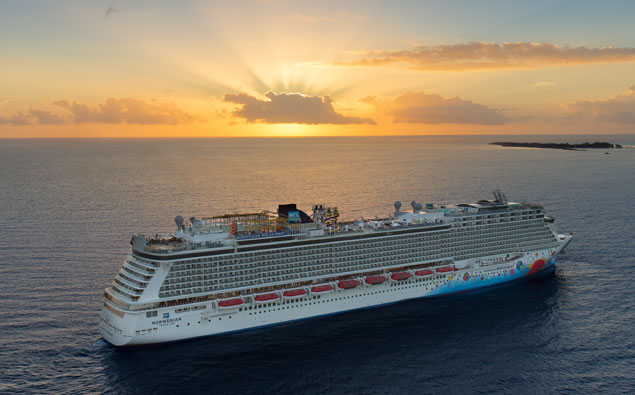 According to the president and chief executive officer of Norwegian Cruise Line Holdings Ltd.,
"this new class of ships will continue Norwegian Cruise Line's legacy of introducing meaningful innovation to the cruise industry." Much freedom and flexibility, together with innovative designs, will distinguish these 3,300-guest-capacity vessels from all others, as the cruise line builds upon the success of Breakaway-Plus Class ships. These energy efficient ships are currently priced at €800 million per ship.
Stay tuned for details on the ships' many innovative guest-facing and first-at-sea features which will be announced at a later date. In the meantime, check out other recent ship builds from Norwegian Cruise Line.



The Cruise Web, Inc.
reply@cruiseweb.com
1-800-377-9383