Norwegian Cruise Line recently announced the addition of a 3rd ship to its Breakaway Plus class beginning summer 2018! Sailing seasonally from Seattle to Alaska, Norwegian Bliss will be the cruise line's first custom-built ship meant to cruise the Last Frontier. With a weekly 7-day itinerary departing from Seattle and making her way up to Ketchikan, Juneau, Skagway and other bewildering destinations in Alaska, the ultimate Alaskan cruise experience is yet to unfold for glacier lovers.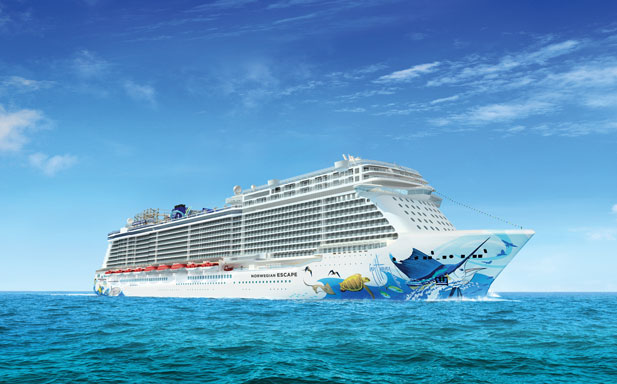 Norwegian Escape – Sister Ship to Norwegian Bliss
Norwegian Bliss will feature superb entertainment, delectable cuisine and signature amenities only known to this contemporary cruise line. Even more exciting, Robert Wyland – the world's leading marine life artist with iconic whale murals, award-winning paintings and sculptures – will place important finishing touches on the ship's exterior! The hull artwork on Norwegian Bliss will bring to life the marine life adventure awaiting explorers in Alaska.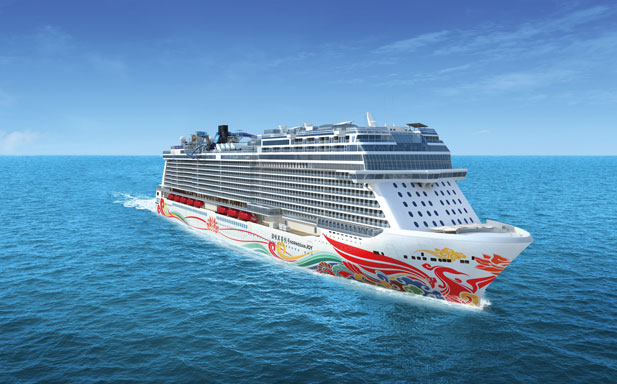 Norwegian Joy – Sister Ship to Norwegian Bliss
Check back with us in a few weeks for more exciting news about Norwegian Bliss, the upcoming big reveal of Wyland's hull art design, and sailing dates which will open for booking starting early 2017.



The Cruise Web, Inc.
reply@cruiseweb.com
1-800-377-9383