How would you like to visit several of the most amazing and diverse cities in the world while also experiencing varied landscapes in multiple climates, all on an extraordinary vacation where you only unpack once?!? If this has you intrigued, perhaps now is the time to open your mind to a new continent of cruising: South America!
Often overlooked for more mainstream cruise destinations like Alaska, Europe or the Caribbean, South America is finally starting to receive the attention it deserves – thanks in part to the excitement built by the 2016 Summer Olympics. In South America you can sunbathe along the picturesque beaches of Brazil, tango through Argentina, sail around Cape Horn, hike through the fjords of Chile, marvel at the wildlife along the Amazon and tour Incan ruins in Peru – with delicious cuisine to be enjoyed throughout your journey! Plus, when cruising in South America, you won't experience the cruise ship congestion that can sometimes be a turn-off in more popular destinations.

The South American cruising season runs from November through April (spring through fall in the southern hemisphere), so it's the perfect escape for northern hemisphere travelers seeking respite from the cold winters back home!
Featured Ports of Call:
Cruises to South America offer tranquil scenery, vibrant cultures and riveting adventures, the best of which can be experienced in the following ports of call, among others:

Buenos Aires, Argentina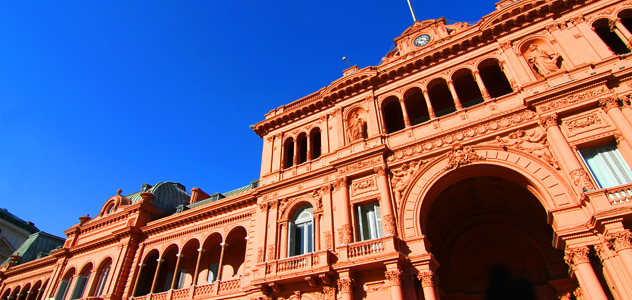 In Buenos Aires, also known as the "Paris of the South," both European and South American cultures blend together to form a dazzling city that's sure to highlight any cruise to Argentina. While touring Buenos Aires, be sure to enjoy a glass of locally produced Malbec wine while taking in the buzzing metropolis from any of the charming cafes. Highlights include the Colon Theater, the galleries and boutiques of the La Boca neighborhood, and the flower-lined Rose Garden Walk (Paseo del Rosedal). Then again, sometimes the best way to enjoy the city is by wandering (or tangoing!!!) the cobblestone streets.
CLICK HERE to view cruises to Buenos Aires, Argentina

Lima, Peru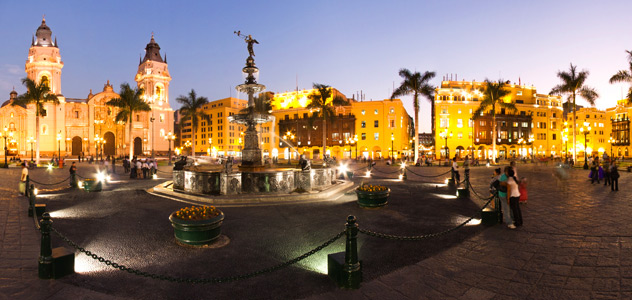 Lima, the capital and largest city in Peru, occupies the envious valleys of the Chillon, Rimac and Lurin Rivers. Enjoy the perfect subtropical climate while hiking to any number of stunning viewpoints overlooking the city and Pacific Ocean. Highlights include the Parque de las Leyendas Zoo, Larcomar's shopping, and the "Garden City" of El Malecon, featuring 6 miles of green parks along the cliffs. Ultimately, how you spend your day is completely up to you, but no visit is complete without a tasty tour of the local Peruvian flavors, especially the fresh ceviche. Plus, Lima is a great launching point for a journey to the ruins of Machu Picchu located high amongst the clouds!
CLICK HERE to view cruises to Lima, Peru

Rio de Janeiro, Brazil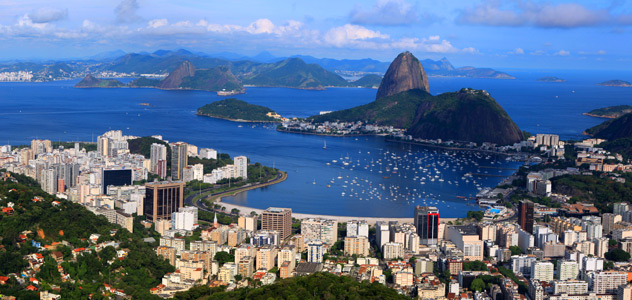 Rio has certainly enjoyed the global spotlight recently while serving as one of the host cities for the 2014 World Cup, and even more recently as host for the 2016 Summer Olympics. Observers of the Games probably caught shots of the beautiful beaches, the lush Tijuca National Park rainforest and the unique wildlife in and around Brazil's second largest city. Plus, Rio de Janeiro has one of the most recognizable cityscapes, largely thanks to the towering Christ the Redeemer statue and Sugarloaf Mountain. If you're in the mood for a beach day, Rio has plenty to offer, including Copacabana & Leme Beach, Ipanema Beach, Leblon Beach and many more. And if it's the endless revelry of the Carnival festival that draws you to Rio, contact one of our experts to plan a cruise that will arrive during the multi-day celebration!
CLICK HERE to view cruises to Rio de Janeiro, Brazil

Ushuaia, Argentina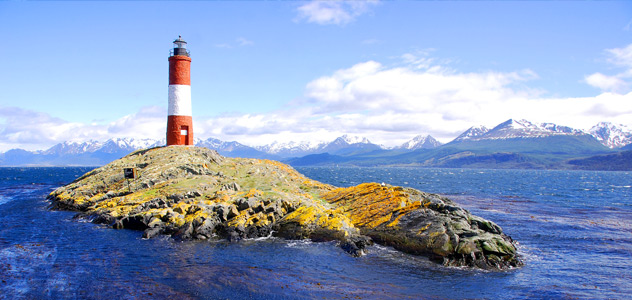 Often a jumping off point for Antarctic cruises, Ushuaia offers much more than just a convenient southern location. The unique climate attracts scores of incredible wildlife – including seals, penguins and orcas – and attributes to the remarkable vistas that can be enjoyed from Tierra del Fuego National Park. Hike along clear rivers and blue lagoons or enjoy a boat ride out onto the Beagle Channel where you'll be flanked by picturesque snow-covered mountains.
CLICK HERE to view cruises to Ushuaia, Argentina

Valparaiso, Chile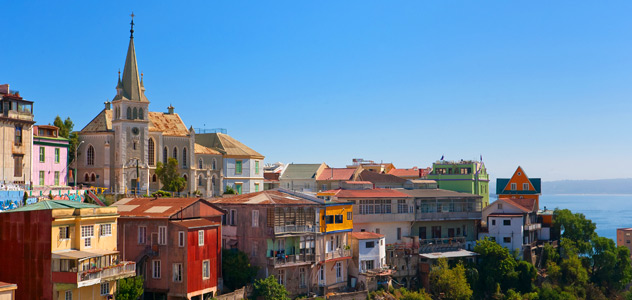 This "Jewel of the Pacific" has continued to grow in popularity since being declared a UNESCO World Heritage Site in 2003. Highlights include the nearby Maipo Valley vineyards, the San Francisco Church, and the La Sebastiana Museum, which is located in the former home of acclaimed poet Pablo Neruda, to whom the museum is dedicated. We also recommend taking a carefree stroll amongst the city's hills while enjoying Valparaiso's beautiful graffiti art trails and unique architecture against a backdrop of the Pacific Ocean.
CLICK HERE to view cruises to Valparaiso, Chile

Keep in mind that the cities mentioned above barely scratch the surface when it comes to revealing the discoveries waiting on a cruise to South America. For instance, there are sub-destinations like the Galapagos Islands or Amazon regions that are so incredible and utterly unique, they really belong in a separate category of their own. To learn more about expedition cruising to the Galapagos or river cruising along the Amazon, contact our experts or explore more online.
For help planning your cruise vacation to South America, contact the experienced consultants at The Cruise Web at 1-800-377-9383. Our friendly experts will simplify the process of planning your South America cruise while ensuring that you get the best deal!




The Cruise Web, Inc.
reply@cruiseweb.com
1-800-377-9383