Cruising the British Isles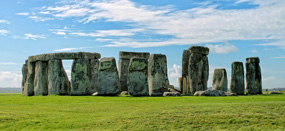 St. Patrick's Day has come and gone, but if you're anything like us, March 17th had you thinking about a cruise vacation to the Emerald Isle and neighboring United Kingdom. The British Isles, as they're referred to collectively, include Ireland, Northern Ireland, England, Scotland and Wales. These countries feature an abundance of historically significant sites, influential cities, quaint villages, beautiful countryside and mesmerizing natural wonders. Cruises to the British Isles let you see all aspects of this stunning region, and select itineraries are organized around significant annual events like the British Open or Scotland's world-renowned Edinburgh Military Tattoo.
Cruises to the British Isles typically range from 2- to 14-nights, and are offered by several of our leading cruise lines. Common departure ports include Amsterdam, Copenhagen, Hamburg, London and Southampton, but additional European departure cities are sometimes available, especially on longer cruise itineraries. If you plan on flying into Europe before your cruise, we recommend arriving a night or two early. This allows you to relax after your flight, and also gives extra time to explore your city of embarkation.
When to Visit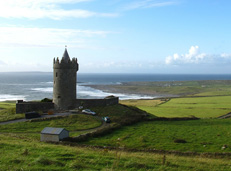 British Isles cruises usually depart between April and October, with most sailings taking place in May through August. The advantage of cruising earlier is that you'll run into fewer crowds, especially at some of the more popular sites, but you'll find the warmest weather during the summer months of June, July and August. Average summer temperatures are in the 70s, but there's always the possibility of rain so you'll want to bring layers (or at least plan on bringing an umbrella). And while the weather in the British Isles can be unpredictable at times, it's also largely to thank for the lush greens of the picturesque coastlines and rolling countryside.
Popular Ports of Call
Belfast, Northern Ireland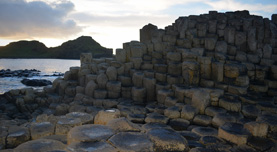 Belfast is the welcoming capital of Northern Ireland, where you're likely to hear all about regional lore and the city's turbulent history in one of the local pubs. You could tour the seaside town of Carrickfergus to take in the beautiful coastline and lively culture, or marvel at the towering hexagonal basalt columns of Giant's Causeway. This natural phenomenon is said to have been formed by volcanic activity, or perhaps it was the battling giants. Another popular attraction is the Belfast Castle, which stands tall over the city and offers a glimpse into the high life of European royalty.
Cork (Cobh), Ireland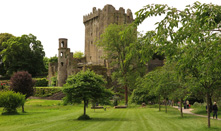 Fresh seafood will tempt you as your tour Cork (or nearby Cobh), Ireland. Just outside of Cork lies one of Ireland's most popular sites, Blarney Castle and its infamous Blarney Stone. Legend has it that those who can bend over backwards to smack a wet one on the stone receive the "gift of gab." If you prefer greenery to stone walls and iron, take a stroll through one of the area's unique gardens. There's even one dedicated to poisonous plants from across the globe.
Dublin, Ireland
The Literary City, as Dublin is known, offers much more than Guinness and football. For starters, there's Trinity College and the treasured Book of Kells manuscript, which is nearly a thousand years old. View the elaborate exhibition before touring the Old Library's Long Room, which features a marble bust collection and 200,000 of the library's oldest works. Fans of Guinness can tour the Guinness Storehouse to enjoy a pint, or catch a live hurling competition or a game of Gaelic football (a cross between soccer and rugby). No matter how or where you spend your Dublin day, you're sure to find something charming around each corner of this quintessential Irish city.
Edinburgh, Scotland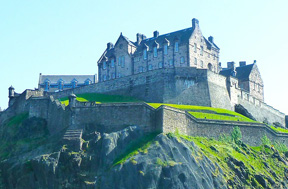 The idyllic city of Edinburgh is host to one of the world's most revered art festivals, the Edinburgh International Festival, featuring weeks of theater, dance and musical showcases every August. The Edinburgh Military Tattoo has become one of this festival's biggest highlights. Avid golfers will love the chance to visit St. Andrews in Scotland, which is most often recognized as the birthplace of the sport. Some cruise lines even offer exclusive excursions providing a chance to play the famous course. To dive into Scottish history, visit the National Museum of Scotland or Edinburgh Castle, home to Scotland's Crown Jewels.
Invergordon, Scotland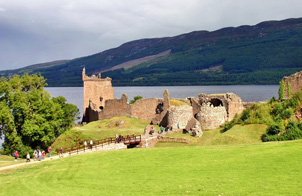 Visit Invergordon in the Scottish Highlands and see if you can solve the mystery of the Loch Ness Monster by capturing your own proof of Nessie's existence. Or, to witness a real creature feature, check out a live falconer demonstration with different birds-of-prey outside the formal gardens of Dunrobin Castle, which was designed by the same architect behind the Parliament building. No cruise to Scotland would be complete without a Scotch whisky tasting. Tour the Glenmorangie Distillery to learn about the historic distillery's production process and try a glass of their famous single malt.
Kirkwall, Scotland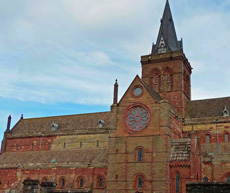 Kirkwall sits amongst the Orkney Islands, which features one of Europe's most impressive pre-historic sites, the UNESCO World Heritage-designated Heart of Neolithic Orkney. This collection of ancient sites includes burial grounds, the Ring of Brodgar's standing stones and the well-preserved Skara Brae community of 5,000-year-old stone homes. For something slightly more modern, visit the St. Magnus Cathedral, a 12th century sandstone marvel referred to as the "Light in the North." If you haven't already had your fill, you could also tour the Highland Park Distillery to try some of Scotland's famous "peaty" Scotch whisky.
Liverpool, England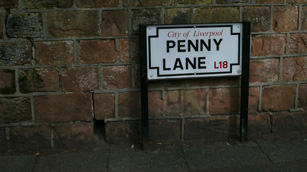 Liverpool is a bustling working class city packed with significant English history, but it's perhaps most notable as the home of The Beatles. The "Fab Four" changed music and culture forever, and you can learn more about their impact with a tour of The Beatles Story museum or a stroll along Penny Lane. You can even visit the Cavern Club, one of The Beatles' earliest venues. Depending on the season, sports fans should catch a match with either of Liverpool's home soccer teams, Everton FC and Liverpool FC, who have developed one of the fiercest rivalries in sports.
London, England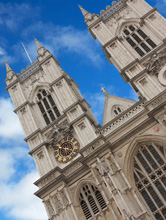 London is one of the most common departure ports for British Isles cruises, which makes perfect sense given the city's proximity to multiple cruise ports and its abundance of activities for travelers. Immerse yourself in England's culture by catching a world-class show at London's West End theater (the British equivalent to Broadway) or taking a trip to the Victoria and Alberta Museum, home to exquisite paintings, sculptures and furniture. Feeling romantic? Grab some champagne and take an evening Ferris wheel ride on the London Eye for wonderful views of the city from 443 feet in the air. Of course, anyone that watched the Royal Wedding of Prince William and Kate Middleton in 2011 is familiar with the elaborately ordained Westminster Abbey, where British royalty has been crowned and wed for generations.
Portsmouth, England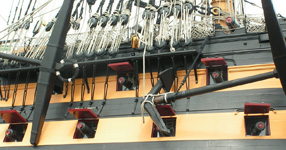 Located less than two hours south of London is Portsmouth, site of the historic HMNB Portsmouth dockyard, which is home to one of the oldest active dry docks and several famous naval ships. The city's military history extends beyond the water, including the D-Day Museum, Bovington Tank Museum and the Biggin Hill Heritage Hangar and airfield. Fans of Charles Dickens' body of work can take a walking tour of his earliest stomping grounds and visit the Charles Dickens' Birthplace Museum.
Southampton, England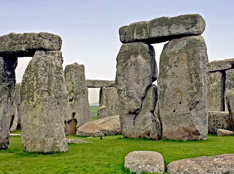 The port of Southampton features tons of diverse attractions providing a look into British culture and history, including fortresses, gardens, museums and parks. The New Forest National Park, which was originally created as a hunting ground to be enjoyed by English royalty, is now open to the public for touring. Cruisers interested in maritime history should visit the SeaCity Museum which touches on Southampton's connection to the Titanic. However, one of the most popular sites near Southampton is actually about an hour outside the city, and it's the one shrouded in the most mystery – the prehistoric Stonehenge monument formed by a circle of 50-ton stone megaliths.
To get the best deal on a cruise to the British Isles, contact our cruise experts at 1-800-377-9383 or complete our online request form and one of our agents will get back to you shortly.
Have you ever been to the British Isles? If so, what were the highlights of your trip?


The Cruise Web, Inc.
reply@cruiseweb.com
1-800-377-9383