Norwegian Cruise Line Holdings Ltd. Agrees to Acquire Prestige Cruises International, Inc.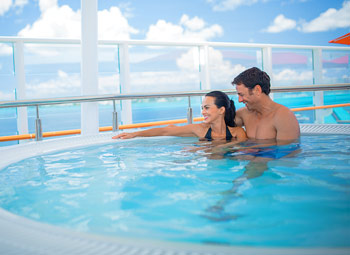 Norwegian Cruise Line Holdings Ltd., otherwise known as "Norwegian" has announced their bold move to acquire two premium cruise brands, Oceania Cruises and Regent Seven Seas Cruises through their $3.025 billion purchase of Prestige Cruises International Inc.
"The acquisition of Prestige represents an extraordinary opportunity for Norwegian Cruise Line to expand our market presence by adding two established, award-winning brands in the upscale cruise segment with loyal followings," said Kevin Sheehan, Norwegian Cruise Line's chief executive officer. As Norwegian points out, their expertise in contemporary leisure travel, when combined with the luxury touches of Prestige, will open near limitless cross-selling opportunities, brand collaboration and overall growth of the company's market share. "We are excited to become part of the Norwegian family and start a new chapter for our company," said Frank Del Rio, chairman and CEO of Prestige.
Prestige currently operates a total of eight ships between their two brands with Oceania Cruises as the market leader in the upper-premium cruise segment. Additionally, Regent Seven Seas Cruises is the market leader in the luxury cruise segment and operates three award-winning, all-suite ships. "The combination of three distinct brands, each serving a different market segment, under one umbrella immediately creates an industry-leading cruise operator with an unmatched growth trajectory and a portfolio of products that allows us to appeal to guests at every stage of their life cycle," added Kevin Sheehan.
To learn more about Norwegian Cruise Line, Oceania Cruises or Regent Seven Seas Cruises, call 1-800-377-9383 or complete our online quote request and one of our cruise experts will contact you shortly.


The Cruise Web, Inc.
reply@cruiseweb.com
1-800-377-9383