Top 10 Movies to Inspire Your Next Cruise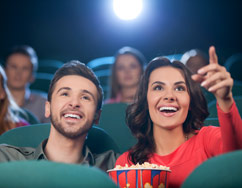 Film is one of the most powerful mediums. Movies have the ability to stir our emotions, open our minds, challenge our preconceptions, influence our moods and take us away. They can inspire as well as entertain, sometimes even prompting us to take action. Perhaps you've seen a movie and felt drawn to the location in which it was filmed. This wouldn't be surprising, since some movies are worth watching for their scenery alone. Or maybe you aren't yet sure where to travel next, and you need a little visual inspiration. Well, allow us to lend a hand. We've compiled a list of the ten best movies to inspire your future cruise plans, each of which is either filmed or set in a cruise destination.
Without further ado, our top ten movies to inspire your next cruise vacation:
10.  Pirates of the Caribbean (2003-2011)
(Starring Johnny Depp, Orlando Bloom and Keira Knightley)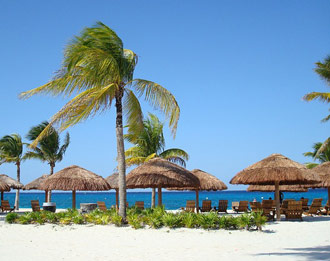 The Pirates of the Caribbean movies may not offer the most historically accurate depiction of the Caribbean, but we couldn't let that take away from the inspiration to cruise to the Caribbean. The lush landscapes of Dominica served well for filming many of the series' scenes, including those on the fictional island of Pelegosta (where cannibals tried to eat Jack Sparrow and company). The Bahamas, Grenadines and Haiti were also used for various scenes throughout the filming of Pirates of the Caribbean. Something else featured prominently in the series is rum, which hails from the Caribbean and pairs well with tropical cocktails. If you're so inclined, you could even visit Barbados and tour the Mount Gay Rum Distilleries.
After watching any (or all) of the Pirates of the Caribbean movies, follow your inspiration to the Caribbean where you can learn about history's real pirates in Barbados, St. Thomas and more.
9.  The Proposal (2009)
(Starring Sandra Bullock and Ryan Reynolds)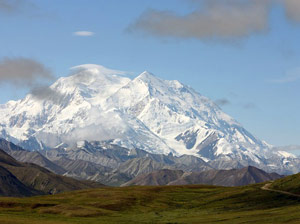 The Proposal is a romantic comedy involving an executive (Sandra Bullock) who travels to Sitka, Alaska with her assistant (Ryan Reynolds) in order to meet his family and support their claim to actually be engaged (spoiler: they aren't). This is a case where the plot takes a backseat to the comedy and onscreen chemistry, and both take a backseat to the setting, The Last Frontier. While most of the film was shot outside of Alaska, special effects gurus were able to recreate the same atmosphere (complete with eagles!) and still inspire a longing for adventure. If you like the film's depiction of Alaska, we propose that you consider seeing the real thing for yourself.
After watching The Proposal, follow your inspiration on an Alaskan Cruisetour through Sitka, Anchorage, Fairbanks, Denali and more.
8.  Couples Retreat (2009)
(Starring Vince Vaughn, Jason Bateman, Jon Favreau and Kristen Bell)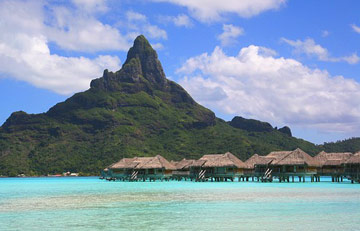 Couples Retreat is a romantic comedy centered around four couples who take a vacation to Bora Bora in the South Pacific. Unfortunately for the movie's couples, their vacation plans are constantly interrupted by mandatory therapy sessions. Fortunately for us viewers, the movie was largely filmed at a resort in Bora Bora in French Polynesia, and it really is an inspiring destination. You'll find plenty of laughs while enjoying the tropical landscapes, clear waters and beautiful people. By the end of the film, the couples have worked out their issues (mostly) and begin enjoying their time in paradise, just as you will if you cruise to Bora Bora.
After watching Couples Retreat, follow your inspiration on a romantic cruise retreat to the tropical paradises of Tahiti and the South Pacific.
7.  Crouching Tiger, Hidden Dragon (2000)
(Directed by Ang Lee, starring Chow Yun-fat and Michelle Yeoh)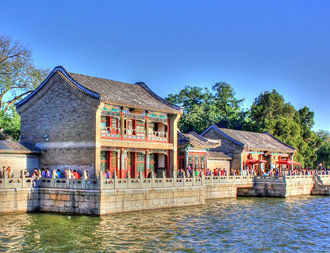 Crouching Tiger, Hidden Dragon is a visually stunning story of revenge and love. Special effects may have added to the visuals, but the film still draws most of its inspiration from the organically mysterious lands of Asia. Filming took place throughout China and captured the region's towering bamboo forests, fog-laden hills and stunning mountainscapes. The art and architecture used throughout the film are also accurate depictions of what you'll find while touring many of China's cruise-accessible cities, including Beijing. You won't see ninja's soaring through the trees, but you might be surprised by just how much Ang Lee's gorgeous epic actually represents modern China.
After watching Crouching Tiger, Hidden Dragon, follow your inspiration on an in-depth Asia river cruise along China's Yangtze River.
6.  Casino Royale (2006)
(Starring Daniel Craig, Judi Dench and Eva Green)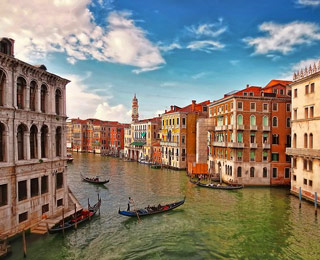 2006's Casino Royale rebooted the Bond franchise and brought with it another memorable display of vacation hotspots. If you were mesmerized by the movie's casino scenes, consider visiting the famed casinos of Montenegro or Monaco. Some of Casino Royale's most awe-inspiring scenes were filmed in Venice, Italy where Bond is thrust into an action-filled chase near St. Mark's Basilica. You'll also see tremendous skyline views of Venice and the city's canals. Hey, if it's good enough for Bond, James Bond, then it's probably good enough for you.
After watching Casino Royale, follow your inspiration and embark on a Mediterranean cruise from where the movie left off, Venice, Italy.
5.  Just Go With It (2011)
(Starring Adam Sandler, Jennifer Aniston and Brooklyn Decker)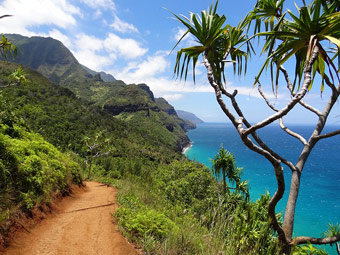 Probably one of Adam Sandler's better recent efforts, Just Go With It tells the story of a surgeon (Adam Sandler) that takes his girlfriend, cousin, co-worker and her kids to Hawaii in order to sustain a growing series of lies. But let's get serious, you're probably not watching an Adam Sandler movie for the plot. This one, however, would be worth watching for the scenery alone. The characters' Hawaiian getaway takes them to beautiful beaches and on a hike through the jungle to a secluded waterfall. Much of the movie was filmed on the Hawaiian islands of Maui and Kauai, and it'll leave you ready for your own Hawaiian vacation.
After watching Just Go With It, follow your inspiration on an unforgettable Hawaiian cruise to see Honolulu, Maui, Kauai, Hilo and more.
4.  Before Midnight (2013)
(Written and directed by Richard Linklater)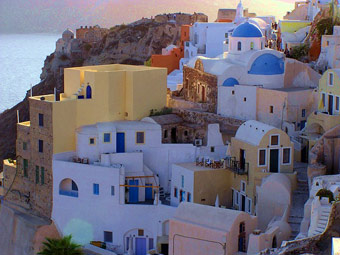 Before Midnight is the third installment in the "Before"trilogy featuring Before Sunrise (1995), Before Sunset (2004) and Before Midnight (2013). The film takes place almost a decade after where Before Sunset left off, and this time our hopeless romantics, once again played by Ethan Hawke and Julie Delpy, are spending their summer in Greece. The movie was filmed entirely in Greece and it certainly makes the most of the surrounding landscape. By the end of the movie, you may not envy the couple's struggles, but you'll definitely be jealous of their walks along the coast, the traditional big Greek dinner outdoors and their romantic waterfront evening.
After watching Before Midnight, follow your inspiration on a cruise to the romantic seaside towns of the Greek Isles.
3.  Waking Ned Devine (1998)
(Written and directed by Kirk Jones)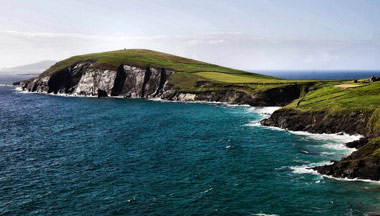 Waking Ned Devine is a comedy about a small Irish village that schemes to claim the lottery winnings of one of the locals, Ned Devine. While the film is set in the fictional Irish town of Tullymore, the actual filming took place in the Isle of Man, which is located between the British Isles and Ireland. The scenery of Waking Ned Devine is as lively as the townsfolk; many shots highlight the region's rolling hills, small farms, quaint villages and dramatic cliffs. Enjoy this heartwarming tale for an inspirational glimpse into life around the British Isles. If the film leaves you interested in Irish history, head to the Glendalough monastery or St. Patrick's Cathedral near Dublin. Or if you can't get enough of the landscape, you may find yourself compelled to explore the beautiful coastline of Pembrokeshire in Wales, or the Lowlands south of Edinburgh, Scotland.
After watching Waking Ned Devine, follow your inspiration on a Princess Cruises getaway to Ireland, Scotland and Wales.
2.  Midnight in Paris (2011)
(Written and directed by Woody Allen)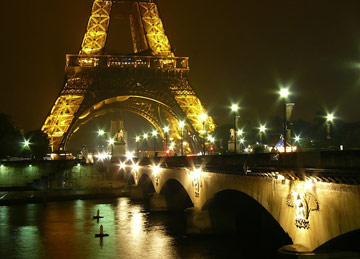 Midnight in Paris showcases the magic of this glittering city through the eyes of its main character, a writer played by Owen Wilson. Wilson's character tours the city by day and travels back in time each night at midnight to wander 1920s Paris with famous authors and artists, including Zelda and F. Scott Fitzgerald, Ernest Hemingway, Pablo Picasso and Salvador Dali – many of whom found Paris to be an inspiration for their most famous works. This romantic comedy paints a fun picture of Paris, and provides the perfect spark to start planning a romantic getaway to the City of Light.
After watching Midnight in Paris, follow your inspiration on an Avalon Waterways river cruise through France along the Seine River.
1.  Lord of the Rings Trilogy (2001-2003)
(Directed by Peter Jackson, based on the novel by J.R.R. Tolkien)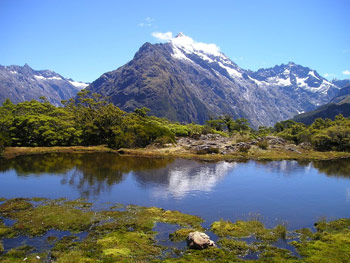 The Lord of the Rings trilogy takes place in the fantasy realm of Middle-earth, but many of the films' amazing scenes were shot in New Zealand. For example, Kaitoke Regional Park became Rivendell and Mount Sunday became the Rohan city of Edoras. Many of New Zealand's cities offer tours built around the different filming locations, and the biggest fans of the series can even tour the Shire's village of Hobbiton, as the set is now a mainstay just outside of Matamata, New Zealand. Interested in how Peter Jackson's team brought Tolkien's masterpiece to life? Visit Wellington for a tour of Weta Workshop's Weta Cave where you'll learn about the creative efforts behind the film's set pieces, props and more.
After watching any (or all) of The Lord of the Rings movies, follow your inspiration and get your own fellowship together for a Celebrity Cruises voyage to New Zealand.
Let us know what you think of our recommendations in the comments below. Which movies inspire you to travel?


The Cruise Web, Inc.
reply@cruiseweb.com
1-800-377-9383