Wes Anderson Cruises with Cunard Line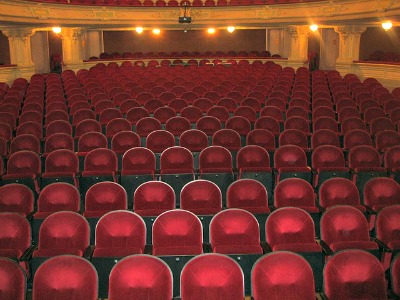 If you are at all familiar with Wes Anderson, you know he has a style all his own. The acclaimed director is the genius behind movies like The Royal Tenenbaums, The Life Aquatic with Steve Zissou and Rushmore. His films are filled with quirky characters, exotic settings and sometimes even fanciful animation. He has garnered somewhat of a cult following amongst movie-goers and actors alike.
Fans of Wes Anderson and his frequent collaborator Jason Schwartzman will be delighted to know that the two will be on the June 13, 2014 sailing of the Queen Mary 2 from New York City to Southampton. Onboard they will be hosting screenings and conducting Q & A sessions. The two will be joined by Academy Award-winning actress Tilda Swinto,n who is known for her often gender-bending style; and writer and producer Roman Coppola. Coppola co-wrote Moonrise Kingdom, which Anderson directed. He is also the son of Francis Ford Coppola.
The sailing will include a special screening of Anderson's latest film, The Grand Budapest Hotel, which follows the adventures of a European hotel's concierge and lobby boy. The film features both Schwartzman and Swinton. The film recently won the Jury Grand Prix at the Berlin Film Festival.
Cunard is celebrating the Queen Mary 2's 10th year at sea with entertaining sailings like this one. Later in August, Cunard will have a transatlantic crossing with singer/songwriter James Taylor.
If you are interested in any of Cunard's upcoming sailings, including the Wes Anderson transatlantic crossing, call The Cruise Web as soon as possible.


The Cruise Web, Inc.
reply@cruiseweb.com
1-800-377-9383