The Cruise Web's Operations Analyst Marries in May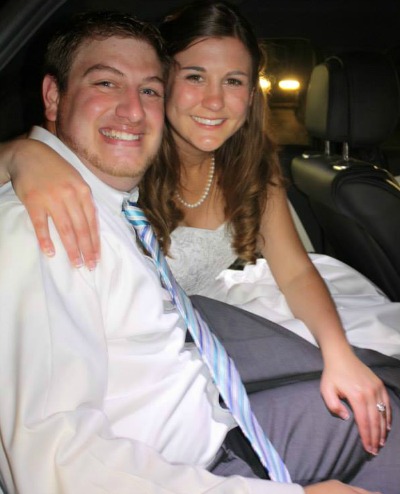 After more than a year of planning, Sammie Kroll, The Cruise Web's Operations Analyst, married her boyfriend of six years, Tommy Mahaney. "Planning consisted of late nights with my parents and weekend trips to Ocean City for about a year and a half," Sammie said. "We enjoyed meeting the people of all of the local small businesses in Ocean City, everyone was just great to us and so accomodating for everything we wanted to do."
The wedding was held at St. John Neumann Catholic Church, and the reception was held at the brand new Ocean Pines Yacht Club overlooking the water near Ocean City, Maryland. "It felt like the Yacht Club had been built for us. I think that all of our guests were so wowed at the new venue and its view of the bay," she said.
Before her wedding, The Cruise Web team gathered for a surprise shower where Sammie was doubly surprised to find her fiancé Tommy hiding in plain sight amongst her co-workers. She told the group that this wasn't uncommon for Tommy, as he has a penchant for surprising her by showing up in unexpected ways. "My sister even mentioned the uncountable times that Tommy has surprised me in our relationship during her maid of honor speech, we all had a good laugh."
The two will be spending a week in St. Lucia where they plan to unwind and relax with a candlelit dinner on the beach and explore the island by zip lining, hiking and snorkeling. "After the hustle and bustle of the wedding, I can't wait to spend quality time with my new husband during our private candlelit dinner," Sammie added.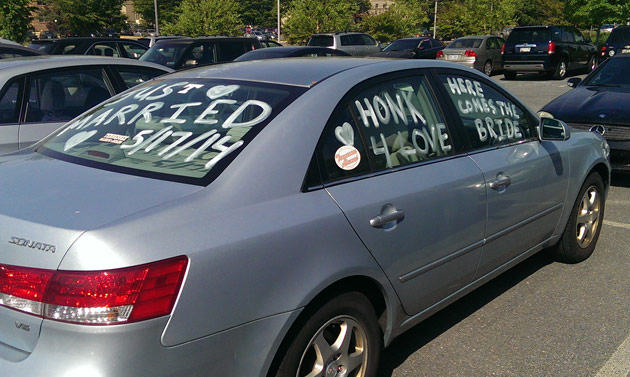 Share your congratulations for Sammie and Tom in the comment section below.


The Cruise Web, Inc.
reply@cruiseweb.com
1-800-377-9383