By Serena Simmons, Payments Coordinator, The Cruise Web, Inc.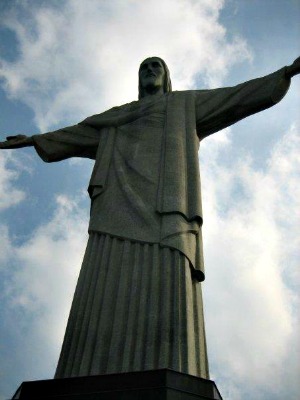 You probably know Brazil from pictures of Carnival in Rio with its big floats, confetti and people scantily clad in feathers. You've seen images of the Christ the Redeemer statue that welcomes visitors to the city, and maybe you've heard that they are going to be hosting the next Olympics, and also the next World Cup.
To me Brazil is all of that and more. It's my favorite place to visit. This is where I go to escape reality, and clear my mind. Brasil, Eu Te Amo, which means I love Brazil!
This summer I went on my third trip to this huge country. When I was younger and working at a Six Flags Amusement Park in Maryland, I made some really wonderful friends who live in Brazil. So when I go I feel I get an insider's view of the country, traveling with friends and seeing what they say are great things to see.
Each time I go I see something new, but here are the three top experiences I've had in Brazil:
1. Going on a day-long boat cruise in Paraty. This was such a fun experience. We boarded the boat, which had food, drinks and music. The boat ride took us to three islands over the day where we could get off the boat and swim, lounge and have fun. On top of this amazing experience, the whole thing only cost about $25 per person. A full day's worth of fun at a bargain.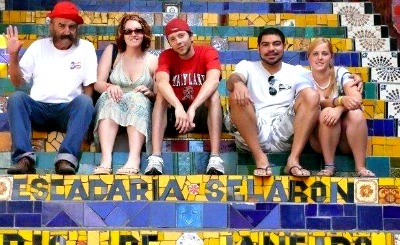 2. I went to the Escadaria Selaron, which is an incredible tiled staircase in Rio. You may have seen it in the music video for Beautiful by Snoop Dogg and Pharrel, or One from U2. These were a dilapidated set of steps that artist Jorge Selaron decided to renovate. He began by adding tile in the colors of the Brazilian flag. It took him many years and he almost went broke, but now those stairs are a major attraction in Rio. I had the opportunity to meet Jorge Selaron on one of my visits. Such a friendly man, and I felt honored to have met him, and very saddened that he passed away in 2013.
3. This past visit I got to have a really unique experience. One of my friends teaches English at a school for kids from the Favela. Favelas are essentially slums. I loved hearing their voices and seeing the children learn, it was incredible. The people of Brazil are beautiful, not just physically, but their personalities are what really make them beautiful. For such a poor country, everyone is happy.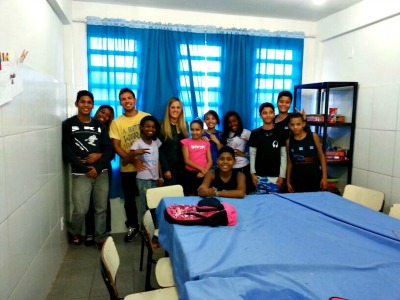 Now, I've also had the opportunity to visit a Favela and it's like another world and truly opens your eyes, but I would not recommend any visitor go there without a tour guide. Another thing I would suggest is to learn a bit of Portuguese before your visit. Most people don't speak English there, but they do, however, have menus in English, and if you know some Portuguese, or even just try to speak, they are very patient and will help you.
Lastly, to truly experience Brazil you need to try their food. I love the foods that you can buy at the little street stores, pao de queso – cheese bread, coxinha – fried yucca balls stuffed with chicken, and my favorite Brazilian cheese, Catupiry, are musts. And make sure you have a Caipiriniha, a traditional Brazilian drink made of Cachaca (a Brazilian rum), lime and sugar.
I've already started planning my next trip. This time I want to visit the North of the country to cities like Recife and Salvador, as well as Sao Paulo.
If you have any questions about Brazil, please let me know in the comments below. And if you are ready to experience the beauty of Brazil, contact The Cruise Web today to find out about the exciting cruise itineraries that also include a visit to the Amazon.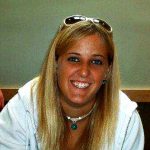 Serena Simmons
Payments Coordinator
The Cruise Web, Inc.
serenas@cruiseweb.com