It's Beatlemania Aboard Cunard Line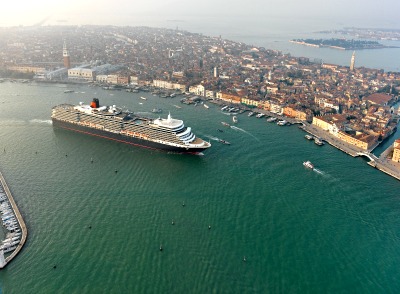 Beatlemania is back in a big way this year. 2014 marks the 50th anniversary of the Beatles' first trip to the US. Their debut on The Ed Sullivan Show started a culture shift in America still seen today. In honor of the Beatles, one of the United Kingdom's most enduring exports, Cunard, a distinctly British cruise line, is offering up the Beatles Experience on three of their upcoming sailings.
The Beatles Experience is a cover band that has been praised for their performances. The group performs the Beatles catalog from the mop top early days all the way through the Abbey Road days. Recently they were honored by being allowed to perform at Buckingham Palace, and they regularly perform at Liverpool's Cavern Club, a spot where the Beatles themselves played.
You can "Twist and Shout" and work it on out with the Beatles Experience on these  sailings:
Now, we know this may be a hard question, but what's your favorite Beatles song? Is it "Yesterday," "Come Together," "All You Need Is Love" or one of the hundred others?


The Cruise Web, Inc.
reply@cruiseweb.com
1-800-377-9383