Experiencing Caribbean Culture with Carnival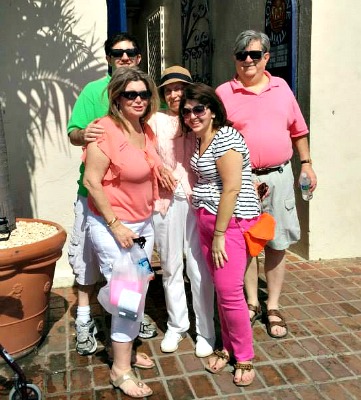 I'm going to be honest with you, a vacation to the Caribbean is not my ideal vacation spot. I know it's sacrilege, right? How can anyone not want to vacation in the Caribbean, especially on a day where I look out the window to see blizzard-like conditions? Well, I dream of cruising through Paris on a river cruise, or experiencing the many cultures of Southeast Asia, not to mention the food, and learning to tango in Buenos Aires. While I enjoy a good beach day, I'm much happier on a walking tour.
So for all of you secret non-beach people out there, I'm here to tell you that the Caribbean isn't just about sun, sand and surf. It can be about history, culture and cuisine too. For me, this trip was about doing my research before hand, thinking outside the beach and collaborating with my family to find activities that my brother and I would find exciting, along with activities that my 89-year-old grandmother could enjoy. Overall I came back exhausted from a week filled with activities, lots of good memories and a tan.
Below, I'll share with you the interesting places and things my family did, but first I'd like to touch on the overall itinerary. We sailed on a 7-day itinerary that left and returned to San Juan. Each day except for one we were in a new port. This was exciting, because it meant more exploring. It meant each day was a new adventure. Much to my surprise, these small islands are rich with culture and you could spend more than one day in each of the stops we took. The ship, the Carnival Valor, was also better than I expected. Every day and night there were several activities to choose from. My family (especially my brother and father) were at nearly every trivia on the ship and won at least a dozen trophies. I went to several dance classes, learning to Merengue and even dance to Michael Jackson's thriller. There were shows, parties and karaoke to keep everyone entertained.
So, without further ado, a guide to seeing the culture of the Caribbean:
St. Thomas
In our first stop, I arranged a walking tour with the St. Thomas Historical Trust. We were guided through the streets by a local who grew up on the island. Not only did she fill us in on the island's past, but she stayed with my grandmother while the rest of my family climbed a steep hill to see the island's historic Synagogue, one of only four in the world where they have sand on the floor.
Barbados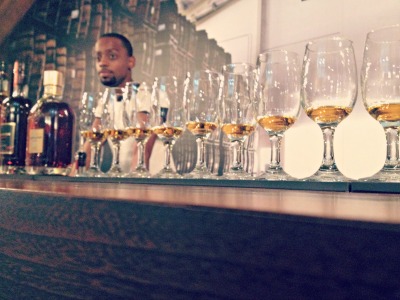 On this island, which was for so long under British rule, my brother and I went snorkeling through an excursion offered by Carnival, and we had a blast. We got up close and personal with a sea turtle, uncovered an old shipwreck and then enjoyed the beautiful water with a rum punch. Then we explored the history of rum on the island at the Mount Gay Rum Distilleries. Mount Gay is considered the oldest rum brand in the world.
St. Lucia
Here we did another ship excursion. This one was perhaps my favorite experience. We zip-lined through the jungle. This was exhilarating, and the guides with their humor and knowledge of the land made it an extra special experience. Did you know that St. Lucia was a yo-yo between the French and the British? The coveted island was fought over between the two European powers seven times before gaining independence.
St. Kitts
On this island I arranged a day of sightseeing through the Clay Villa Plantation. This was a plantation that never used slave labor. We toured the home, which is now decorated with beautiful gardens and rescued animals. Then we were taken to learn how Batik clothing is made. Our last stop was an incredible trip to the Brimstone Hill Fortress. This spot is filled with interesting exhibits on the history of the island and offers incredible views of St. Kitts and its neighbors.
St. Martin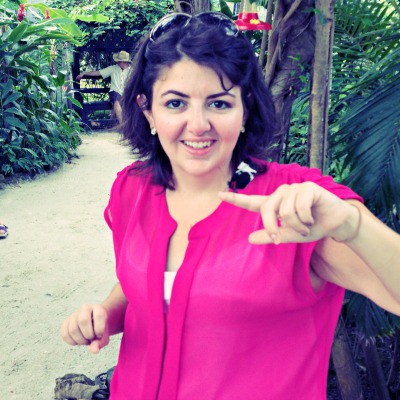 This may have been my favorite island, and most notably because of our time at Maho beach (I know it ruins my whole premise, but it's the truth). Maho beach is right in front of the island's airport, so as you frolic in the amazing waves or relax on a lounge chair airplanes are making their descent right above your head. I had a great deal of fun trying to capture the perfect picture (which I failed at) and letting the rolling waves sweep me to sea. On this island we also enjoyed a delicious lunch in Marigot, the french side of the island. Our first stop, however, was at the butterfly farm, which was a whimsical way to learn about nature.
San Juan, Puerto Rico
Our cruise was over, but we still had a day to spend in Puerto Rico. I found the Flavors of San Juan tour, online. This company offers really fun food tours, where you get not only a great taste of the island, but tons of history. I enjoyed every moment of this, from trying a pina colada at the sight of its invention to learning how to make delicious mofongo. And did you know that San Juan was originally the name of the island and Puerto Rico the city? That might be my favorite fun fact from the trip. After that experience I went to the El Morro Fort where my family and I saw a reenactment where they fired a real cannon.
Another big bonus on this trip was that it was at just the right time. We flew out just as a snow storm was approaching Maryland, and enjoyed weather in the 80s nearly everyday.
So I'd like to hear your thoughts on visiting the Caribbean, do you go for the beaches, or are you more into the culture and history of the region? What was the best thing you did in the Caribbean?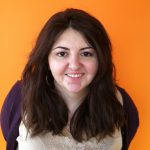 Erica Kritt
Social Media Coordinator
The Cruise Web, Inc.
240.487.0155 ext.360
ericak@cruiseweb.com