Cruise to Your Roots: A Cruise Web Compilation
A compilation by The Cruise Web employees.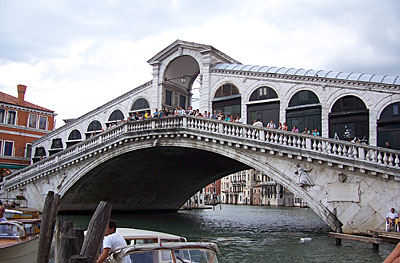 The reasons for travel are as numerous as the stars in the sky. Some people travel the world to learn about other cultures, people and customs, while others choose trips that help them learn about themselves through meditation and relaxation. Traveling to your ancestral or spiritual homeland offers a little bit of both. Not only are you learning about the roots of your family, culture or beliefs, but you are seeing how a place and its foreign customs have shaped your life. We asked our staff to tell us about a cruise they'd like to take or one that they have taken that connects them to their roots. The responses we got are varied and offer an interesting insight into the diversity of the American population.
Raquel G.
I was born in Spain and lived there for 14 years; and I also lived in Italy for two years with my family because my father was stationed at Aviano Air Force Base. My dream cruise would be a Mediterranean cruise so that I could show my husband the wonders of many of the amazing cities I have visited over the years. I'd like to start the cruise in beautiful Venice, which was only 45 minutes away from where I lived in Italy, and show him St. Mark's Square and take a gondola ride under the Bridge of Sighs. Venice is MOST amazing and colorful during Carnavale in February, the masks and costumes are so over the top! I'd like to then come around the 'boot' of Italy and stop in Civitavecchia, the port closest to Rome, a city that I never got to see while I was overseas. It would be nice to experience the history, culture and food together for the first time. The cruise would continue up the Italian coast, maybe stopping near Florence and Pisa, then over to Monaco and the French Riviera, before visiting Mallorca, the largest of Spain's Balearic Islands and where my parents honeymooned (and the British Royals vacation). The cruise would end in Barcelona, where we would stay for several days seeing all of celebrated architect Antoni Gaudi's fantastic works such as the famous La Sagrada Familia cathedral. We'd also walk along Las Ramblas, where we would stop and eat tapas, drink wine and maybe watch a flamenco show. We would experience the newer side of the city as well in the well-known clubs and discos and dine on the five-star cuisine for which the city has become renowned by foodies the world over.
Seth W.
My family tree spreads all over Europe, so I would probably need a two- or three-week river cruise through Western and Central Europe to really experience my full heritage. The biggest chunk of my heritage is Irish (but still only an eighth), so I guess I could cap off my European adventure with a cruise around the British Isles and Ireland. I think the landscape is amazing and it'd be fun to tour the region's famous distilleries, breweries and castles, especially the Windsor Castle in the UK.
Gloria H.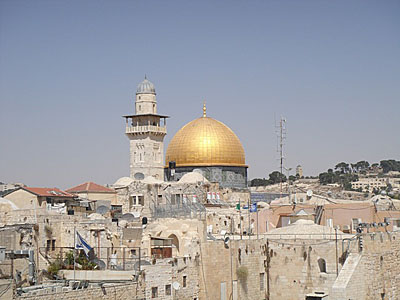 Being a spiritually-oriented Christian, I have always wanted to walk the steps of Biblical figures. Well, I had the opportunity of a lifetime on a Crystal Cruise to the Holy Land last year. I walked the steps of Jesus, Paul and the other Disciples. We went to the Synagogue where Jesus preached, to Canaan where he turned water into wine, sat on the River bank where He fed thousands and I spent an afternoon floating in the salty Dead Sea. I deposited my prayers at the Wailing Wall and ate falafel at a neighborhood shop. However, the most humbling of experiences was when I got a chance to get baptized in the Jordan River. To know that I was actually being dunked in the water near the very spot where John the Baptist dunked Jesus was awesome. This was the cruise of a lifetime.
Eric D.
I would love to do a cruise of the British Islands and the fjords of Norway.  My father's family were from Scotland and were fisherman who followed the fish north into the  area around Norway.  I would love to experience the beauty of the trip up the coast and into the incredible Norwegian fjords.
Arthur B.
As a kid, I spent my summers on the coast of the Black Sea near Odessa and all over Crimea in Ukraine. Would love to go on a Black Sea cruise to revisit some of these places and show my daughter where her father spent his childhood.
Alex V.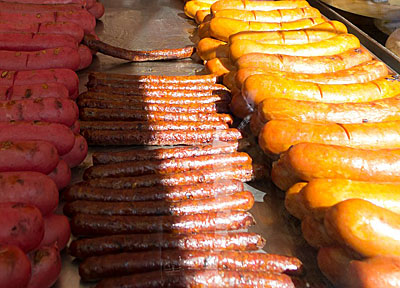 My family on my dad's side comes from the Black Forest region of Germany, so naturally I would love to visit that area by taking a Rhine River cruise. The Rhine was the major highway of the olden days for Germany and is rich with history. Also, I love German food and beer, so I think it would be culturally enriching to see where it all comes from and would give me an excuse to overload on bratwurst, bauernwurst, sauerkraut and of course my favorite, German potato salad!
Erica K.
My mom calls my face the map of Eastern Europe because all of my ancestors came from this region. I'm a little bit Lithuanian, Polish, Ukrainian, Belarusian, Hungarian and probably Russian too. Avalon Waterways offers a Jewish Heritage cruise that visits Prague, Vienna and Budapest and tours what is left of the Jewish sites in Europe. I think this would be an amazing opportunity to see the kind of life my ancestors might have had in the Old Country. I'm a third generation American, and I feel like my life now is so far removed from that of my great grandparents, I'd love to understand their daily struggles and joys.
JayCee P.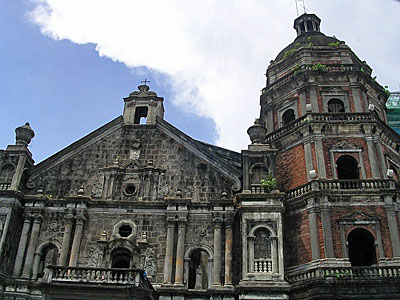 Being born Filipino and Catholic, I would love to cruise back to Manila. I would like to visit the Quiapo Church in Manila, one of the oldest churches in the city. I would be able to see the historic sites of the old Manila and get to see the new Manila. This will give me a first hand look at how the Spaniards became a huge part of The Philippines' history and culture.
Chuck B.
In the future, I would like to sail to the British Isles, specifically Wales and Ireland.  Over the last several years, I spent a great deal of time researching my family tree.  I have discovered that my paternal family came to America in 1635. The family was granted land in Rappahannock, VA by the King of England. That property had been in the family until it was sold in 1975. To this day, every Boughan in the United States is related as proven by DNA tests. On my maternal side, my great grandmother was born on a ship coming from Ireland. On my mother's paternal side, we have family that immigrated from Germany. Like my father's side, they arrived in the mid to late 1600s and settled in Pennsylvania.  I have completed all of the research I can find here in the States and I am anxious to search for any possible family that still live in Wales, Germany and Ireland. I'd love to visit those places too, to get a taste for life there now in contrast to what it had been in the 1600s. I am still fascinated by the architecture of years gone by and can only imagine living during those times.
Rosalind S.
My ancestors hail from Barbados and several countries in Africa. This knowledge has helped me understand my love for all things tropical (except the bugs). I look forward to returning to Barbados as well as visiting Africa for the first time for an in-depth exploration of the culture, cuisine and land to see the origins of many family traditions!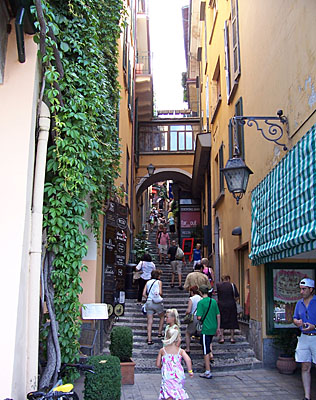 Jen C.
While I was on a Royal Caribbean trip to the Italian Lakes District, I was shopping in a little store in Bellagio, Italy.  After selecting my purchase, I was checking out and handed the cashier my credit card, which has an American flag on it. She looked at my name and asked 'Do you live in Maryland? I have family in Maryland.' I took her card and gave her mine. It turns out she is a cousin, descending from my great-grandfather's brother who did not immigrate to the United States. We've been communicating via email and phone ever since. Since then, I have had an opportunity to meet over 100 family members living in Italy that I knew existed, but never knew.
We want to know about your heritage. Where would you go to "cruise to your roots" and what would you see when you get there?
NOTE: The views and opinions expressed herein are those of the contributors, and do not necessarily reflect the position of The Cruise Web.



The Cruise Web, Inc.
reply@cruiseweb.com
1-800-377-9383