What's So Special About Specialty Cruising?
The Merriam-Webster dictionary defines a specialty as something that a person or place is known for making or producing well. We think everyone has a hidden specialty, something that makes you stand out. You might have a specialty in baking chocolate chip cookies, or perhaps you have a certain way around car engines. Cruise lines also have their own specialties, and we set a few aside that put extra emphasis on that specialty and make it an interesting aspect of your cruise.
We'll break these specialties down into three main categories: river cruising, onboard experience and expedition cruising.
1) River Cruising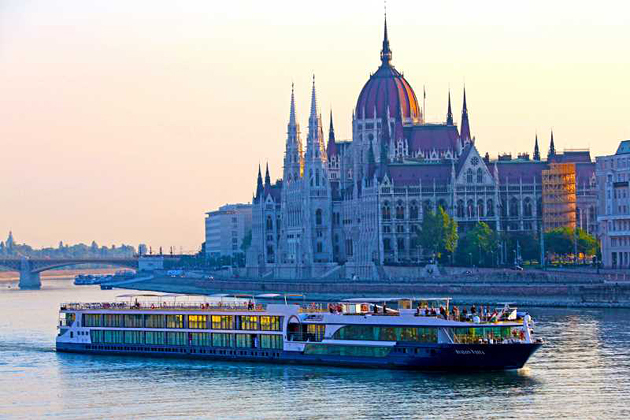 There are river cruises, which are cruises that sail on the world's rivers and offer interesting insights into the culture of the towns and cities that line each river's banks. Because of the rivers' sizes and lock systems, river ships are much smaller than ocean vessels. These smaller ships offer travelers an intimate experience that in many cases affords them the chance to discover cultural traditions and customs that are not widely known. For instance, during the holiday season these ships arrange for you to attend various Christmas Markets in Europe, where handmade goods are sold by local artisans and crafters. River cruise lines like Avalon Waterways, Viking River Cruises and Uniworld Boutique River Cruise Collection all differ in the itineraries and experiences they deliver, but all specialize in river cruising.
2) Onboard Experience
There are several cruises with onboard specialties, and this is where true variety comes in. Some cruises emphasize their culinary pedigree while others offer an experience that harkens back to the golden days of cruising. Whatever their specialty, the following cruise lines make it a focal point on each of their itineraries, and it's built into their brands.
Azamara Club Cruises – Azamara is dedicated to "Destination Immersion" meaning they want you to really experience the ports you visit on your cruise. That is why they guarantee more overnights, longer stays and night touring. On most other cruises, you are sailing every night to get to the next port early the next morning, but Azamara concentrates on making sure you experience the nightlife of big cities like St. Petersburg, Bangkok and Rio de Janeiro. The cruise line also offers "Azamazing Evenings" in these overnight ports. These are complimentary experiences such as attending Piedigrotta in Sorrento where you'll drink, dance and eat, or getting up close and personal with a colorful elephant and get a mendhi (a henna tattoo) when you visit Kochi in India.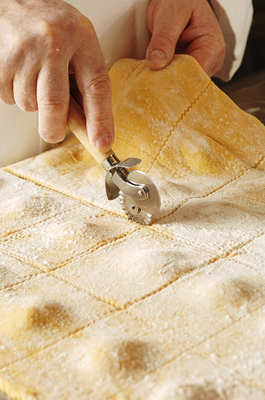 MSC Cruises – MSC stands for Mediterranean Shipping Company. The company expanded into cruises and now has 12 ships. Originally, these ships just served clients in Europe, but they are now a global company. However, their firmly planted Mediterranean roots have set this cruise line apart. Even when sailing in the Caribbean, the Middle East or Northern Europe, when you're aboard one of MSC Cruises' ships, you'll feel as though you are in the Mediterranean. Their ships offer the delightful cuisines of Italy, Greece and France and the décor is reminiscent of great Greek temples or the romantic villas of Italy.
Cunard Line – Nowadays, cruising is a fun vacation, but during the turn of the 20th century it was one of the only ways to travel to America or for Americans to get to Europe. For many, a trip across the ocean meant a trip aboard one of Cunard's ocean liners, which have been offering transatlantic sailings since 1840. Back then, those who could afford a crossing were met with a voyage that included fine dining and grand balls. With Cunard Line, that tradition continues today. Cunard still offers transatlantic sailings and nearly all of their sailings include a formal night where passengers are required to dress up and can attend a formal ball. There is a daily afternoon tea and a small onboard symphony made of musicians among the ship's staff.
Oceania Cruises – All cruise lines offer dishes bursting with flavors, but Oceania takes it up a notch by offering what they call the "finest cuisine at sea." The cruise line has hired famed French Chef Jacques Pepin to serve as the Executive Culinary Director. He has a hand in all the line's dishes, but also has his very own restaurant aboard two of Oceania's ships, the Marina and Riviera. On top of this culinary pedigree at the helm, Oceania offers cooking demonstrations and lessons at their Bon Appetit Culinary Center where cruisers can learn how to master a certain ingredient, recreate a dish they were served onboard or explore the cuisine of a culture through cooking. Another layer in Oceania's culinary cake is their Culinary Discovery Tours. In several ports Oceania has arranged day long excursions that include shopping with the ship's chef in a local market, delighting in a regional meal served by local chefs and then taking the ingredients from the market and the knowledge from the locals and creating a dish of your own onboard in the Culinary Center. Truly, a specialty to raise your glass to.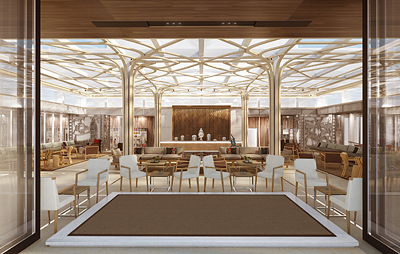 Viking Oceans – If the Viking brand sounds familiar, it's because Viking River Cruises has been a leader in river cruising for many years now. The secret to their success is creating itineraries that offer their passengers an in-depth look at the ports in which they stop. On their river ships they have enrichment programs called "Cultural Curriculum," which give their passengers a greater appreciation for the towns and cities along the journey.  For 2015, Viking decided to expand their culturally in-depth cruises to the European ports that are accessible by vessels built to traverse oceans and seas, not just rivers. Viking Oceans is building two ships where each stateroom has a verandah and the intimacies of a river cruise are translated to these larger vessels.
3. Expedition Cruising
Lastly, there are expedition cruises, which specialize in sailing to exotic destinations and exploring the regions, culture, geography and biology in an intense manor. These expeditions take passengers far and wide, from the Galapagos Islands and Antarctica to Africa and French Polynesia. But, in order to do this category justice, we've dedicated an entire blog to expedition cruising, and we invite you to find out more in our featured blog, Expedition Cruises.
Now that you know some of our cruise lines' specialties, if you could pick your own specialty cruise, what would it be? Would you want a cruise line that specializes in spa services where everyday everyone got a different massage? How about a cruise line that specialized in sports where each sailing had its own version of the Olympics? Whatever it could be, what would you like to see? Comment below with your most creative answers.


The Cruise Web, Inc.
reply@cruiseweb.com
1-800-377-9383