Regal Princess to Make an Early Debut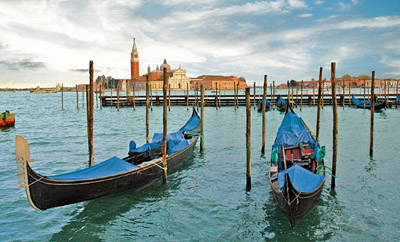 It seems that Princess Cruises' newest ship wants to get going. The Regal Princess, which is the sister ship to Princess' flagship Royal Princess, was set to debut on June 2, but Princess Cruises just announced that the progress on her development is going better than expected and that she'll be making her debut on May 20.
This means that Princess has added two new sailings:
The maiden voyage will depart May 20, 2014  from Venice to Athens on a seven-day itinerary including stops in Corfu, Mykonos and an overnight call in Istanbul.
The next sailing will depart May 27, 2014 for six days from Athens to Venice including calls to Kusadasi (for Ephesus), Santorini, Katakolon (for Olympia) and Dubrovnik.
Those who were booked on the ship's original maiden voyage (June 2, 2014) have been given a booking on the May 20th sailing. They will have until November 15, 2013 to decide which sailing to experience, or if they'd like to try both.
If you would like to experience one of these voyages, contact your cruise consultant at The Cruise Web as soon as possible to make sure that you get space on the brand new ship.
The Regal Princess will have room for 3,560 passengers aboard her 15 decks. There will be a variety of bars and restaurants, including the Chef's Table Lumiere. Like her sister ship, the Royal Princess, who was christened by Catherine, the Duchess of Cambridge, the Regal Princess will feature the SeaWalk, a walkway that juts out over the ship's side with 360-degree views of the ocean below. She, along with the Royal Princess, will be roughly 20% larger than any other ship in Princess' fleet.


The Cruise Web, Inc.
reply@cruiseweb.com
1-800-377-9383