Specialty Dining Becomes More Important in Cruising Industry
By Austin Gambino, Marketing Assistant, The Cruise Web, Inc.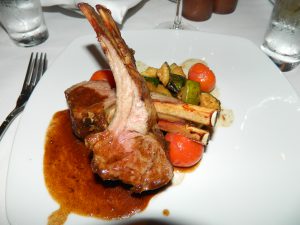 When I first cruised as a mere boy, I was marveled by the excitement of dinner time. Always the hungry child, I lived for the moment when the whole family, as well as many others on the ship, headed to the main dining room for our nightly meal. Top-notch service from the same waiter each night (with whom we built a great rapport), as well as the cheeky personality and humorous jokes, made every dinner service a delight and left us with timeless memories.
Although traditional dining is still alive and well, it has taken a back seat to the progressive idea of alternative/specialty dining. Following the boom of master or celebrity chefs onboard cruise ships, specialty dining has risen as an extremely important piece of the cruising experience. That's not to say that cruise lines aren't seeing continued success with their traditional dining programs, bringing in master chefs such as Jacques Pepin on Oceania Cruises to instruct and oversee their onboard dining. It's just clear that the newer ships, and those being refurbished, are focusing on their alternative and specialty dining to offer diverse options and more flexible seating.
Diversity Is the Spice of Life
Although I truly appreciated the days when I knew my waiter before I sat down to eat each night, it's hard to argue with the incredible diversity in dining options we now see onboard. These specialty dining restaurants allow the ship's staff and crew to cultivate in-depth menus of a select type of cuisine. For example, on Norwegian's brand-new Breakaway you can enjoy La Cucina Italian, hibachi at Teppanyaki Japanese Steakhouse, Geoffrey Zakarian's Ocean Blue seafood (see our review here), Moderno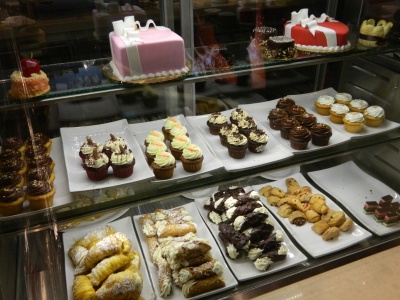 Churasscaria (Brazilian steakhouse), or even Carlo's Bake Shop (Buddy Valastro's pastry shop), among others, all on the same cruise. Princess Cruises' latest ship, the Royal Princess, is also focusing on their alternative and specialty dining, having unveiled casual dining options such as Alfredo's Pizza and the new Ocean Terrace seafood bar. The new Royal Caribbean Quantum of the Seas hasn't yet released information regarding dining, but you can be sure they'll continue the trend of increasing options and flexibility.
Speaking of Flexibility…
Flexibility of dining times is most likely the driving force behind this trend. In today's society, meals have become more transient and spontaneous than ever before. Suggesting that a ship full of people eat at generally the same times with a similar atmosphere is almost preposterous. Allowing cruisers to choose when and where they dine, as they would in any other form of vacation, is important for the industry moving forward. This trend will keep cruisers coming back again and again, given the increased options to go along with the flexibility.
How do you feel about the rise of specialty dining? Is the increase in alternative and specialty dining an issue, or the solution? Let us know in the comments, be heard!

The Cruise Web, Inc.
reply@cruiseweb.com
1-800-377-9383