Crystal Cruises Unveils Brilliant New 2015 and '16 Itineraries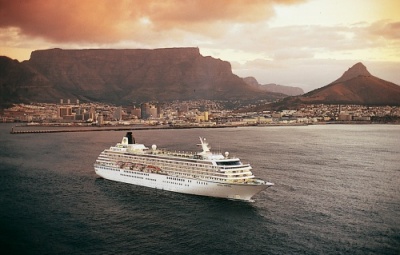 Crystal Cruises is a cruise line well-known for their focus on each wonderful cruise destination, immersion-focused shore excursions program, and unique, vibrant itineraries.
Crystal faithful–it's time to get excited about 2015 and 2016 cruise options, as Crystal has just unveiled the entire 2015 collection as well as part of 2016's offerings.
2015 marks Crystal Cruises' 25th anniversary, and to celebrate the line is making more maiden calls than ever (248 ports in 79 countries), along with adding a new 18-Day North Cape & White Sea cruise, and much more. Let's take a look at the 2015 highlights:
22 unique, lesser-known maiden calls — perfect for adventurous and well-traveled cruisers, including, but not limited to:

Australia/South Pacific & Asia: Albany, Australia; Aomori, Japan; Belawan, Indonesia; Kochi, Japan; Sanya, China
Africa: Ambodifotatra and Taolanaro, Madagascar; Richards Bay, South Africa
Europe: Burgas, Bulgaria; Chania/Souda, Greece; Rijecka, Croatia;  Sanary-sur-Mer, France; Archangel, Korsakov and Solovetsky Islands, Russian Federation; Bodo, Narvi and Øye/Hjørunfjord, Norway; Helgoland, Germany
South America: Macapa, Brazil
Caribbean:  Santo Domingo, Dominican Republic; Scarborough, Trinidad and Tobago
Special feature "double-overnight" calls (that means three days in port!) in Shanghai, Bassens (Bordeaux), Hong Kong, Monte Carlo, St. Petersburg, and Yangon (Myanmar).
12 roundtrip voyages from accessible and coveted destinations — New York, Dover (London), Monte Carlo, Singapore, Los Angeles, Montreal, Copenhagen, and Istanbul.

Copenhagen features a new Baltic cruise, and Istanbul features a new Black Sea voyage.

Never before offered North Cape and White Sea cruise in Europe, which sails from Reykjavik, visits the British Isles and has five maiden calls in 18 days.
Cruise visiting Ashdod and Haifa in Israel during a new Holy Land and Mediterranean voyage.
Mexico sailings return, PLUS the selection and variety of Caribbean sailings has been expanded!
More shorter cruise options — 1/3 are 10 Days are less.
New holiday cruise option — San Juan to Rio de Janeiro over Christmas and New Year.
2016 itinerary and port highlights:
The year starts off with two cruises  to Antarctica and South America, including a new roundtrip  from Buenos Aires itinerary.

New Panama Canal cruises — Chile to Miami and Miami to San Francisco.
New Caribbean cruises — beginning and/or ending in Colon, Panama.
Global journey — 102-Day World Cruise roundtrip San Francisco (for the first time), segments including Sydney, Bali, Singapore, Shanghai, and Tokyo.
As you can see, this cruise line is constantly innovating, improving and responding to what you, Crystal Cruises' faithful, want — which has resulted in more "World's Best" awards than anyone in the industry.
These incredible cruise vacation options will be available for booking on August 31, 2013, but you can get the best deal by preparing ahead of time, and finding the perfect option for your next cruise vacation. Speak to one of our Crystal Cruises experts right now by calling 1-800-377-9383, or visit the home page for more cruise deals.
What's the most exciting feature of the 2015 and 2016 Crystal Cruises announcement to you? Let us know your favorite in the comments below!

The Cruise Web, Inc.
reply@cruiseweb.com
1-800-377-9383