Cruise Focus: Wine and Beer Themed Cruises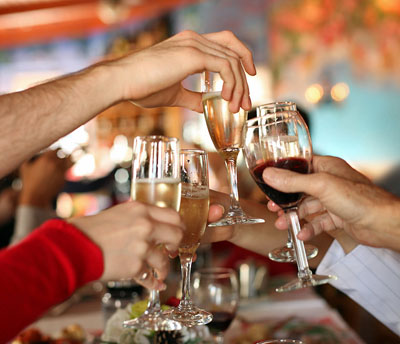 While you can count on having great drinks and special beverages on any sailing, there are some cruises that make drinking their focal point with activities and events focused on wine or beer. These sailings give cruisers who consider themselves wine enthusiasts or beer nuts a chance to learn more about their passion, try new varieties and meet like-minded travelers.
If you like to spend days in vineyards or delight in smelling the bouquet of a set of reds versus a bouquet of roses, then you'll want to try out a wine focused sailing. Now if you dream of Oktoberfest then you'll want to think about trying out a cruise that features information on beers.
Celebrity Immersive Wine Experience
When: September 6, 18, 30; October 12, 2013
Ship: Celebrity Infinity
These European sailings feature lectures and vineyard visits in the beautiful wine growing countries of France, Spain and Portugal. Celebrity's cruises also have over 500 wine choices onboard. Many of their wines are featured in the two-story wine towers featured on Celebrity's Solstice-class ships.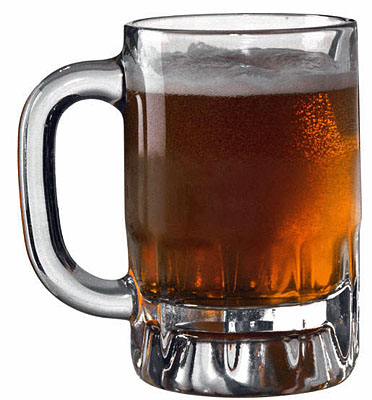 Avalon's European Beer Cruise
When: October 13, 2014
Ship: Avalon Artistry II
This river cruise takes you through the heart of Bavaria, where you will not only get to see the small and intimate towns of Melk and Durnstein, which line the Danube, you'll also be treated to special beer activities. Onboard you'll learn of the interesting European techniques for crafting beer and you'll also be invited to several onboard tastings, and at the ports you'll get to explore historic breweries.
Silversea Wine Series Voyages
When: September 12, 29; October 16; December 3, 11, 20, 2013 January 27; February 7, 2014
Ship: Various
Silversea's Wine Series sailings don't just span different dates and Silversea ships, they also cover the globe. Each sailing is essentially in a different part of the world. This allows you to explore wine from an up and coming region or perhaps experience the vineyards of a classic wine-producing country like France. These sailings include exquisite wine pairings onboard and private tours of renowned vineyards.
Oceania Wine Connoisseur Cruise
When: September 3, 2013
Ship: Oceania Marina
Wine experts join you onboard for lectures and tastings as you sail through the Baltic capitals of St. Petersburg in Russia, Copenhagen in Denmark and Stockholm in Sweden. Oceania Marina also has a special venue called La Reserve. This is a well-appointed room where you can sample wines and at night enjoy an exclusive seven course meal with wine pairings designed by the experts at Wine Spectator.
Crystal Wine & Food Festival Sailings
When: January 20; April 19; September 5; November 5, 2014
Ship: Various
Crystal is in its 17th year of producing these delectable itineraries. Their intimate ships allow passengers to get an in-depth and close-up experience on wine with excursions and lectures onboard. These sailings take cruisers around the world and focus on both the wine and the food that goes with it. The cruise line invites top chefs, wine experts, mixologists and brewing experts on to the sailings.
Many cruise lines also have special wine packages for all of their sailings and feature special collections and vintages. To find a wine or beer focused sailing for you, contact an expert cruise consultant at The Cruise Web to discuss all the options available.
What wine growing region do you want to visit? Is it the traditional vineyards in Italy or France or perhaps you'd like to see the up and coming wineries in Chile or South Africa?


The Cruise Web, Inc.
reply@cruiseweb.com
1-800-377-9383