19 New Sites Make UNESCO World Heritage List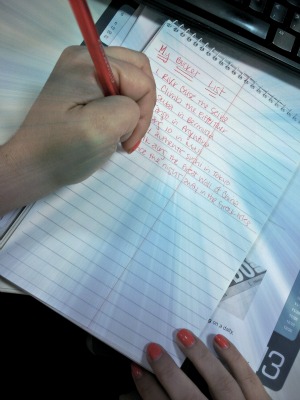 Do you have a bucket list of places to see and experience in your life? If you don't, then the United Nations Educational, Scientific and Cultural Organization (UNESCO) has something you should check out. Their list of World Heritage sites is a great jumping off point for your bucket list and it's constantly growing. The class of 2013 was just announced and this time the organization added 19 new sites to its list. The list totals 981 World Heritage Sites, which span the globe and are considered exceptional spaces that are irreplaceable in history, culture and nature.
Now, if you do have a bucket list, you might find a few places to add to it after scrolling through this massive collection of global hotspots. Many of these new UNESCO sites are accessible while traveling the world on a cruise. For instance Viking River Cruises has an itinerary along the Dnieper River in the Ukraine (#19), Paul Gauguin offers exquisite itineraries featuring Fiji (#9), and Princess Cruises offers several Japan sailings in the coming years (#14).
Here are the 19 new locations:
1. Xinjiang Tianshan in China is part of the Tianshan Mountain Range in Central Asia.
2. Mount Etna in Sicily, Italy is the world's most active stratovolcano.
3. El Pinacate and Gran Desierto de Altar Biosphere Reserve is a spacious desert with a variety of dunes in Mexico.
4. Namib Sand Sea in Namibia is the world's only coastal desert.
5. Tajik National Park, which is home to the meeting point of several mountain ranges in Eurasia, is in Tajikistan. It's also the home to the longest valley glacier outside of the polar region.
6. Red Bay Basque Whaling Station is at the north-east tip of Canada and is one of the best preserved places to explain the tradition of whaling. Founded in the 1530s, this served as a spot where whale fat was rendered.
7. Cultural Landscape of Honghe Hani Rice Terraces in China is noted for its rice fields that cascade down the Ailao Mountains.
8. Historic Monuments and Sites in Kaesong is a collection of buildings and other structures that date back to the Koryo Dynasty from the 10th to 14th centuries in North Korea.
9. Levuka Historical Port Town in Fiji gives insight into the colonization of this land by the British in the 1870s.
10. Bergpark Wilhelmshöhe is a property in Germany with extravagant and incredible water features like a fountain that spurts water up to 164 feet in the air. This complex was developed in the late 1600s.
11. Hill Forts of Rajashtan in India are a collection of six forts that show the Rajput area of India from the 8th to the 18th centuries.
12. Golestan Palace in Iran is an intricate space with water features and Persian influences.
13. Medici Villas and Gardens in Tuscany represent a new way of thinking about buildings relationship to the land around it. This is a collection of 12 villas and two gardens in Italy.
14. Fujisan, a sacred place and source of artistic inspiration, is centered around Mount Fuji which has served as a Japanese landmark and icon.
15. Historic Centre of Agadez is a well preserved city on the edge of the Sahara Desert in Niger. The city was built in the 15th and 16th centuries.
16. Wooden Tserkvas of the Carpathian Region in Poland and Ukraine are a collection of 16 churches all built using horizontal wooden logs by Eastern Orthodox and Greek Catholic communities in Poland and Ukraine starting in the 16th century.
17. University of Coimbra — Alta and Sofia is a beautiful complex of buildings in Portugal that influenced learning and literature.
18. Al Zubarah Archaeological Site was once a walled town in Qatar where it was a pearling and trading center. After its abandonment, archeologists are uncovering this well preserved site which documents 18th century life in Qatar.
19. Ancient City of Tauric Chersonese and its Chora in Ukraine is an area with a rich history. The site has ruins dating back to the fifth century and was once considered the most productive wine center of the Black Sea region.
Which of these sites will you be adding to your bucket list? Is there a site here you are surprised wasn't on the list before? Share your thoughts and choices in the comments section below.


The Cruise Web, Inc.
reply@cruiseweb.com
1-800-377-9383