Why We're Sailing to Sweden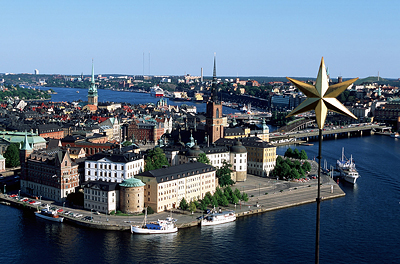 This summer we are "taking a chance" on Sweden with a Northern European cruise.  What better place to spend a few days this summer than in a country where the sun seemingly never sets? Sweden is known as the Land of the Midnight Sun during the summer months, because in some parts of the country the sun literally never sets. During June in Stockholm the sunrise is at approximately 3:47 a.m. and it doesn't set until 9:44 p.m. – that's 18 hours of daylight.
On top of the amazing natural surroundings, Sweden has a few big events planned this summer that we really don't want to miss out on.
First up,  ABBA: The Museum opens on May 7th in Stockholm. This museum is an ode to Sweden's biggest selling musical group, ABBA. Here you will find various exhibits about the group and its four members, who were responsible for some of the most catchy songs in all of pop history, like "Take a Chance on Me," "S.O.S.," "Mamma Mia" and "Dancing Queen." The museum will also house the Swedish Music Hall of Fame and an exhibit on the history of Swedish popular music.
Then in June Her Royal Highness Princess Madeleine, the youngest child of King Carl XVI Gustaf and Queen Silvia of Sweden, will marry British businessman Christopher O'Neill. The wedding will take place in Stockholm's Royal Palace. This is sure to be a spectacular event for both Swedes and visitors. Both the princess and her groom reside in Manhattan.
The summer rounds out with the ÅF Offshore Race, a famous yacht race held in the waters of Stockholm. This is an amazing spectacle to see with so many ships dotting the shores of this historic city. It is billed by the Yacht Club that puts it on as the greatest test of courage for Swedish sailors.
Of course there is so much more to see and experience in Sweden like the museums, castles and restaurants serving local favorites (mmm… Swedish meatballs). Now, check out our best cruise deals for Northern Europe today!
Why would you go to Sweden?


The Cruise Web, Inc.
reply@cruiseweb.com
1-800-377-9383