Planning a Group Celebration at Sea
By Julie Atkins, Manager of Client Services and Group Administration, The Cruise Web, Inc.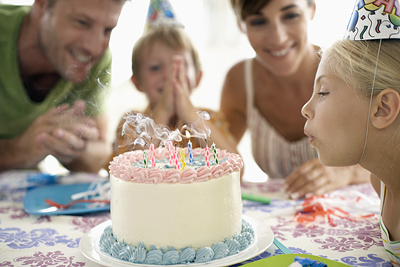 Whether it's your birthday, your wedding, your anniversary or any other celebration, gathering your group together to celebrate at sea with a group cruise provides an ideal setting to ensure your entire group is taken care of.  With so many inclusions like meals, entertainment, transportation, activities for adults and children and exciting destinations, it's the perfect way to combine your celebration with a vacation.
Creating a Group
Creating a group can seem a bit daunting with so many itineraries to choose from and group deals to discuss, but the best place to start would be to contact us at The Cruise Web where one of our knowledgeable cruise consultants can help you get started. Our consultants will help you decide which cruise is best suited to your group's needs. We will gather important information regarding travel dates, your preferred destinations, durations and necessary facts to put us in the right direction. Our consultants will also find the best group deals for your group because, depending on the travel dates, group rates are often more cost-effective than individual bookings. And, most importantly, we'll discuss what you're celebrating and who the group leader will be.
Choosing the Group Leader
Some groups prefer to elect a group leader to handle select communication with The Cruise Web. The group leader is usually our contact to assist us with administrative details. For example, passenger names, dates of birth, who will be sharing a cabin with whom and what group amenities the group would like to have. Choosing a group leader is completely optional, as our consultants are more than happy to work with each group member individually.
Selecting Group Amenities
Group amenities that we offer can be specific to your celebration, such as cocktail parties, champagne, chocolates, group photographs, group dining at the specialty restaurants and cakes delivered to the dining room, or you can simply add onboard credit for your group to spend on the ship however they wish.
Promoting Your Group
Once you have decided on a cruise, our team will create an exclusive flyer for you to promote the cruise to your group. Our flyers are informative and have all the information you need to promote your group, including photos, itineraries, dates, pricing and cabin types, allowing recipients to select a cabin and price based on their own individual needs. Once group members decide which cabin they like, they simply fill out the flyer and return to the cruise consultant to process the reservation into the group.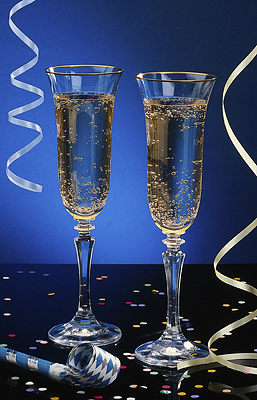 Preparing to Cruise
Our process takes all the pressure off the group leader and group members and allows us to administer the bookings by collecting deposits and payments, making any changes and assisting individual group members.
In addition to our cruise consultants who are with you all the way, we also have a dedicated groups department that can assist you once you've made your reservations. Our groups department can help plan meetings, cocktail parties and shore excursions while guiding you through the pre-registration process. You can rest assured that we have the support to help your group and handle any questions along the way.
To close on a personal note, I just love meeting up with my family on a group cruise, sometimes with nothing special to celebrate – just the fact we are together with so many options onboard to please different family members. It's the ideal vacation to celebrate just being together. I'm off sailing aboard Carnival Cruise Lines for New Years Eve and you can bet we'll be celebrating the New Year with a bottle of bubbly – already arranged by my colleagues in the groups department!

Julie Atkins
Manager of Client Services
and Group Administration
The Cruise Web, Inc.