Alaska: A Must See
By Lynda Lynn, Cruise Consultant, The Cruise Web, Inc.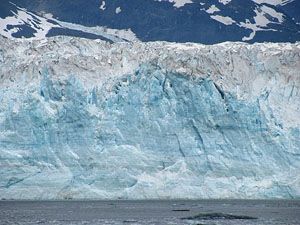 Wow, Alaska!  No picture you will ever see will do it justice.  Alaska is truly a "must see" destination and if it is not on your list you should put it there immediately.  The scenery is magnificent and the people are wonderful.  Huge mountains – check, glaciers – check, snow – check, wilderness – check, wild life – check, history and culture – check, lots of flowers – check, excellent food – check.
Not an outdoors type of person? No worries.  There's plenty of history, culture and museums to keep you mesmerized and wondering where your time went…  Both Anchorage and Fairbanks have incredible museums, as do many of the ports you'll visit while on your cruise.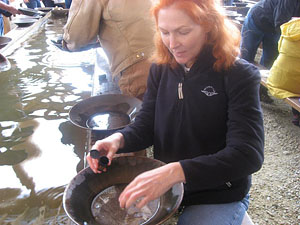 There are several ways you can cruise in Alaska. You can do a roundtrip cruise from Vancouver or Seattle, or you can do a north or southbound cruise starting or ending in Anchorage, Seward or Whittier.
I have to advocate for the north or southbound trips because those are the only variety that let you add on a cruisetour, which is a land-based tour of Alaska (see my colleague JayCee's blog for a more in-depth look at what you can do on land in Alaska).  A cruisetour really is the way to see Alaska because you get to see the beautiful coastline and you get to experience the heart and soul of Alaska's wilderness.
Some of the ports you might visit on the cruise portion of your vacation are:
Anchorage, which offers a mix of city, culture and wilderness surrounded by the beauty of the mountains and the water.
Juneau, the capital of the state, is surrounded by mountains.
Ketchikan, the totem pole capital of the world.
Sitka, which offers a mix of history and outdoor activities.
Skagway, which serves as the gateway to the Klondike where you can experience the gold rush past.
Vancouver has beautiful gardens.
I was amazed at the scenery in all of these ports. You step off the ship and right into whichever adventure you choose.
During the land portion of a cruisetour you will  see incredible mountains, and be able to sport fish, kayak, take a scenic train ride through the wilderness, pan for gold, or stroll through town and shop. I found all of these options, and many more, available.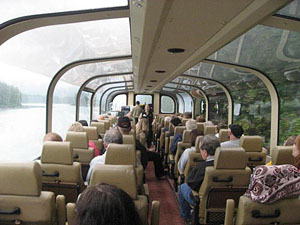 On my cruisetour, a scenic train ride took us through huge expanses of wilderness. The scenery was gorgeous and diverse.  We were there in late August and the leaves in some areas were already changing to the beautiful fall reds, oranges and yellows. I also got to view the land by air, which was an awesome experience. We flew over glaciers pierced with beautiful blue glacial lakes, valleys and mountains that were pristine and through mountains so large they took my breath away.
The Alaska cruising season is May to mid-September and because of the limited time in which you can visit, these vacations can fill up very quickly.  Carnival, Celebrity, Holland America Line, Norwegian, Oceania, Princess, Regent Seven Seas Cruises, Royal Caribbean and Silversea all offer cruises in Alaska.
So, remember to put Alaska on your list of must see places, include the cruisetour and book early so you have no regrets about not being able to get the tour you want.

Lynda Lynn
Cruise Consultant
The Cruise Web, Inc.
1-800-377-9383 EXT 315
lyndal@cruiseweb.com