By Jaycee Portugal, Senior Cruise Consultant, The Cruise Web, Inc.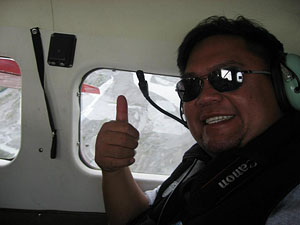 Everyone seems to have a  bucket list these days and so do I. I created mine last year and it seems my list keeps getting longer and longer as I learn more and more about the world. I am fortunate enough to be in an industry where most of the things I have on my list, I can easily check off. And that is just what I did last month when what was supposed to be just a business trip to Alaska turned into an amazing experience.
My friend and fellow cruise consultant, Lynda Lynn, and I traveled across the country  for a four-day adventure in the vast and beautiful wilderness that is Alaska. Lynda and I decided on this journey to take the following excursions: the "Flightseeing" Adventure in Talkeetna, the ATV-four wheeling adventure in Denali and the Stern Wheeler River Boat in Fairbanks.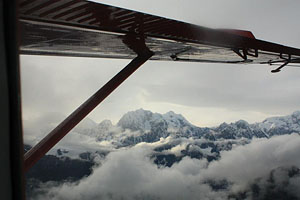 The "Flightseeing" Adventure was a nearly 2-hour flight that went around Tokositna and Kahiltna glaciers. It took us to  Mt. McKinley and then routed us down to North Fork Glacier and passed by the Great Gorge.  This experience expanded my perspective on the size and grandeur of our planet. If you have the chance, I recommend adding the glacier landing to this excursion. To me the experience is like standing in a quiet world of snow and ice then hearing and feeling an airplane land on the slopes beneath.
Our next adventure was an ATV-four wheeling excursion in Denali. This was very unique. We got to feel the tundra, which feels like a wet sponge, up close and personal by walking on it. During one of the stops on the trip our guide regaled us with his story about running into an elk during his day off. He even showed us a video on his phone of how close he was to this enormous beast.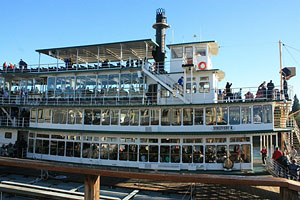 The last excursion, the Stern Wheeler River Boat in Fairbanks, wasn't initially so exciting to me. But that changed once I experienced it first hand.  I thought it would only be a long cold ride down the river. Instead they showed us how to fish for salmon, took us inside the house of a member of the Athabascan tribe, and let us pet a husky dog.
It is not easy to describe the feeling that I got after the whole trip. But one thing is for sure, this was a trip of a lifetime. I am grateful to have gone on this adventure and I  hope you can have this experience as well by booking an Alaskan cruisetour.
Now on to the next item on my bucket list… the Galapagos!!


Jaycee Portugal
Senior Cruise Consultant
The Cruise Web, Inc.
1-800-377-9383 EXT 340
jayceep@cruiseweb.com