Bring the Tastes of the Tropics to Your Table with Grilled Pineapple
Contributing Author, Wendy Hammond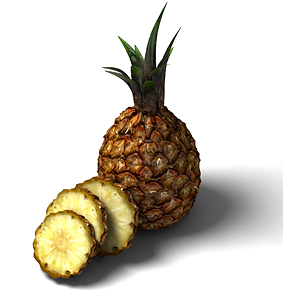 If you have ever cruised to Hawaii, or the Caribbean or even South America, you know that pineapple is a key ingredient in the cuisine of those regions. So we at The Cruise Web invite you to remember your last cruise, or prepare for your next cruise, with a pineapple dish. Read on to find food blogger Wendy Hammond's tips for preparing the perfect tropical pineapple dish.
Nothing says tropical vacation like pineapple. While the fruit is definitely sweeter when purchased in its country of origin, those of us in North America can use a grilling technique to bring out the flavors of imported pineapples.
Success starts in the supermarket. Pineapples don't ripen further after picking, so your best bet is to choose pineapples from Hawaii. Use your nose to find the most fragrant fruit (however, it shouldn't smell fermented). Sniff the stem end for best results. Look for a bright green crown and yellow body. Beware of soft spots. When you've found the perfect pineapple, take it home.
The next step is to peel it. Slice off the stem end and the bottom end. Then slice off the hard outer peelings from top to bottom, using a paring knife to remove the eyes. Decide whether to you want to grill spears or rings (Note for lazy cooks: you can also grill canned rings if you don't want to mess with cutting up the pineapple). Cut accordingly, making sure to remove the hard core in the center.
Place the pineapple on your grill over medium heat. If desired, you can brush on honey and melted butter or sprinkle with brown sugar. Within minutes, it will begin to caramelize and brown. Remove from heat when it begins to dry – you don't want it too dry!
There you have it—the natural sugars are brought forth and the pineapple is now warm and super sweet. You can serve it as a dessert as is, or use as an ice cream topping. If you cut it into rings you can top your burgers with it. If you have leftovers you can chop it and use it to make pulled pork nachos.
Whichever way you decide to serve it, grilling pineapple is a quick and easy way to remind you of a tropical vacation, even in the middle of winter. Please share your favorite pineapple recipes in the comments below.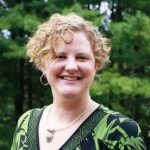 Wendy Hammond is a lover of food and travel, and is a member of Slow Food USA. You can read more about her cooking adventures and homebrewing husband at thelocalcook.com


The Cruise Web, Inc.
reply@cruiseweb.com
1-800-377-9383