By The Cruise Web Inc.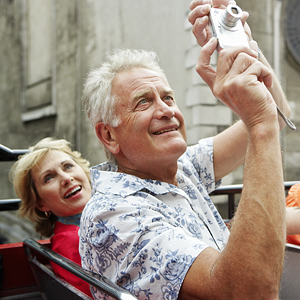 You've probably heard about themed cruises, or world cruises, or even having a butler for your cabin on a cruise, but do you know about hosted cruises?
Keep reading to find out how you can get this exclusive experience.
On a Cruise Web hosted cruise, you get special perks like a complimentary cocktail party and one free exclusive excursion. There is also a host available to help answer questions you may have while on board. All of this is available at no extra cost. The excursions are especially intriguing because they are only open to the select few that are on a hosted cruise. This gives you the opportunity to have more personal and in-depth experiences because there are no crowds or lines. It also enables you to have a more intimate experience with the people and traditions of the port city you are visiting.
Hosted cruises vary from ship to ship and itinerary to itinerary, but they all let you stand out from the pack while onboard and in port. A few of the upcoming hosted cruises include a 12-night Royal Caribbean cruise roundtrip from Barcelona with a special excursion to the town of Split in Croatia, including a meal with local specialties; a 12-night Silversea Cruises voyage roundtrip from Vancouver with a detailed look into Skagway's Gold Rush; and a 10-night Regent Seven Seas Cruises sailing from Monte Carlo to Barcelona with a cooking class in Sorrento, Italy.
To find out more about a hosted cruise, ask one of our cruise consultants if there is an itinerary that fits your travel needs.
So are you ready for a hosted cruise?



The Cruise Web, Inc.
reply@cruiseweb.com
1-800-377-9383