The Cruise Web Experiences Royal Caribbean's Majesty of the Seas
This past October, fourteen members of The Cruise Web team cruised to the Bahamas aboard Royal Caribbean's Majesty of the Seas. The 3-night cruise was part of Royal Caribbean's Seminar at Sea series and combined educational classes with a fun cruise experience. Upon their return from the Bahamas, the participating employees shared the following:
Ed C.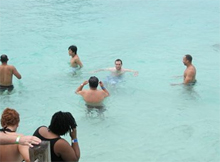 "The cruise gave me a visceral experience that tops off the classroom training – specifically, the shore excursion with the stingrays was cool way beyond any expectations. In general, I especially liked the tremendous variety of things to do and how they were all very conveniently presented, including the on-ship activities and facilities, shore excursions, extensive dining, just enjoying the ship itself, the ocean and port views, shopping and people watching."
Brian K.
"Our 3-night Seminar at Sea Bahamas cruise on Royal Caribbean's Majesty of the Seas was a great weekend getaway as well as an educational experience. Bob, our Royal Caribbean Business Development Manager, was great. He provided us with excellent information about Royal Caribbean and about our ship, the Majesty of the Seas. I can't thank him enough for his endless generosity.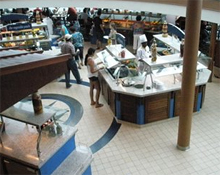 I was most impressed with the onboard dining experience. Each and every meal was fresh, delicious and well presented. The buffet offered amazing variety which seemed never ending. My inside stateroom was very comfortable and provided a nice restful sanctuary after a day of activity enjoying the onboard entertainment and social activity of the ship. We were fortunate to each have a room to ourselves on this cruise which made the cruise all the more enjoyable.
Though we encountered rainy weather during most of the cruise it didn't dampen any of our spirits or prevent us from enjoying the exciting shore excursion arranged for us in Nassau. We were treated to an exciting afternoon of swimming with stingrays. Wow, what a fantastic experience! I was blown away by how docile and friendly these menacing looking creatures actually are. Afterwards we all enjoyed a lively game of beach volleyball.
While I enjoyed every minute of the cruise, I think the most enjoyable experience of all was being able to bond with my co-workers away from the office. What better way to do that than on a relaxing cruise in the Bahamas?!?"
Rashell O.

"The cruise aboard the Majesty of the Seas was a whirlwind of fun. There was an abundance of activities, great food that was flavorful and nourishing and a diverse group of people from all over the world."
Priscilla A.
"Our short trip on Royal Caribbean's Majesty of the Seas was definitely one worth taking. It was a great learning opportunity from the passenger's perspective. The staff was very friendly and the sting ray shore excursion was carried out very professionally and everything went smooth. The only thing I would do differently is book a balcony instead of an inside cabin. It's nice to enjoy the view, sun and fresh air from your own cabin."
Darren F.
"Unfortunately we had bad weather for nearly the entire cruise. So bad, in fact, that we had to skip one of the ports, but Royal Caribbean did an excellent job making the itinerary change feel as though it was supposed to happen that way. Besides, there were so many activities and events to attend that we barely noticed the bad weather at all… and it certainly did not affect how much fun we had. The food was delicious and the staff was great. I will definitely cruise with Royal Caribbean again."
Doug W.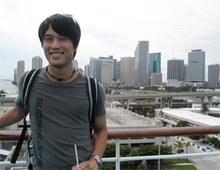 "Every aspect of this cruise was great. Whether it was something small like my stateroom attendant knowing my name and always being willing to help me out or something larger such as missing a port because of weather and having the Captain promptly respond and let us know that we would be overnighting in Nassau, everything was handled really well.
It was great getting first-hand experience with everything from shore excursions to the disembarkation process of a cruise. Overall we had an excellent time and I look forward to the next one!"
Jaycee P.
"The Royal Caribbean Seminar at Sea was by far the best hands on training I have experienced. I had a great time getting to know my fellow consultants and managers and enjoyed the shore excursion of swimming with the stingrays."
Mike S.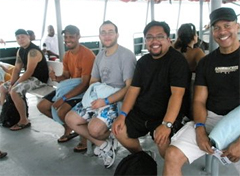 "Fantastic experience, I loved the food (probably a bit too much). I never had a waiter respond to my request for a spoon by saying "and you want an apple pie with that, right?" The staff was wonderful and was always around with a big smile on their face. Jayson was our stateroom attendant and he genuinely cared how my day was going. Though the weather wasn't the greatest we all had a blast and the memories will last a lifetime… we are still laughing about them!"

David F.
"The Royal Caribbean cruise was an amazing experience. Not only was it incredibly fun, but I also learned a lot. It was great to see just how many different activities there are available to passengers. I learned that there is really never a dull moment while onboard and the time really goes by fast."
Dan Y.
"The Seminar at Sea cruise was magical. I had a glorious time aboard Royal Caribbean's fabulous Majesty of the Seas. Even though it rained the entire cruise and I lost everything except the clothes off my back at the casino, I was more than pleased with my cruise experience. I was very surprised how the ship was never crowded knowing that there were over 2,000 on board with us. I was able to get a taste for everything they had to offer."
Lynda L.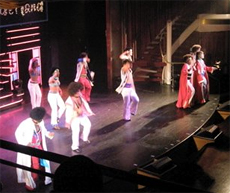 "The Majesty of the Seas is a beautiful ship that has great activities on board, excellent quality and variety of food, and wonderful entertainment. In the evening you can dance to live music or a DJ, participate in one of the musical theme nights or one of the other fun activities on board. The ship is elegant but not stuffy and I love that you can take a quick 3- or 4-night cruise to the islands and have everything you need all on the ship. It was great to be able to work out in the morning at the gym and have healthy food choices."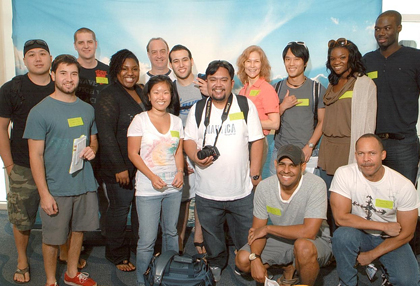 Click here to learn more about Royal Caribbean's Majesty of the Seas or call one of our expert cruise consultants at 1-800-377-9383.


The Cruise Web, Inc.
reply@cruiseweb.com
1-800-377-9383