Cruise to the Future
By Ken Cho, Cruise Consultant, The Cruise Web.
When I was asked to write this article, the marketing folks at The Cruise Web handed me a loaded question: "what's in store for the future of cruising?"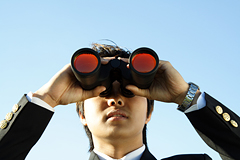 I'm not a seer with additional insight into the industry and the "future" can mean so many different things. Really, I'm still waiting for the flying cars I was promised 30 years ago. So I think we have to temper any predictions for the "future" of cruising with a foundation of reality but liberally laced with bits of fancy.
So let's start with the concrete and immediate tangents of what we can expect for the future of cruising: new ships.
After what seems to have been a bit of a lull in new ships overall from the cruise lines, 2012 and beyond looks to be an exciting time. Celebrity Cruises continues its pace of new Solstice-class ships with the Celebrity Reflection, on pace to embark in the fall of 2012. Carnival Cruise Lines also keeps up with the third variant of its Dream­-class ships, the Carnival Breeze that sails in spring of 2012.
After that, we'll be seeing some new exciting classes of ships from several different cruise lines. Norwegian Cruise Lines will debut the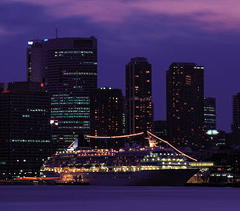 Norwegian Breakaway in the spring of 2013 and the Breakaway-class will add the Norwegian Getaway in 2014. While the Breakaway class will hold more passengers than the Epic, the overall design returns to the more traditional and elegant swept lines of the hull and superstructure that most cruise ships are known for. Onboard again will be studio apartments for single travelers that have proved to be immensely popular on the Norwegian Epic.
Princess Cruises at long last has a new ship as well as class coming out in 2013 with the Royal Princess, replacing the existing namesake that was built in 2001. One early feature of the Royal Princess that has been generating some buzz is the SeaWalk and SeaView Bar, a walkway and bar enclosed in glass that protrudes out from the top deck of the port side.
But new ships are things that have been announced far in advance of actual delivery so that's cheating a bit. What can the average cruiser really expect in the future? What are experiences that will change and hopefully improve your daily life onboard a cruise ship?
First and foremost, it all comes down to technology and how it impacts our lives. One of the first movies I ever saw that dazzled me with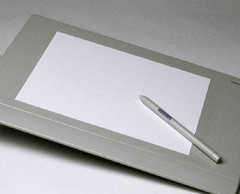 glimpses of how the future could be realistically (and in some cases, we've actually achieved) was Stanley Kubrick's 2001: A Space Odyssey. We don't have regular space travel for the common man but we're slowly getting there. We do have video conferencing. We do have flat screen TVs. We do have tablet computing. We don't have zero-gravity toilets (thankfully). But the film showed how technology changed our daily interactions and experiences.
While cruise ships may be notorious for being behind the technology curve, I think there are many uses of technology that the cruise lines could embrace now to really be "futuristic." Having an onboard personal text messaging device or system would be a good start… with how commonplace text messaging has become in our society and how large cruise ships are becoming, having a way to text message friends and family onboard a cruise ship without incurring horrifically expensive costs seems a no-brainer. Royal Caribbean offers an iPhone GPS tracker app with for-rent GPS wrist bands… taking something like this to the next step with coordination/communication would be awesome.
Celebrity has really embraced technology in using iPad tablets on its Solstice-class ships for menus in its specialty restaurants and as self-guided tour guides of the ship's art collection. Tablet computing could be taken a step further by having one in every cabin for all the services you normally do through the cabin phone: room service, specialty dining and entertainment reservations, spa services, shore excursions, etc. Couple that by also including all the information normally provided in a paper newsletter that can be read aloud by the tablet or just viewed on the tablet and you have a winner. Even offering those services on passenger-owned devices like a tablet or smartphone through a downloaded application would be a great start.
It's not always about technology, however. Other things I see in the future of cruising are new destinations and itineraries. We'll always have the mainstays but as fleets get larger, I see more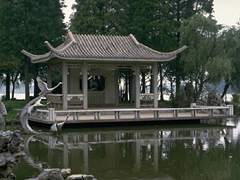 unique and new voyages with the additional resources cruise lines will have. There will be more itineraries in the southeast Asia/Pacific rim region that will include the Philippines, Indonesia, Malaysia and Micronesia. There will also be more dedicated sub-continent Asia itineraries that aren't just part of repositioning or world cruises. And I think Russia will open its eastern coastal areas to cruises.
I'm not the most imaginative person when it comes to thinking about far future predictions. I really can't see a floating cruise ship like the Fhloston Paradise in The Fifth Element. I need my flying car first before that happens. But I can see things like integrated tender speedboats that allow for easier and quicker excursions to areas cruise ships cannot dock. I can also see high-speed propulsion cruise ships down the road so people can see more of the world quicker. And I can also see there being submerged sections of a cruise ship where passengers can explore under the seas they already love to sail on.
While there's no way of knowing exactly what the future has in store for cruising, I do know that I'm excited to find out. And like Doc Brown said, "where we're going, we don't need roads."
Ken Cho
Cruise Consultant
The Cruise Web, Inc.
1-800-377-9383 ext. 357
kenc@cruiseweb.com