By The Cruise Web, Inc.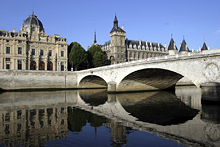 Now presenting river cruises from
The Cruise Web! River cruising is an increasingly popular vacation option for travelers who enjoy the convenience and comfort of cruising, but wish to travel to locations inaccessible by a larger cruise ship. These specially designed river ships and cruise barges – usually built to carry fewer than 200 passengers – take guests through the heartland of a nation for an unparalleled travel experience.
While some river ships lack a few of the onboard features and amenities found on larger oceangoing vessels, they make up for it with port-intensive, one-of-a-kind itineraries. Plus, river cruise itineraries often focus on smaller towns and villages, offering a more personal and in-depth experience within a region. It's also not uncommon for river cruises to package shore excursions, such as guided tours, in the regular cruise fare.
Popular regions for river cruising include:
Western Europe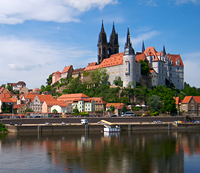 Be charmed by Western Europe's waterside villages and vibrant cultural centers, all while enjoying a relaxing vacation experience. River cruises explore several of Western Europe's greatest rivers, including the Danube, Elbe, Main, Moselle, Rhine, and Seine. European river itineraries present a rewarding combination of large cities – such as Paris and Amsterdam – and quaint villages.
Eastern Europe – Russia and Ukraine
With a Russian river cruise, travelers will discover the rich cultures of Moscow and St. Petersburg while also taking time to explore a completely different side of Russia: the enormous lakes, secluded islands and quaint lifestyles scattered along the shores of the Volga River. Or, for a different experience, traverse Ukraine by way of the Dnieper River to view historic cathedrals, monasteries and monuments.
Asia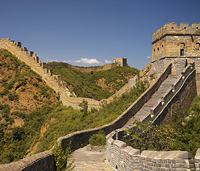 The sheer size and diversity of Asia lends itself to some of the most interesting river cruising, offering an opportunity to sail against some of the most varied and magnificent backdrops, from ancient temples and towering cities to mountains and deserts. Cruises on China's Yangtze River offer exotic itineraries and frequently feature stops in Beijing and Shanghai. Also popular are cruises on the Mekong River in Cambodia and Vietnam where common stops include Hanoi and Ho Chi Minh City.
Africa – Egypt
The Nile is the gateway to many of Egypt's treasures and offers an unbelievable, one-of-a-kind vacation experience. Plus, cruising the Nile provides a relaxing way to see more of Egypt since many of the country's cities developed along the Nile, including Alexandria, Aswan, Cairo and Luxor. Discovery awaits at every bend of the Nile as river cruiser passengers journey through the ancient history of this mysterious land.
South America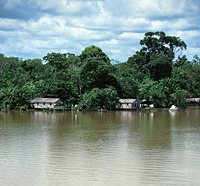 Only river cruising lets guests cruise upon the shallower, less-explored regions of the mighty Amazon River. In contrast to most river cruises, Amazon River cruise itineraries often spend little time ashore as the focus of the voyage is usually directed upon the river itself. However, when the boats do make port, popular shore excursions include rainforest expeditions and hikes through local villages.
To learn more about river cruising, visit our site.



The Cruise Web, Inc.
reply@cruiseweb.com
1-800-377-9383