Comedy Director Puts the 'HO HO HO' in Holiday Seabourn Cruise
Courtesy of Yachts of Seabourn.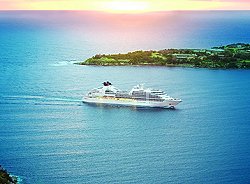 The Yachts of Seabourn is delivering a special gift for guests sailing on Seabourn Sojourn's 2010 holiday cruise. Multiple Emmy award-winning television and film director Terry Hughes will appear as a special guest during the "Christmas & New Year's Sojourn" voyage departing Dec. 20, 2010, from Fort Lauderdale, Fla., to Los Angeles.
During the 16-day cruise, Hughes will share hilarious highlights from his experiences on some of television's longest-running and most popular comedy shows.
After an award-studded career producing and directing British television and stage comedies in the U.K., Hughes moved to Los Angeles in 1980. He soon became one of the premier producers and directors of many hit television comedy programs, including The Golden Girls, where he garnered six Emmy nominations and two wins, as well as 3rd Rock from the Sun, and episodes of 8 Simple Rules, Friends, Blossom and That 70s Show.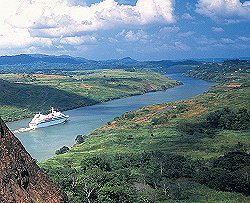 In addition to comedy, Hughes has also directed many television musicals, such as Sweeney Todd, for which he received another Emmy, Sunday in the Park with George, Barnum, and Mrs. Santa Claus. He also directed several feature films, including The Butcher's Wife and Monty Python Live at the Hollywood Bowl.
Seabourn Sojourn's holiday cruise includes a transit through the Panama Canal, and visits Cartagena, Colombia; Caldera, Costa Rica; Puerto Chiapas, Huatulco, and Cabo San Lucas, Mexico; and San Diego, Calif. The intimate, all-suite Seabourn Sojourn entered service June 6, 2010, and offers intuitive, gracious service provided by a staff passionate about pleasing guests. The yacht carries 450 guests in 225 spacious suites with sweeping ocean views, 90 percent of which have private verandas. All suites feature separate living areas and bedrooms, writing desks with personalized stationery, iPod and MP3 connections, and spacious granite bathrooms with separate bath and shower and twin sinks.
The two-deck, state-of-the-art Spa at Seabourn features a Spa Villa for hours of pure indulgence and relaxation, as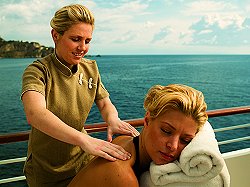 well as a Kneipp Walk, herbal bath facility and an aroma steam bath with salt inhalation. Guests can choose from four dining venues, all without any additional charge, offering gourmet experiences that rival the finest restaurants anywhere. The yacht also features six bars and lounges serving a full range of beverages including fine wines and spirits, with Seabourn's compliments.