My First Luxury Cruise Experience
By Brandon Biss, Senior Cruise Consultant, The Cruise Web.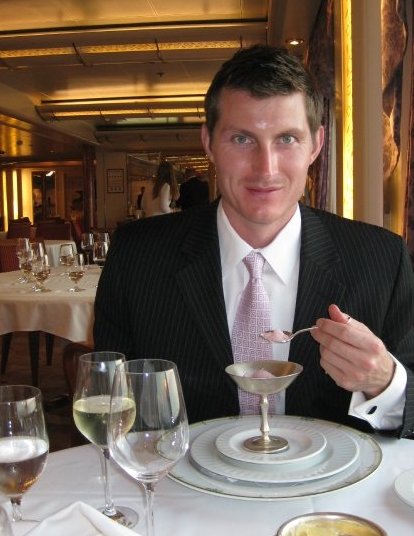 Wow…I've been with The Cruise Web six years! During that time, I have traveled quite extensively. Because of the opportunities The Cruise Web provides, I have cruised on most of the cruise lines that our company sells. However, I have not traveled on any of the luxury lines (Silversea, Seabourn, or Regent) until this past cruise. I selected this specific cruise for two main reasons: The Cruise Web's excellent relationship with Silversea and my wish to visit the Baltic capitals:
Cruise Line: Silversea
Cruise Ship: Silver Cloud Voyage 1914
Itinerary: Stockholm Roundtrip
Sail Date: June 25 – July 4, 2009
Stateroom: Midship Verandah Suite 540
Silversea : "One aim, excellence."
My goal in this review is not to regurgitate the information that you will find on Silversea's and other websites. I share specific experiences where and when the Silversea experience was manifested.
From Silversea's website, below is their cruise philosophy. After reading this poetic description of the experience, I had very high expectations.

"In the quiet calm of morning, your private veranda becomes a place of true inspiration. Surrounded by the magnificence of the dawning day, at one with the vista of sea and sky, in awe of nature and the vast beauty of this world. The shoreline of the next port slides closer and closer into view, and with it an undeniable anticipation of things to come and the promise of limitless possibilities.
Silversea creates exceptional ocean journeys with unique opportunities to explore remote ports-of-call from an intimate haven of incomparable luxury, each voyage a unique masterpiece. Discover genuine European expertise reflected in every detail, from our tranquil all-suite accommodation and uncompromising service to distinctive fine dining and a carefree all-inclusive philosophy.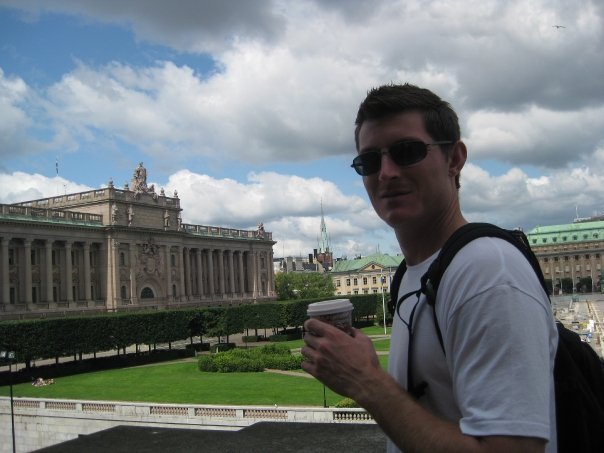 Our guests hail from across the globe, yet share an appreciation for the spectrum of choice offered in Silversea's array of exotic destinations and exclusive explorations ashore. By blending these elements together with enrichment experiences, each new port becomes more than a destination, it becomes a state of mind, transcending the traditional concepts of cruising. It is this distinction that has earned Silversea the reputation of World's Best."
The Ship: Country Club at Sea
As I wrote in the Cruise Web newsletter last month, sometimes bigger is just better (https://cruiseweb.com/blog/2009/06/big-itinerary-world-cruise/). I sailed on a large premium line in November 2008 and was very happy with the experience. However, it was very refreshing to see the Silver Cloud docked in Stockholm awaiting only 296 guests. The sparkling white exterior, trimmed with teak wood railings and furniture made us feel like we were boarding a larger yacht as opposed to a mega cruise ship.
Once I boarded, the interior did not disappoint. I particularly enjoyed the country club look and feel as opposed to the resort style of larger lines. At one point during the voyage, I noticed a sculpture on the lobby by the tour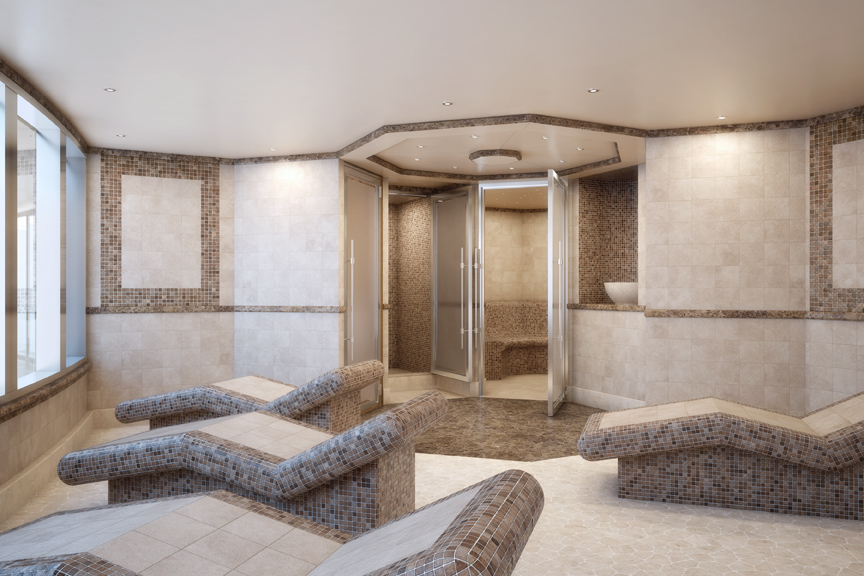 desk. Iwona, the Future Cruise Consultant, walked over from her desk and told me that I was viewing a work or art valued at over $1.2 million! The work belongs to the Lefebvre family of Rome, the sole owners of Silversea Cruises. She told me about the family, their vision for the cruise line, and her role. It was obvious that she genuinely loved her job, believed in the product, and enjoyed sharing that story with me. I could have easily noticed the sculpture, stood there for a second, and went on with my day. Iwona created a memory that I otherwise would not have had.
Logistically, I appreciated the small size of the Silver Cloud. Aboard my last cruise, I would normally have dinner at 8pm. If I wanted a pre-dinner drink, I had to start the process by 7pm to make dinner an hour later. After the hike on the stairs or waiting for the elevator, it would take about 10 minutes to go from my cabin on deck 7 to the Sky Lounge on deck 15. Once I found the lounge, it took another 5-10 minutes to have my drink served by the busy bartender. Then I had to sign that slip that we all dread. This left about 30 minutes to enjoy the beverage before I had to make the trek back down to deck 5 for dinner. In all, one drink needed one hour.
This experience aboard the Cloud is much different. On most evenings at 7pm I walked from my suite on deck 5 to The Bar located on the same deck. After a short walk, I decided to trust the bartender with my drink selection. Of course, it included champagne! After another glass of champagne, a couple hands of blackjack, and meeting new friends I sat for dinner at 8pm. No wasted time, no obstacles like time or distance to hamper my decisions….just carefree enjoyment.
Please click here to read more about my personal experience aboard the Silver Cloud.

Brandon Biss
Senior Sales Consultant
The Cruise Web, Inc.
Phone – 240-487-0155 EXT 292
Toll Free – 800-377-9383 EXT 292
Email – brandonb@cruiseweb.com