Princess Announces 5-SKIES: A Visual Production Unlike Any Other
In November of 2019, Princess Cruises will debut a new type of theatrical performance titled 5-SKIES, which is unlike anything we've seen before. Looking to embrace the technological focus of today's world, this show is set within a virtual reality video game with the main character being "Gamer 1." To bring to life such a complex technological world, the show is reportedly one of Princess's most visually advanced productions ever. 5-SKIES will debut on Sky Princess this November and will continue its run on Enchanted Princess in June of 2020.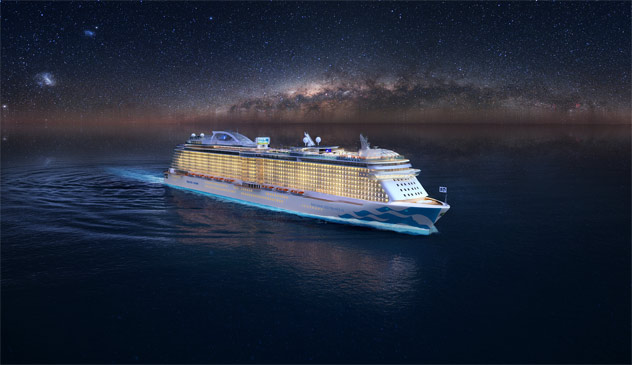 How can a world so far from reality be brought to life on a cruise ship? Princess shows us exactly how with crazy digital effects, labyrinthine backdrops, acrobatics, sensational costume designs, and new contemporary music. The plot of 5-SKIES revolves around "Gamer 1" as he attempts to pass through five different levels of a virtual reality video game. Each level is increasingly difficult, but the goal is to reach the final level and unlock the realm of the Sky Princess character. With so many intricate pieces stimulating the senses, viewers will sit in awe feeling transported to a new and mystical universe alongside Gamer 1.
"Our team of creators and collaborators have once again pushed the boundaries of theatrical entertainment design at sea and 5-SKIES will take our guests on a musical journey through a digital universe of spectacle, sight and sound," said Denise Saviss, Princess Cruises' vice president of entertainment experience. "Our dedicated team is passionate about connecting new experiences to our guests and with the advance of technology and spectacular visual effects, 5-SKIES will surely wow our audiences."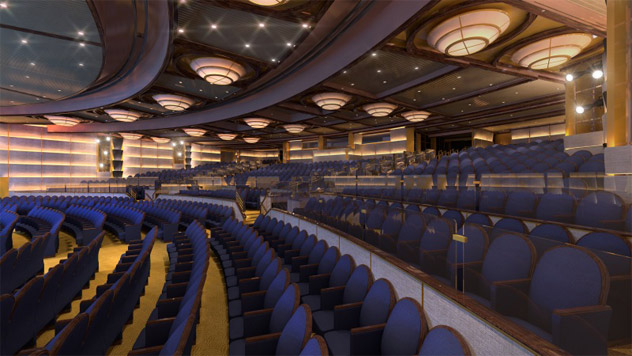 The creative team behind 5-SKIES is the same team that designed the newly announced production, Rock Opera, which will also be performed aboard Sky Princess and Enchanted Princess. The team is clearly composed of rock stars who have more than excelled in their respected fields. Director and Choreographer Danny Teeson has crafted performances for Grammy Award-winning artists, while Scenic Designer John Iacovelli won an Emmy Award for his product design of Peter Pan. Saying that this team is merely "talented" would be an understatement!
Sailing aboard the Sky Princess or Enchanted Princess in the following months will be a real treat if you're a lover of performance. Two brand new productions which push the boundaries of traditional design practice being premiered at the same time AND on the same ship is an opportunity that doesn't come around often!
To be one of the lucky cruisers to experience these jaw-dropping performances aboard Princess Cruises, call The Cruise Web's experts at 1-800-377-9383 or visit us online!

SOURCE: Princess Cruises


The Cruise Web, Inc.
reply@cruiseweb.com
1-800-377-9383