Traveling with children can be a stressful endeavor for any family but traveling with children on the autism spectrum adds an extra challenge. For many families, vacation is a time to let loose and have fun – but for many children with autism, the change in scenery and routine makes it difficult. April is World Autism Awareness Month, making this the perfect opportunity to highlight some of what Royal Caribbean does to help children with autism – and their families – have amazing vacations.
Royal Caribbean is the first Autism-Friendly Cruise Line and has developed a comprehensive program with products and services specifically for children and families living with autism, Down syndrome, and other developmental disabilities.
Some of the autism-friendly products and services Royal Caribbean offers are:
• Priority check-in, boarding, and departure to help children avoid standing in long lines.
• Special dietary accommodations which includes gluten-free and dairy-free.
• Flexible grouping by ability for children 3 to 11 years old in the Adventure Ocean children's program.
• An exception to the toilet-trained policy for the Adventure Ocean program.
• Pagers or phones for parents of children in the Adventure Ocean program.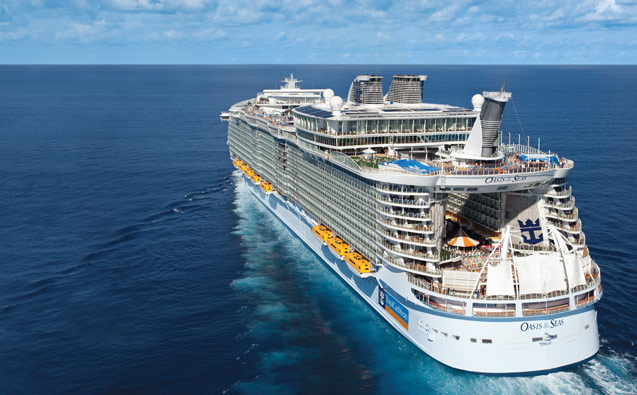 Royal Caribbean also recently added some exciting new features to make their cruises even more autism-friendly:
Autism-Friendly Activities
Families can meet with Adventure Ocean staff to discuss their child's special needs, determine which activities are appropriate for their child, and discuss any modifications that may be needed. It's a great way to ensure their children have a wonderful time sailing with Royal Caribbean with appropriate activities.
Training
All staff who work with youth on Royal Caribbean ships are required to have a four-year university degree or the international equivalent in education, recreation, or a related field, as well as three to five years of qualified experience working with children aged 6 months to 17 years. All youth staff also receive autism awareness training, which includes characteristics of autism and developmental disabilities, correct person-first language and terms, and how to initiate a conversation with a parent about their child's needs.
Cruising Social Story
Change is difficult for most people, but can present an extra challenge to children with autism. The crowds, long lines, and unfamiliar surroundings can make it difficult for children to have a good time. Royal Caribbean has created a social story guide for children to fill out with their parents before they board the cruise. This guide describes the various social interactions, situations, etc., they may encounter and helps them adjust to their new surroundings.
The Autism Channel
Royal Caribbean is not only the first cruise line to offer complimentary on-demand access to exclusive content from The Autism Channel, they are the first in the hospitality industry to do so. The Autism Channel is a television service that provides information and resources to improve the lives of people with autism spectrum disorders; it is available on all Quantum, Oasis, Freedom, Voyager, and Radiance class ships.
Autism-Friendly Films
These films are presented in a low-lit and low volume environment. Guests can freely talk and walk around the room during the film.  The autism friendly films will be offered on all sailings on Oasis class ships, and on other ships when there are autism groups onboard or at least five individuals with autism.
Autism-Friendly Toy Lending Program
Royal Caribbean's toy lending program is an excellent option for parents to make sure their children have access to autism-friendly toys. Parents can request a tote bag of toys that may be used in the Adventure Ocean program or in their stateroom. Parents will also have the option to select other toys that may be more appropriate, including non-toxic crayons, markers, water colors, building blocks, dominoes, and picture books.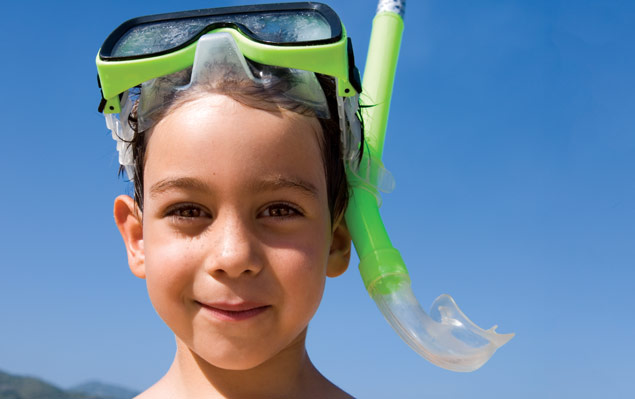 1 in 68 children are diagnosed with autism and Royal Caribbean is leading the industry in autism-friendly vacationing, emphasizing a welcoming onboard experience with programming tailored specifically for guests with autism. With specialty programs, products, and experiences personalized for children with autism, Royal Caribbean makes sure that they, and their families, can enjoy a fun, stress-free vacation. For more information about upcoming Royal Caribbean sailings and the line's autism-friendly accommodations, call The Cruise Web today at 1-800-377-9383.



The Cruise Web, Inc.
reply@cruiseweb.com
1-800-377-9383