The NEW Seven Seas Wellness shore and spa pairings available on Regent Seven Seas Cruises is a refreshing, low-impact holistic wellness program designed to "enhance your worldly perspective, renew your spirit, clear your mind and recharge your body." Starting Summer 2017 with Mediterranean voyages to 10 destinations, the beauty and heritage of Europe will be felt in unprecedented ways as you bask in the glow of healthy living and mindfulness.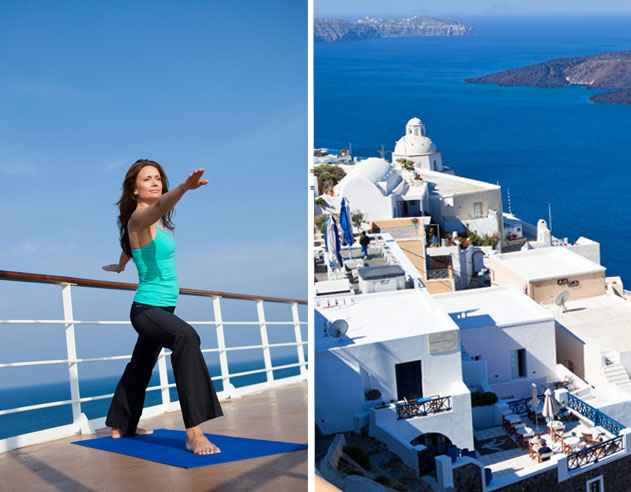 Choose among 11 Seven Seas Wellness excursions in each port-of-call and one of five rejuvenating treatments in the sap onboard. Below are the activities offered in several destinations on Seven Seas Voyager:

Hydrothermal Therapy

Sorrento, Italy – Rock grottos, mineral baths, pools and genuine Roman sauna rooms are only a few of the intriguing spa complex built on the site of an ancient Roman prototype. Enjoy a warm Roman bath in this relaxing atmosphere.
Rome (Civitavecchia), Italy – The thousand-year-old history on Thermal Baths of Popes could be your reality as you soak in the restorative mineral-rich, thermal springs in Rome.
Walking and Laughing

Palamos, Spain – During this atypical Laughter Therapy session, giggle and laugh for a full-scale workout as you take in the many health benefits of releasing stress-busting endorphins.
Palma De Mallorca, Spain – Walk up a hill to the 14th century Bellver Castle on Nordic Morning Walk for a lower-impact, body-toning Nordic exercise.
Yoga

Monte Carlo, Monaco – Enjoy the spectacular Mediterranean panorama on Vinyasa in a fast-paced, dance-like style of yoga that synchronizes breathing. This will calm your mind, increase focus, strength, and stamina.
Corfu, Greece – One of Greece's most beautiful estates on 'The Generosity of Spirit' will be your sanctuary for a deep yoga and meditation session.
Taormina, Sicily – Practice poses from a high perch overlooking the charming seaside town on Taormina Terrace Yoga with dramatic views of contrasting coastlines, cliffs, and Mount Etna.
Aromatherapy

Amalfi/Positano, Italy – During your highlight tour, marvel at the island's natural gifts, calming presence and deep-rooted spirit. Be sure to visit Carthusia, the famous and exclusive perfume laboratory.
Venice, Italy – Stop by Venetian Scents at Palazzo Mocenigo to learn how to create your own 'take-home' perfume in a 16th century perfumer's laboratory.
Tai Chi

Palma De Mallorca, Spain – Center your chi from either the Illuetta Bay or Can Antoni Pere Beach and enjoy the breeze from the sea and breathtaking scenery.
Provence (Marseille), France – De-stress and unwind in a 19th century palace on Tai Chi in the Imperial Garden as you engage in ancient Chinese martial arts.
Back onboard the luxurious Seven Seas Voyager, the complete body and soul experience in the spa will include:
Ocean Scrub
World of Relief Body Buff
Vitamin Infusion Facial
Sole Rejuvenation
Tangle Me Up Organic Body Wrap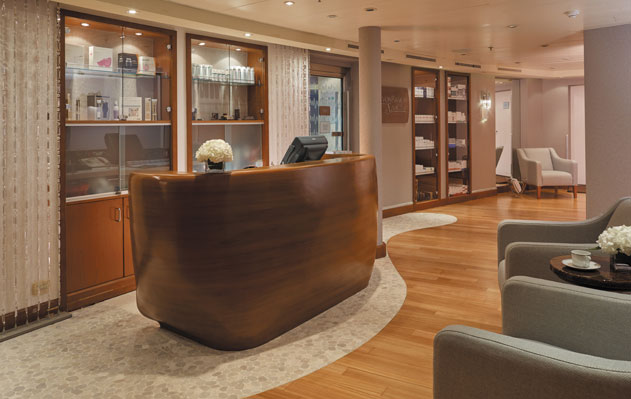 Join Seven Seas Voyager on a 7- to 10-night Mediterranean cruise between May 22 through September 28, 2017 and select 2018 voyages for an extraordinary wellness experience and spa service pairing. Contact us today on 1-800-377-9383 for expert cruise consultation and booking incentives.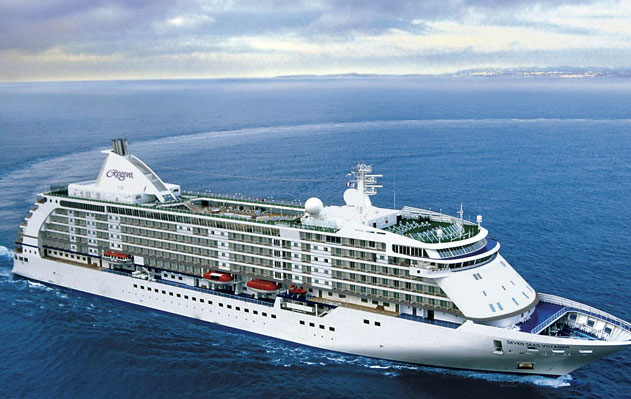 The Cruise Web, Inc.
reply@cruiseweb.com
1-800-377-9383