Top 10 Cruise Line & Name Brand Partnerships
As cruise lines compete to craft the ultimate onboard experience, more lines are partnering with popular brands outside of the cruising industry. These brand partnerships bring additional exposure to each brand—especially aboard new ships—where the two work together to tell a special story while crafting a unique onboard experience for you. It's win-win-win – talk about a great partnerSHIP!
Continue below to learn about ten of our favorite cruise line and brand partnerships:
DreamWorks x Royal Caribbean
Royal Caribbean's exclusive DreamWorks Experience brings all your favorite movie characters to life onboard, including the penguins of Madagascar, Shrek, Kung Fu Panda and more. Themed activities include trivia, scavenger hunts, meet-and-greets, character meals, 3D movies and the spectacular Madagascar Aqua Show.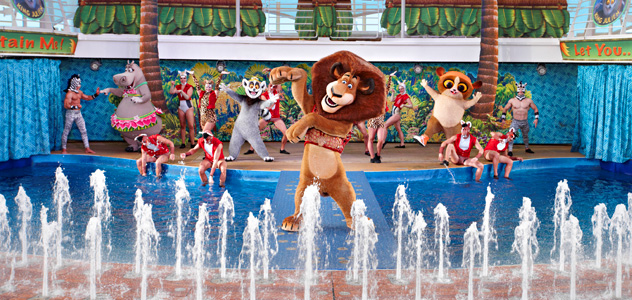 Discovery Channel x Princess Cruises
Princess Cruises has partnered with Discovery Communications to bring you new excursion and onboard activities, such as Stargazing on the top deck where a Princes Stargazing Specialist will teach you how to identify constellations. This partnership also brings featured activities based around the following Discovery hits: MythBusters, Shark Week, How It's Made and Deadliest Catch, along with Animal Planet Exclusive shore excursions. This program also includes new youth and teen activities like rocket building, crafts, 3D puzzles and more.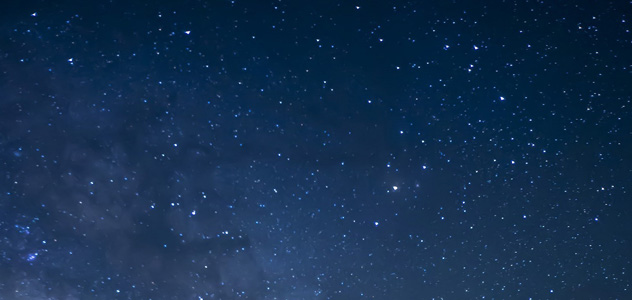 Margaritaville x Norwegian Cruise Line
Norwegian Cruise Line has partnered with Margaritaville Holdings LLC to bring the popular Jimmy Buffett's Margaritaville restaurant and bar to sea aboard the Norwegian Escape. On top of the signature Who's to Blame Margaritas, guests can enjoy a Cheeseburger in Paradise while taking in the island aesthetic. The brand new Norwegian Escape will also feature the 5 O'Clock Somewhere Bar with live nightly entertainment and plenty of boat drinks. This seems like a match made in tropical heaven.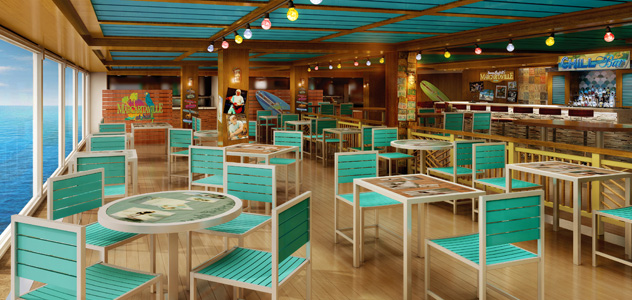 Dr. Seuss x Carnival Cruise Lines
Get ready to experience the wacky world of Dr. Seuss at Sea, only found aboard Carnival Cruise Lines. Activities will be available for all ages, including interactive story telling at Seuss-a-palooza Story Time, the Dr. Seuss Bookville children's library, arts and crafts, character meet-and-greets, a special Seuss-a-palooza Costume Parade and the ever-popular Green Eggs and Ham Breakfast.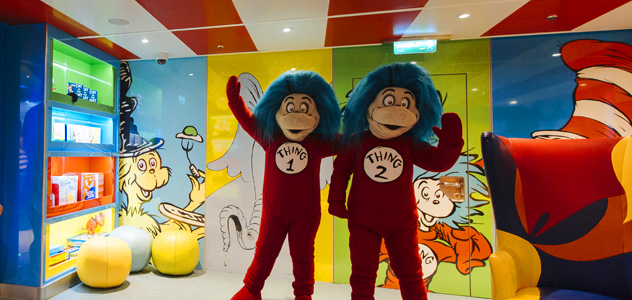 The LEGO Group x MSC Cruises
MSC Cruises has partnered with The LEGO Group to bring the popular toys to life at sea with lots of creative onboard activities and LEGO-themed experiences. Kids ages 3 to 11 can play in a specially-designed LEGO play areas, and once per cruise there's a whole day full of LEGO-themed entertainment called the LEGO Experience On Board. Children can compete in various LEGO challenges, meet a LEGO sailor mascot, participate in parade and earn their Junior LEGO Master Builder diploma.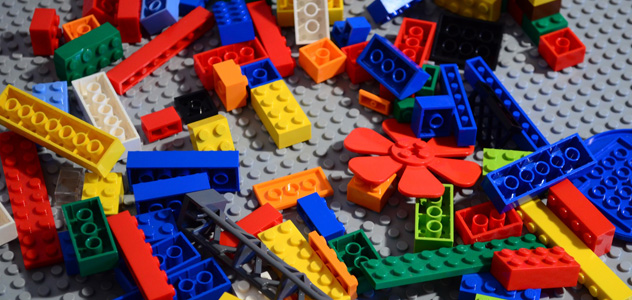 Top Chef x Celebrity Cruises
See if you can handle the heat with Celebrity Cruises' Top Chef at Sea experience. Nearly every sailing features Top Chef Quickfire Challenges and a Top Chef Night in the main dining room. In the former, you can compete against fellow guests in various culinary challenges while expert chefs supervise. Extra activities are provided aboard special Top Chef Signature Sailings, including Private Cooking Classes, celebrity chef meet-and-greets, dueling cooking demonstrations, and chef-hosted shore excursions.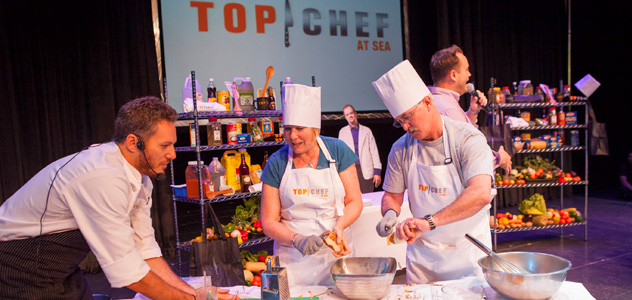 Chateau Ste. Michelle x Holland America
When Holland America debuts their new ms Koningsdam ship, they'll also debut BLEND, a unique wine-blending venue that's the result of their partnership with the Chateau Ste. Michelle winery. This new experience brings the expertise of Bob Bertheau, Chateau Ste. Michelle's master winemaker, as guests are taught how to blend their own bottle of wine. You'll learn how to identify the unique notes and characteristics of the single-barrel vintages before creating your own signature blend, which you can then enjoy at dinner or in your own stateroom.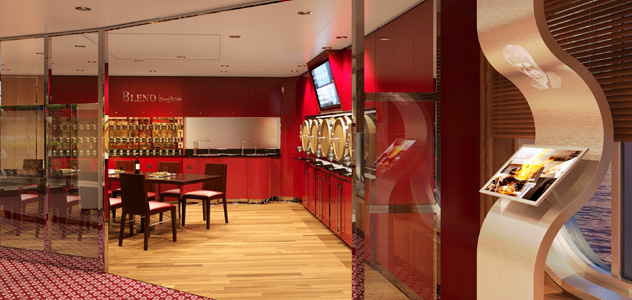 Hasbro x Carnival Cruise Lines
Carnival Cruise Lines has partnered with popular gamemaker Hasbro to create a totally new way to experience all the brand's classic board games. With Hasbro, The Game Show, guests can compete in giant versions of games like Simon Flash, Connect 4 Basketball, Yahtzee Bowling, Operation Sam Dunk and Sorry! Sliders. Build your team and compete for prizes—and bragging rights—in front of a live audience of fellow Carnival cruisers.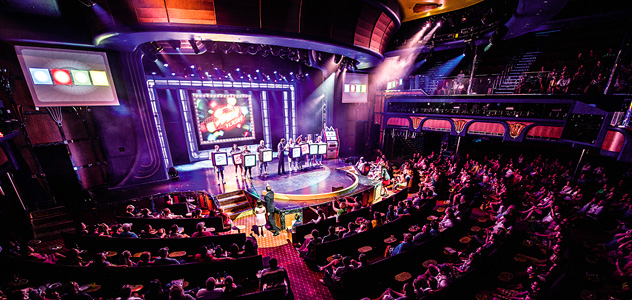 Norman Love x Princess Cruises
Princess Cruises has teamed with Norman Love to bring his premium brand of chocolates to sea. Princess' exclusive Chocolate Journeys program is available fleetwide and is perfect for any chocolate lover. On board, you'll enjoy featured Norman Love desserts at the main dining room, signature chocolate pops at the Captain's Cocktail Reception and premium wine and chocolate pairings at the Vines wine bar. There are even chocolate spa treatments to be enjoyed at the Lotus Spa.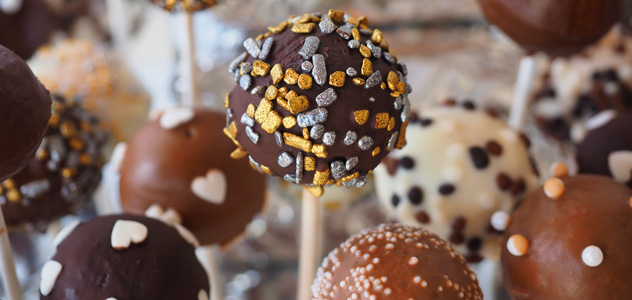 Apple x Celebrity Cruises
Celebrity Cruises partnered with Apple to bring you the Celebrity iLounge, the world's first Authorized Apple Specialist at Sea. Guests can take classes with MacBook Pros and iMacs to learn how to use the latest Apple products and applications. Also available through this partnership is the Celebrity iLearn program offering a series of custom courses—available on both beginner and advanced levels—to help you master your digital lifestyle.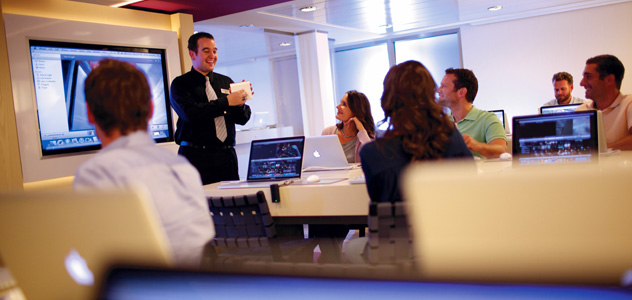 Honorable Mention:
Starbucks x Royal Caribbean
Get your favorite coffee fix aboard Royal Caribbean, exclusive partner with Starbucks Coffee.
Microsoft x Holland America
With the help of Microsoft, Holland America brings you the Digital Workshop powered by Windows – offering free computer classes on a variety of topics.
Guy Fieri x Carnival Cruise Lines
Even the staunchest opponents of frosted tips have to admit that Guy's burgers are good, and Carnival Cruise Lines has them.
 The Voice x Princess Cruises
TV's The Voice heads to the seven seas with The Voice of the Ocean where guests can audition, train and compete for the crown.
Jacques Pepin x Oceania Cruises
Oceania Cruises uses the culinary prowess of master chef Jacques Pepin to guide their food and wine experience onboard.
Jamie Oliver x Royal Caribbean
Popular British chef Jamie Oliver now has his own restaurant, Jamie's Italian, aboard Royal Caribbean's Anthem of the Seas.
Jean Michel-Cousteau x Paul Gauguin
Paul Gauguin partners with Jean Michel-Cousteau's Ocean Futures Society to help guests both enjoy and protect our world's oceans.
Red Carnation Hotels x Uniworld
The Red Carnation Hotel Collection, Uniworld's sister company, makes sure there's "no request too large, no detail too small" aboard these luxury river cruises.
The growing number of cruise line and name-brand partnerships is a trend we expect to continue, and we're excited to see what comes next. These partnerships bring great exposure to cruising in general, and more importantly they help create unique cruising environments that are familiar, yet distinct at the same time. Always check back at The Cruise Web Blog for the latest cruise line news, including new ship or brand partnership announcements.
For more information about any of the cruise lines and ships mentioned above, or to start planning your next cruise vacation, contact our experts at 1-800-377-9383.
Do you have a favorite cruise line brand partnership? What would be your ideal brand experience to bring onboard a cruise ship?


The Cruise Web, Inc.
reply@cruiseweb.com
1-800-377-9383