Oceania Cruises Announces Jacques Pepin Cruise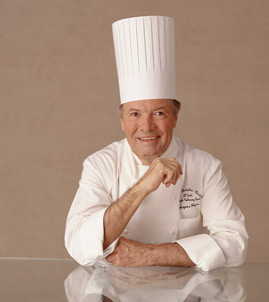 Oceania Cruises recently revealed the ultimate cruise for culinary enthusiasts – the Jacques Pepin Cruise departing November 1, 2016 aboard the Marina. This 10-day Mediterranean voyage will feature the famed master chef Jacques Pepin, Executive Culinary Director for Oceania Cruises.
As this one-of-a-kind cruise sails from Venice to Rome, guests will enjoy a variety of culinary-themed events with the legendary chef, including cooking demonstrations, hands-on culinary classes, meet-and-greets, book signings and more. Plus, the Jacques Pepin Cruise will feature special menus and epicurean-themed shore excursions.
"It's such a joy sailing aboard Marina with guests who share the same passion for food, wine and overall enjoyment of life," said Pepin. "This Mediterranean itinerary is a beautiful mix of long-established culinary destinations and some burgeoning epicurean hotspots."
To join the Jacques Pepin Cruise or learn more about Oceania Cruises, contact The Cruise Web's expert consultants today at 1-800-377-9383.

The Cruise Web, Inc.
reply@cruiseweb.com
1-800-377-9383