Grilled Snapper Recipe from Celebrity Cruises
By Raquel Grinnell, Cruise Consultant, The Cruise Web, Inc.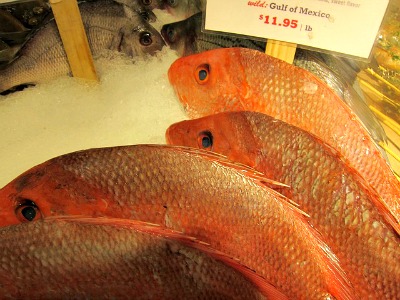 I am a fishy person. Not in the sense that I'm a questionable or odd person (although some might disagree), but in that I really love fish. Not only do I have a koi pond in my yard and two large tanks of tropical fish in my home, but I married a man with the last name of Fish – no joke. I am also from Spain, a country with a great love of fine cuisine and full of seafood lovers; no surprise, since we can pluck the freshest fish and shellfish right from the surrounding waters of the Mediterranean Sea and Atlantic Ocean.
After perusing Celebrity's cookbook called Excite the Senses; A Culinary Journey with Celebrity Cruises, I chose to try a colorful and healthy grilled fish recipe called "Peruvian-Style Grilled Snapper." Peruvians have never been known to stray away from a spicy dish, and this recipe has a fresh and fiery marinade that penetrates the fish with a lovely piquant flavor. I was really excited to try a new way of preparing snapper, on the grill. Because Mr. Fish loves cooking over the flames, we were ready to take on the challenge!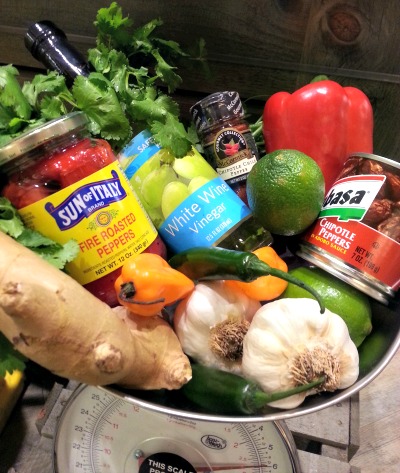 From the very beginning, I had to look for a couple of substitutions in this recipe because they are not always readily available. First, I had to find out more about the rocoto pepper, which is a Peruvian pepper that resembles a bell pepper, but is very spicy. After more research, I found out that this is considered one of the hottest peppers in the world! I substituted habanero peppers as they can be easily found and have a similar level of heat on the Scoville Scale, which measures the spiciness of different types of peppers. The other unusual Peruvian ingredient is called panca pepper paste or, as it is more commonly called, aji panca paste. It's described as mild, fruity and a bit smoky and can be found online or at your local latino grocery. In the interest of making this recipe easy and accessible to all, I substituted jarred roasted red pepper for their sweet, fruity flavor and a dash of ground chipotle pepper for the smoky element. An alternative for those who savor even more heat and smokiness would be to use the adobo sauce from a can of chipotle peppers in adobo, which are smoked jalapenos in a thick sauce. The roasted red peppers and chipotles (both the ground version and canned) can be found in just about any large grocery store.
In keeping with Celebrity's ideals of freshness, I thought I'd take the idea to its fullest extreme and go out to catch our own snapper! I live on the Atlantic coast of the U.S. which is well within the right habitat for this fish… Mr. Fish is an avid fisherman and liked the idea very much, but also informed me that there is a reason it's called "fishing" and not "catching" –  meaning that there was no guarantee that we would come home with the fish that we needed. So, instead we visited our seafood market and purchased a whole 4-pound red snapper, which we were assured by the fishmonger would produce the four six-ounce fillets required by the recipe. Mr. Fish then proceeded to scale, clean and fillet our 'catch.' We also purchased as many of our vegetables and herbs as possible from our farmer's market, and the rest of the ingredients we already had on hand or bought at the grocery store. And, although you didn't ask, I froze the fish carcass to make fish stock another time – waste not, want not.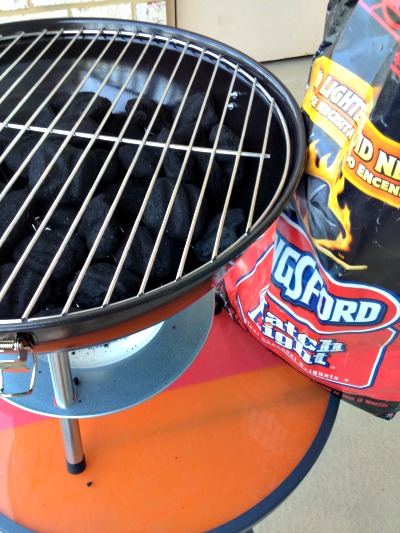 The recipe did not specify whether the fillets should be skin on or skin off; since we were grilling, I opted to keep the skin on because it helps to keep the fillets from falling apart. The marinade was easy to mix together, and I popped the fish in and coated them thoroughly, then placed the whole bowl covered with plastic wrap in the refrigerator to marinate while we prepared the grill. Step one was lining our grill grate with a piece of aluminum foil; since snapper is a somewhat delicate fish, we didn't want it falling through the grate into the fire.  My husband lit the coals 30 minutes ahead of time so that they were dusted with white ash and no longer flaming; he then spread them out in only half of the grill creating an even heat source. Those who grill with propane should light only half of their burners, setting the grill to about medium or medium-high. As soon as we were ready to grill, we oiled the foil lightly with canola oil, which has a low smoke point (i.e. won't catch fire on the grill) to prevent any sticking. The fish fillets came out of the marinade and we sprinkled them with a little salt and pepper. They were then placed skin down at the edge of the unlit portion of the grill, near the coals but not over them. We grilled the snapper for approximately 6-8 minutes on each side. When it flaked easily with a fork and was no longer translucent in the center, it was done!
Since we already had the grill going, I decided to accompany the snapper with a grilled medley of red and yellow bell peppers, zucchini and sweet onions, and topped our main course with a cool, fruity mango salsa to compliment the zing of the snapper. Celebrity suggests serving it with rice or salad and condiments like salsa or aioli. The cruise line also pairs this dish with a New Zealand Pinot Noir in the cookbook. I am of the school that white fish should be paired with a white wine, which is probably old fashioned. However, since the recipe called for white wine anyway, I chose a Sauvignon Blanc, set aside a half cup for the marinade and we went ahead and chilled the rest to drink with our dinner. When choosing a wine as part of a recipe, always make sure that it is a good wine – anything that you cook with should be good enough to drink. This Sauv Blanc was also from New Zealand, and had a rich, citrusy acidity that both complimented the marinade and did a good job of cutting through the spiciness of the fish.
Ingredients:
3 tbsp. lime juice
1/2 cup minced garlic
1 tbsp. jalapeno pepper
1 tbsp. rocoto pepper
1 tbsp. panca pepper paste
1 tbsp. fresh ginger root
1/2 cup chopped cilantro
1/2 cup white wine
2 tbsp. white vinegar
6 red snapper fillets (6 oz. each)
Instructions:
Mix all ingredients, except for snapper, in a bowl.
Add fillets to marinate in the refrigerator for 20 minutes.
Cook on the grill.
After dinner, if your tongue is still feeling the effects of the peppery marinade, I would suggest finishing off your meal with a creamy dairy dessert like a scoop of ice cream or sherbet. Milk products are considered the best remedy to rid yourself of the spicy pepper oils that cause that intense blaze in your mouth.
 We really enjoyed this tasty and healthy recipe; hope you do too. Happy grilling!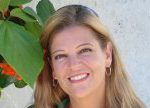 Raquel Grinnell
Cruise Consultant
The Cruise Web, Inc.
1.800.377.9383 ext. 304
raquelg@cruiseweb.com