Crystal Cruises Revamps with Food, Beer and Running
Crystal Cruises is keeping up with the times and hoping to please their customers in three major ways:
Updating their menus to offer innovative courses using the latest in culinary technology.
Introducing a variety of shore excursions for runners to explore ports as they break a sweat.
Offering a cruise focusing on the growing interest in craft brewed beers.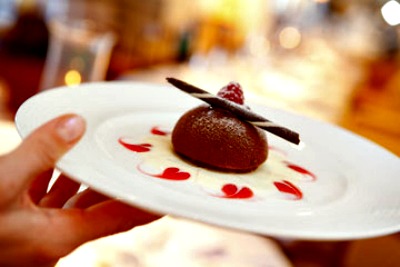 Menus
Toni Neumeister, Crystal's Vice President of Hotel Procurement and Food and Beverage Operations, has said that their customers are looking for new dishes to delight in. "In recent years, seasoned diners' palates have become increasingly more sophisticated, wanting more than grilled porterhouses and butter-drenched lobster tails for gourmet foodie experiences," she said.
To keep up with the palates of its cruisers, the line has introduced 100 dishes that are sure to astound. These dishes are made with ingenuity, creativity, local ingredients and high-tech tools. Those tools include high emulsion blenders, smoke guns and pacojets. This allows the chefs to change the look and feel of foods, like creating raspberries into noodles, without losing the flavor.
But for those that still love the porterhouses and butter-soaked lobster, don't fear, a classic menu remains. In the main dining room each night you are presented with a menu that has a modern grouping of 2 appetizers, 1 soup and 2 entrees, along with 2 desserts and a curated cheese plate. You are also presented with the classic menu which features several options as well. Each cruiser can pick and choose from each menu to create their meal.
Some of the new modern dishes are:
Scallop and tuna tartare with flavored citrus foam, white miso soup poured over, and olive oil "caviar" balls that explode with cold flavor when one bites into them
A Shiraz-braised oxtail ragout served with an egg poached to silky perfection over almost an hour of slow cooking
A re-imagined Strawberries Romanoff comprised of a Cotton Candy dome that melts immediately upon having strawberry consommé poured over it, revealing a flourless fresh berry-almond cake with vanilla anglaise hidden underneath
Note: Crystal has also started to feature a menu of street foods at Taste, on Crystal Serenity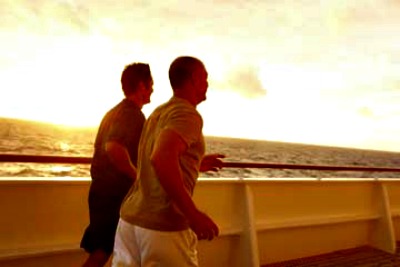 Excursions
These days, it seems running is the exercise of the masses. With warm weather comes an onslaught of weekends filled with 5ks, 10ks and marathons. Crystal invites their active cruisers to take a run or a jog around some of Europe's most inspiring cities. This May they introduced Site Running Crystal Adventures in the following ports:
Dubrovnik
Greenock
St. Petersburg
Amsterdam
Monte Carlo
Cobh
Bordeaux
These excursions range between 1 and 4 hours and include reflective running gear, snacks and water, along with a guide who will stop along the way at several fascinating and historically relevant sites. For instance, in St. Petersburg you jog past Peter the Great's summer garden and the  Church of the Savior on the Spilled Blood; and in Dubrovnik you will jog along an old train route and then hop a trolley to the old town.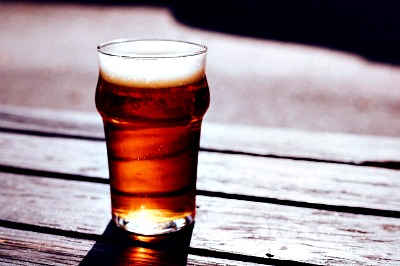 Craft Brew Themed Cruise
This November, Crystal Cruise is dedicating a 14-day voyage that sails from New York to Miami to the world of beer. On tap for this special cruise are excursions to micro and nano breweries in New York and Charleston and onboard talks from beer aficionados Stephen Beaumont, Victoria Tonini, Anthony Caporale and John Ashton, along with cooking and tasting sessions.
Noting this new trend, Crystal added a selection of international specialty beers to their Connoisseur beverage menu last year.
Click here to find out more details on this sailing that visits New York, Baltimore, Norfolk, Charleston, Turks & Caicos, Curacao, Oranjestad and Miami. You could also choose to depart from Baltimore, shortening the sailing by a few days.
Misc.
Other new initiatives making their way aboard Crystal Cruises' ships include:
Knitting classes
Movies ondemand available on guests' tablets and laptops
A new production show on the Crystal Serenity that features music from the 60s and 80s.
Stay tuned for updates on these programs and more. Which of these new initiatives entices you?


The Cruise Web, Inc.
reply@cruiseweb.com
1-800-377-9383