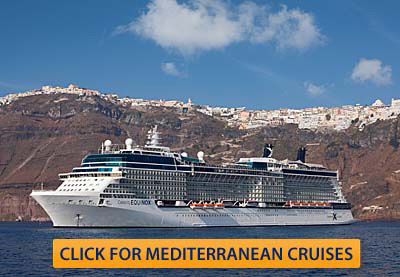 Celebrity Cruises has introduced two new dining venues only available on the Celebrity Equinox, which is spending the summer sailing through the Mediterranean (see below for a fabulous cruise opportunity). The new venues are on top of their tried and true staples like Murano, Silk Harvest and Tuscan Grille.
Gastrobar
Gastrobar is where you can expect to find delicious bar food, with Celebrity Cruises' sophisticated twist. The venue has 40 handcrafted boutique beers available, along with a variety of wines. Musicians often perform here to add a sense that you are just down the street at the local pub.
Slush
For those that love a cool, fruity drink, Slush is going to be your go-to spot. Here you can find delicious combinations of fruit, and in some instances alcohol. These frozen drinks are made fresh and include ingredients like agave nectar, lemon juice, mint, Persian lime and raspberries, just to name a few.
Sailings
To sample these new venues, you'll have to take a cruise on the Equinox, which is offering travelers a neat opportunity to visit the Mediterranean for 7 to 28 nights. Each of their 7-night cruises goes to a different section of the Mediterranean.
So you could combine all of the following sailings for a grand Mediterranean adventure:
Of course, if you don't have the entire month of July off, then you can always do just one or two of these sailings.
Do you make your own smoothies or slushies? Please share your favorite recipes in the comments.



The Cruise Web, Inc.
reply@cruiseweb.com
1-800-377-9383