By Erica Kritt, Social Media Coordinator, The Cruise Web, Inc.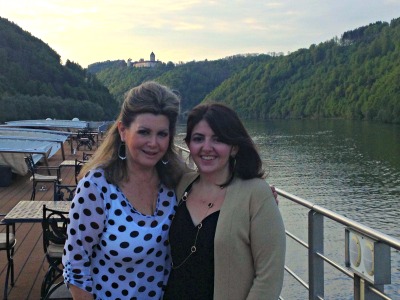 Traveling with your mom is not something a lot of adult children choose to do, but it might be something worth considering. I recently took a Uniworld river cruise along the Danube on the beautiful River Beatrice with my mom and I've lived to tell the tale. My mom, Sharon, also chimed in with her opinion on cruising with me. Keep reading for an interesting perspective on traveling with your mom or daughter, and get some tips of your own!
Erica's Take
 
In my opinion, travel is all about learning. It's a chance for me to discover new places, try new foods and learn the history of people, countries and cultures. Traveling (when not for business) is also about relaxing, unwinding and indulging. So why would I, a seemingly well-adjusted adult (my opinion), choose to cruise with my mom? Especially considering that, of every member of my family, my mom is the one to drive me the craziest the fastest.
Well, when I told friends, coworkers and family I was going to be cruising with my mom, the first question I got was, 'Why your mother?' Aside from the fact that her schedule is flexible, my mom and I make a good traveling team. This past cruise wasn't our first rodeo, if you know what I'm saying. The reason we work well together is two-fold: honesty and the fact that we compliment each other.
Honesty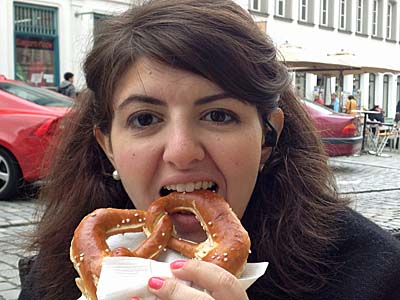 The real magic in traveling with your parents, at least in my case, is that you can be completely you. I don't have to put on my happy face when I'm with my mom. I don't have to pretend everything is OK when I'm with her. She's seen me at my worst, and at my best, she knows everything there is to know about me, even if I don't think she knows a single thing.
In general, when you are traveling with someone, I believe that honesty is the best policy. And being honest is hard with someone you can't be 100% you with. If I were traveling with a friend, I wouldn't want to yell at them or tell them to hurry up just because I wanted to see something more, because I wouldn't want them to do that to me. This may sound wrong, but I have no problem doing that with my mom, because I know at the end of the day she can give it as good as she gets it, and she's still my mom.
So on this cruise when I got pissy with her one morning, we split up, and I went to breakfast without her, ate with some other passengers and within 10 minutes she was up at breakfast and I was able to get us good seats in the lounge for the talk because I was done earlier than her. We get out our frustrations and we move on.
This way I don't have regrets that I should have said this or done that in order to have a better vacation, see more sights or make it to that one last museum or restaurant. We say what we want and we make it work.
Complimentary Priorities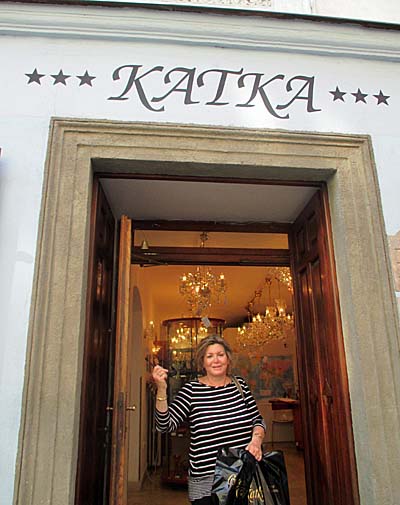 Over the years, both my parents have opened the world to me, helping me understand what is out there and why I should want to see it. But most of the credit has to be given to my mom – she's the one that's always been curious, she's the one to spark up a conversation with a bus driver or ask the tour guide that question that gets them to really open up. She's the one who helped me to appreciate fine art by telling me to find familiar faces in the works of Renoir and Singer Sargent.
While my mom has a true appreciation for people and culture, she's a shopper at heart. If she spent an hour at an art museum, she could spend two at the gift shop. That's why my role as task master is so important. She could spend half a day talking to someone she met in a cafe, missing out on a chance to tour the opera house or see the crown jewels. I'm there to ensure we see the sights we planned to see. Each night of this cruise we would review the next day's schedule, I would set the wake up call and she would grumble in the morning, but she knew it was for her own good.
You don't fly 8 hours to Europe to miss a tour or sleep in, and she knows that. In the same way, when she asked me to go to the grocery store or stop in a shop, I would give her time and it made our experience happy. She gets something and I love shopping too, so it's not like a punishment.
One last thing I'll say about traveling with my mom is that she knows how to have fun. She may not be able to take a decent picture on her phone, but at least she can laugh about it.
Sharon's Take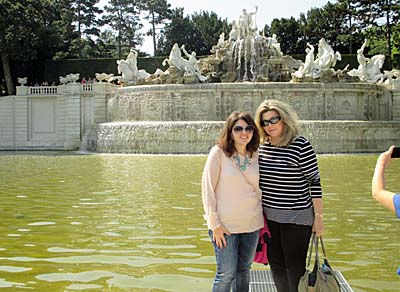 I have been traveling with my adult daughter for the last nine or so years. This "new" relationship has been an interesting experience. Since I enjoy travel, I jumped at the chance to take this trip on a Uniworld cruise through Austria, visiting cities like Vienna and Salzburg, and sailing through the gorgeous Wachau Valley.
Traveling with Erica is a series of compromises and power plays. Luckily, she and I enjoy many of the same venues. Unfortunately, my likes (i.e. shopping) are curtailed to fit the schedule, time being the ultimate enemy. Erica is a very organized person and is a natural at taking charge. She spends her valuable time planning the schedule and expects to stick to it.
We manage to hide our disagreements well, because when we met people on our trip they are surprised at how well we travel together. It's a wonderful and unique experience and there is a good amount of give and take when we are in private. We depend on each other for opinions and decisions. In the end, we seem to be confident in our outcomes.
Looking back at our experiences, I am always satisfied with the schedule that Erica develops, but the best part of our trips are the unexpected breaks that we have and the novelties that we experience. I am very fortunate to have such a great daughter, and I would not change anything about our traveling experience. I look forward to many more trips, no matter what changes to our lifestyles occur.
Traveling is the most wonderful experience to learn about history, geography, culture, people and about yourself.
So while both my mom and I agree that traveling with each other offers challenges, the memories we make and experience we share far outweigh our spats. Cruising with your parent(s) or adult child(ren)  is a great way to enrich your relationship – and you might even get to know your child or parent a little better.
Have you traveled with a parent or adult child? Share your experiences in our comment section below!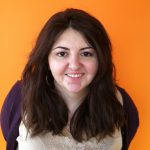 Erica Kritt
Social Media Coordinator
The Cruise Web, Inc.
240.487.0155 ext.360
ericak@cruiseweb.com