Carnival Updates Kids Program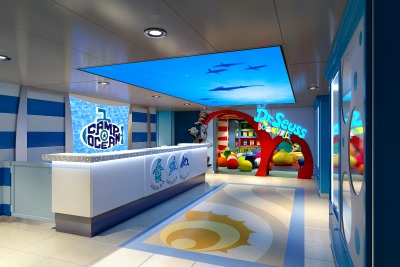 Carnival Cruise Lines is introducing Camp Ocean, a program that will entertain children ages 2-11 on all of their ships. This new program will replace Carnival's current youth program, Camp Carnival, starting on May 24 with the Carnival Freedom.
This new program will group children into the following groups:
Activities include sea creature aerobics, Oreo penguin making and ocean songs sing-alongs
Activities include pirate game night, design your own aquarium and seashell mosaics
Activities include inner tube relays, ocean origami and giant ocean wall murals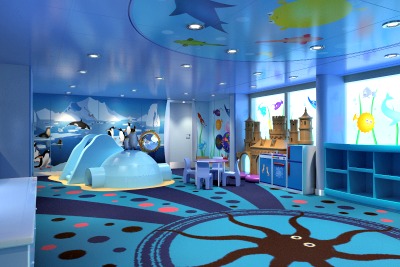 The youth centers will all get a physical update too with new light blue and white spaces designed to mimic the feeling of being underwater. The Carnival Freedom and Carnival's yet to debut Carnival Vista will have a layout designed specifically for this program with a Party Reef shared space and Creative Cove room for crafts.
Camp Ocean will roll out over the next two years with the Carnival Breeze, Carnival Triumph and Carnival Magic all debuting the new program this year.
This new program also introduces a new feature called the Badge Challenge. This is a program where kids in the different age groups get badges for experiencing the ship, making a towel animals, going down the water slide or trying something new at dinner. Each cruise will culminate in a ceremony where each group has an awards ceremony.
Have you sailed with your kids on a Carnival cruise? Did they enjoy Camp Carnival?


The Cruise Web, Inc.
reply@cruiseweb.com
1-800-377-9383