Recipe for Fruit Soup from Holland America
By Erica Kritt, Social Media Coordinator, The Cruise Web, Inc.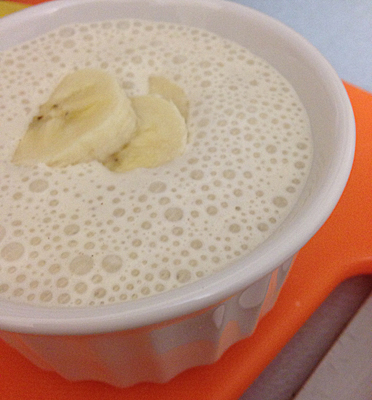 When I think of summer on a cruise, I immediately think of fruit soup. On nearly every cruise I've taken there has been a selection of creamy, sweet fruit soups. I remember that on my first cruise they were served at the buffet and my mother and I quickly became obsessed.
If you aren't familiar with these fruit soups served on several cruises, they're like milkshakes you eat with a spoon. These creamy concoctions can be made with virtually any fruit. I've had them with cherry and peach and pineapple. For this recipe I chose to use bananas and I found a super simple recipe courtesy of Holland America, and I found that not only is this dish quick and easy, it's something you can easily put your own twist on by trying different ingredient combinations.
This is a dish that can be served as a soup, but you could also make this into a very fun milkshake or summer dessert.
Ingredients
3 bananas
10 oz. of vanilla ice cream
10 oz. of milk
1 tbsp. clover honey
1 pinch of nutmeg
1 splash Galliano liqueur
1 splash medium or dry white wine
Instructions
Cut the bananas into chunks.
Puree the bananas until they are liquid like.
In an electric mixer, mix the ice cream on low until it is soft, then add in the milk.
Whisk in the banana puree, then add the honey, nutmeg, Galliano, wine and stir.
Serve in a chilled glass or bowl.
I was able to whip this up in less than five minutes, so it would be great for parties. Next time I think I'd like to try some combinations like banana and pineapple or coconut. Perhaps I might be daring and try peach with avocado. What kind of combination would you choose?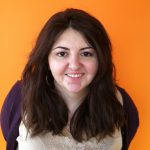 Erica Kritt
Social Media Coordinator
The Cruise Web, Inc.
240.487.0155 ext.360
ericak@cruiseweb.com